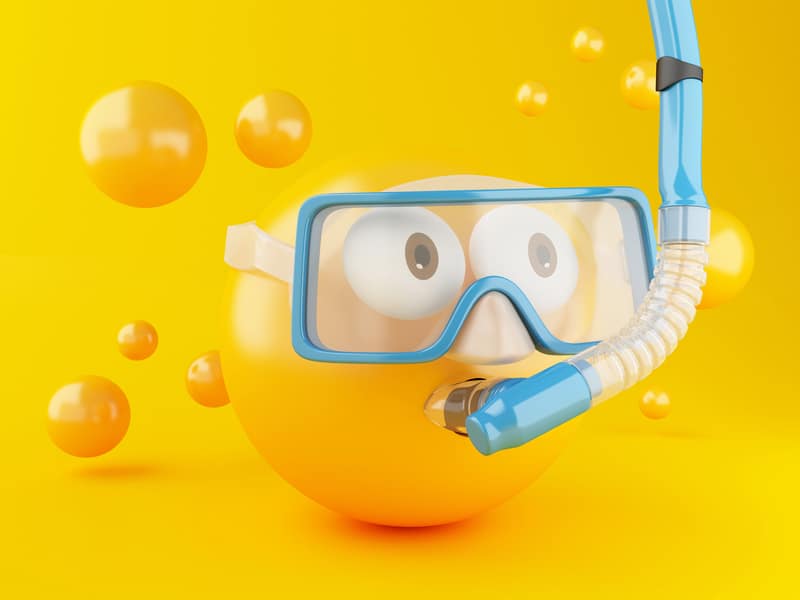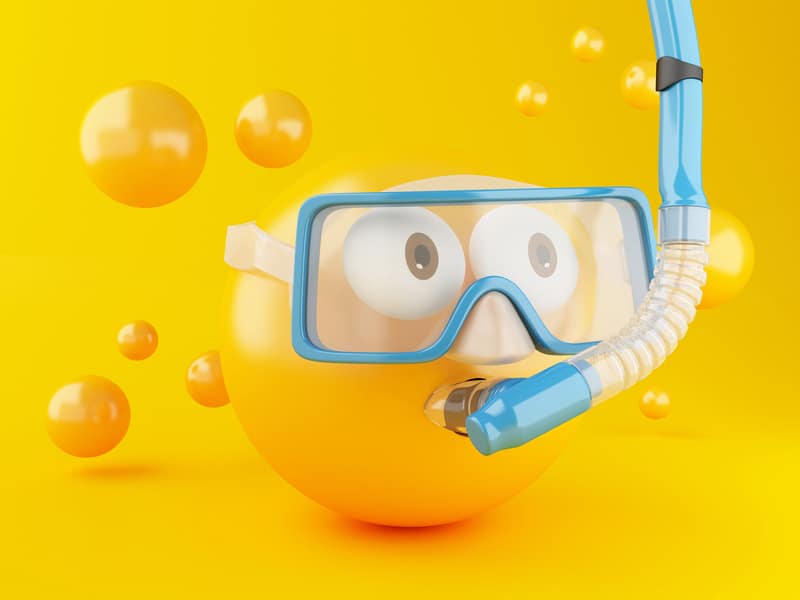 Even though we focus on being an informative and educational website, covering snorkel gear and locations, there's always room for some fun. That's why we decided to create a list that includes all available aquatic emojis.
Who know's you're on your computer sending an e-mail to a friend, or maybe you're on your i-Phone sharing messages with friends and family. There's always a good reason to add an aquatic emoji!
Use Cases
Digital interactions are a part of our lives these days, at least for most of us. Who hasn't heard of Outlook, Facebook, Twitter, Instagram, Skype, WhatsApp, Tik Tok, Discord, Tinder, Snapchat, you name it. Adding an emoji often adds that extra dimension to whatever you're typing. And yes, people love them. New ones are being released on a regular basis, which could be a fun little addition to get your message across. Simply copy and paste!


Emojis For Snorkelers And Divers
Fish: 🐟
Octopus: 🐙
Tropical Fish: 🐠
Blowfish: 🐡
Shark: 🦈
Whale: 🐋
Spouting Whale: 🐳
Dolphin: 🐬
Turtle: 🐢
Squid: 🦑
Crab: 🦀
Shrimp: 🦐
Shell: 🐚
Water, Wave Drop, Ocean: 💦
Water Wave: 🌊 
Fishing Pole: 🎣
Woman Swimming: 🏊‍♀️
Man Swimming: 🏊🏽‍♂️ 
Man Surfing: 🏄
Woman Surfing: 🏄‍♀️
Beach With Umbrella: 🏖️
Umbrella: ⛱️
Ship Emoji: 🚢
Passenger Ship: 🛳️
Motor Boat: 🛥️
Sailboat: ⛵
Canoe: 🛶
Man Rowing Boat: 🚣‍♂️
Woman Rowing Boat: 🚣‍♀️
Man Playing Water Polo: 🤽‍♂️
Woman Playing Water Polo: 🤽‍♀️
Anchor: ⚓
Bikini: 👙
Palm Tree: 🌴
Pirate Flag: 🏴‍☠️


Mask And Goggle Emojis
Unfortunately some of the original mask and goggle emoji's aren't functional anymore. However, there's nothing to worry about, because different snorkel or diving masks can be found at Emojipedia!
Find all snorkel/diving mask emojis here.
Find all swimming/snorkel goggle emojis here.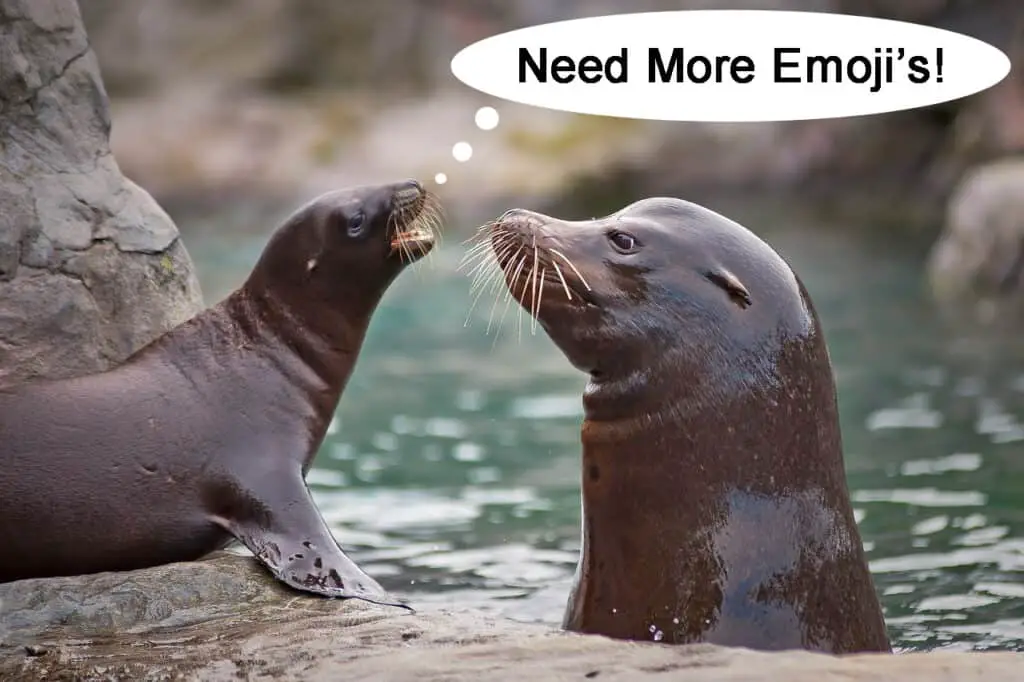 The Meaning Of Aquatic Emojis
Throughout the years there has been a rapid expansion of emojis that refer to snorkeling and diving. The typical snorkel or diving mask can still be found in WhatsApp if you search through the icons.
By adding a picture it's sometimes easier to get your message across. It can be hard to distinguish between being serious or sarcastic, a reader can't always tell. An emoji can therefore do the trick, as long as they are appropriate. We all know the typical smiley face, which means that something funny is going on.
With these aquatic emojis it's not always about being serious or funny. It's more about showing what you mean. Even a single image can tell someone what you're thinking about, or what you're doing whilst on holiday.
Want Something Bigger Than Emojis?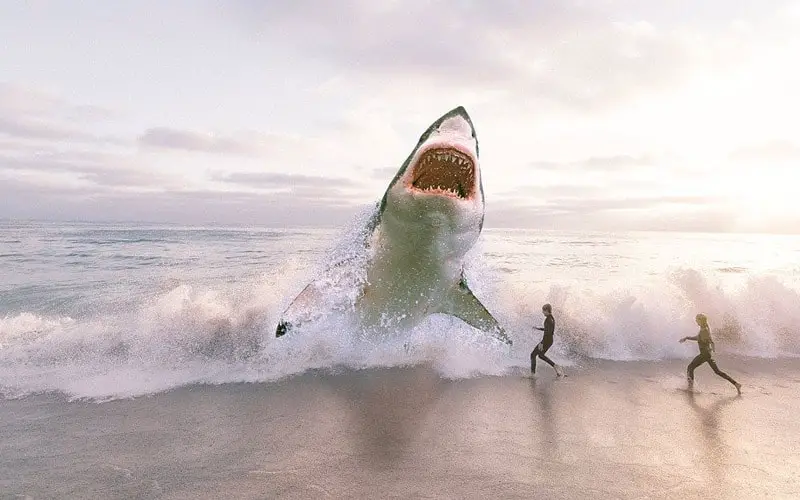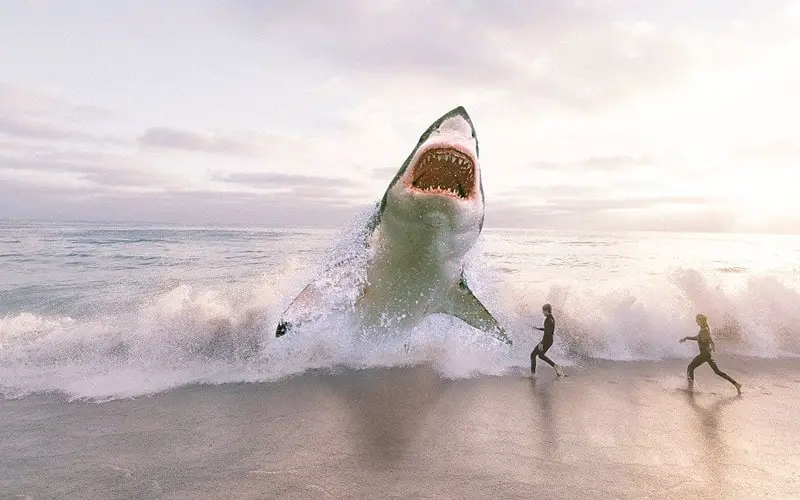 If you're using WhatsApp you have the option to use the so called "Memoji-stickers". They should be available in the latest versions and can often be found on te left side of the emoji list. They express a variety of characteristics, like for example "in love" or "being crazy".
Their size is bigger and in many cases they speak for themselves. At the moment of writing this article there is a shark available. If you tap it's symbol you'll get the idea. Who knows what other aquatic life will be added in the future.
Conclusion And Final Thoughts
Emojis that refer to aquatic life or water activities are available in many different styles. They can be found in some of the social media apps or you can simply copy and paste them from our website.
When it comes to snorkeling and diving, your options are somewhat limited. By following the links we provided you'll be able to expand your collection with some impressive masks and goggles. Maybe future updates will expand the collections by default.
There are many use cases for sharing these emojis. In case your snorkel location allows you to swim with a specific kind of fish, you could share that fish emoji so everyone immediately knows what you've discovered. Maybe you found that impressive yellowtail fish and you feel like using one of the symbols we shared in order to get the message across.
In our opinion the amount of related emojis is decent, but of course there's always room for more. For example, let's say you discovered one of the rarest black and white fish. What icon should you choose? Who knows what the future will bring. Just enjoy and happy sharing!