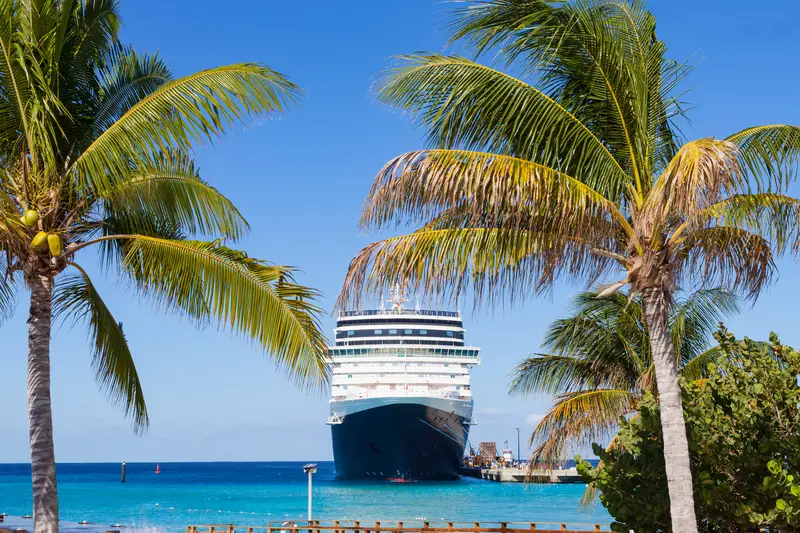 We know that the islands within the Caribbean Sea include a bunch of lovely snorkel locations. Whether you're looking for that perfect white sandy beach or that shallow crystal clear bay, the list is almost endless.
When it comes to snorkeling, this is our Top 10. We based our selection on idyllic beaches, easy to access snorkel tours and (of course) the diversity of the marine life.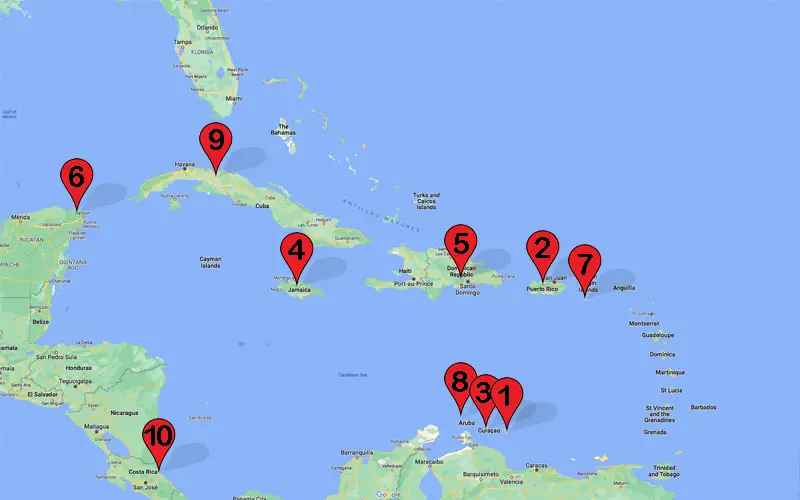 1. Bonaire
Our first (and favorite) Caribbean snorkel location is Bonaire. As the above map shows, Bonaire sits next to Curacao and Aruba. Together, these 3 islands are called the "ABC Islands", belonging to the Kingdom of the Netherlands. With tropical temperatures throughout the entire year, exploring Bonaire's 350 different fish species in clear water is more than worth it.
By the way, if you're interested, we have a full in-depth article about snorkeling in Bonaire with plenty of pictures an videos.
Since winds (and therefore currents) are present on the east side of Bonaire, most popular and worthy snorkel spots are located on the west coast. Our favorite locations are: 1000 Steps Beach, Klein Bonaire, Bari Reef and Salt Pier. There is one awesome location on the east coast called Lac Bay. Most snorkel spots offer healthy coral reefs in shallow water. Snorkel excursions are available and definitely worth it. But of course, you can snorkel directly off the beach as well.
Common fish species include parrotfish, trunkfish, angelfish, stingrays and triggerfish. There's a good chance to observe sea turtles and octopus as well. Corals include staghorn, elkhorn, brain, fan and star.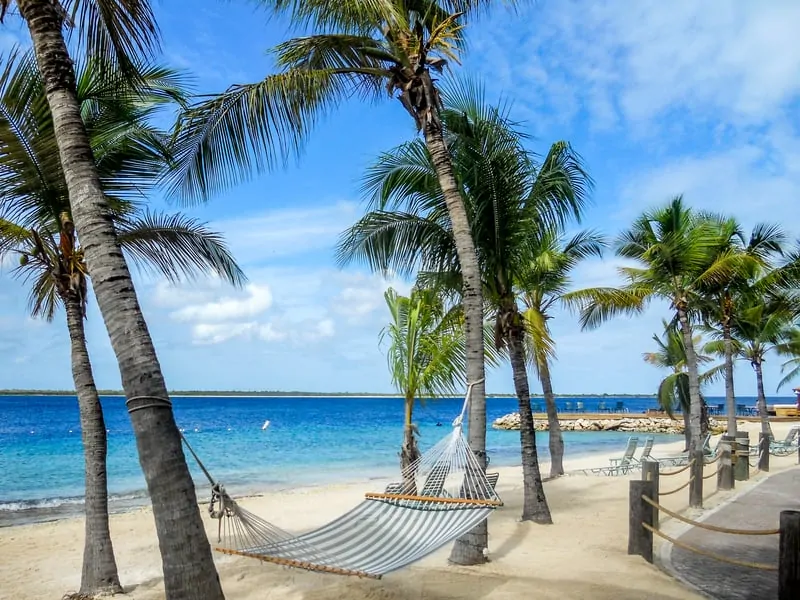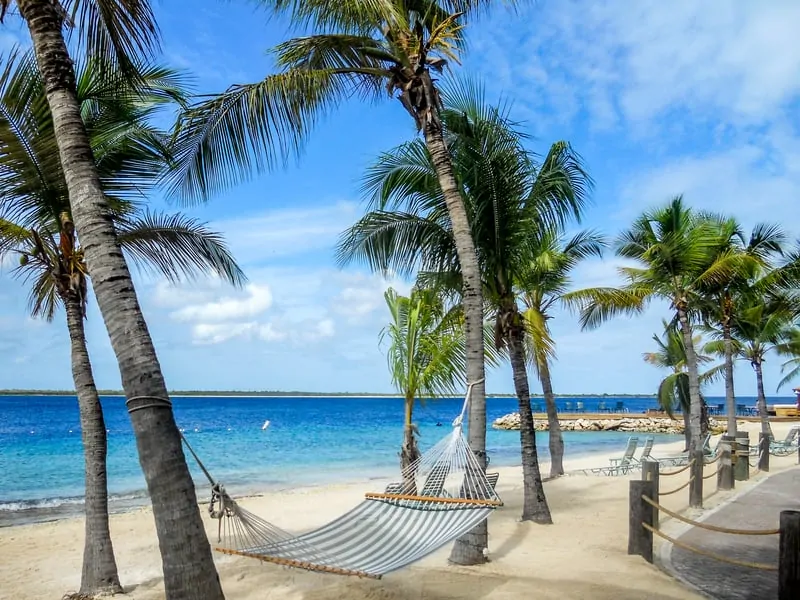 2. Puerto Rico
Puerto Rico is our second recommendation for crystal clear shallow snorkeling. You can snorkel directly off the mainland or visit some of the surrounding islands by boat. In our opinion, visiting an island is your best choice because that's where the coral reefs are healthier. Our favorite island is called Culebra (on the east coast).
We share our Top 8 snorkel spots in a separate article called snorkeling in Puerto Rico.
Puerto Rico offers almost 300 various beaches to explore. They're all unique in their own way, often surrounded by palm trees and waterfalls. If you prefer to stay on the mainland, our favorite snorkel spot is Steps Beach. You can find this beach in Rincón (on the west coast). For beginners we would advise to visit Crash Boat Beach in Aguadilla. Like we said, if you can, try to visit one of the nearby islands. Besides Culebra you could also head out to Caya Icacos or Vieques.
The most common fish species include octopus, sea turtles, parrotfish, barracuda, angelfish, blue tang and stingrays. You'll find soft and hard corals in most locations, especially around the islands.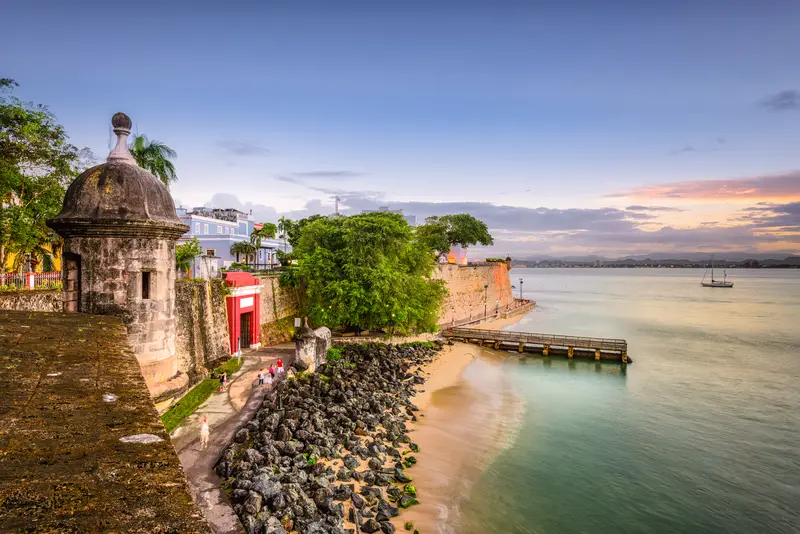 3. Curacao
Just like Bonaire (our first pick), Curacao also belongs to the ABC Islands. These islands are similar in the way that currents meet the islands on the east, making the west coast ideal for tranquil snorkeling. The average temperature is about 82 – 88 °F, however, continuous winds from the east will cool you down (so don't forget to use sunscreen).
Here's a link to our full review about snorkeling in Curacao where we cover our Top 8 beaches and the marine life to expect.
Most beaches offer crystal clear water. Popular and worthy locations include The Tugboat, Playa Kalki, Little Knip Beach and Daaibooi Beach. Keep in mind that some snorkel spots may be rocky and not always offer bathrooms or restaurants. We stayed in Lion's Dive Beach Resort from where you can snorkel directly off the beach. The Jan Thiel Beach Resort is worth to check out as well.
Common fish species include butterflyfish, goatfish, parrotfish, angelfish, eels and lobster. Elkhorn and star corals are present in most locations.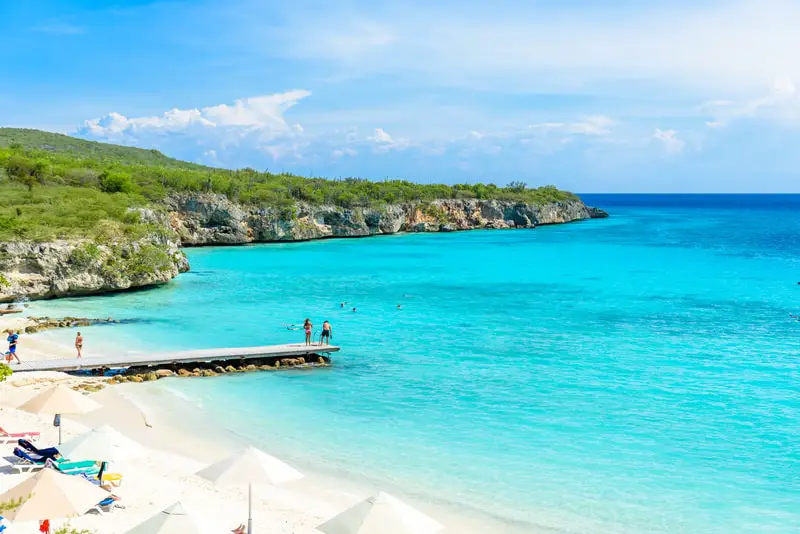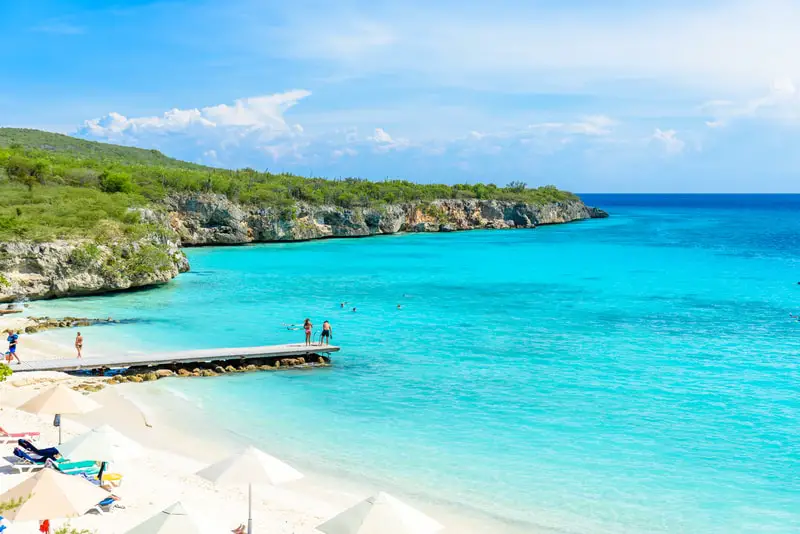 4. Jamaica
For our Bob Marley fans, yes, snorkeling in Jamaica is actually surprisingly great. We were in doubt whether or not to rank Jamaica a little higher on this list. However, it's a popular island with loads of all-inclusive resorts which isn't everyone's cup of tea. Furthermore, the bumpy roads aren't exactly inviting either. In regards to snorkeling, yes, Jamaica offers loads of fish species around easy to access beaches.
We cover our favorite beaches and the most common marine life in our article called snorkeling in Jamaica. This is where we also share some helpful travel tips and discuss the climate.
One of our favorite snorkel spots in Jamaica is called Negril Beach. You'll find the Rockhouse Hotel on top of a cliff with awesome snorkeling right at your doorstep. This spot is also less crowded which makes the coral much healthier. You can also snorkel at Negril Coral Reef which is about 2 miles off shore. In our opinion, this reef is better suited for experienced snorkelers. Boat tours are available.
Some other worthy snorkel spots are Bluefields Bay, Montego Bay, Runaway Bay and Ochos Rios. Common fish species include parrotfish, wrasse, stingrays, barracuda, octopus, crabs and maybe even a nurse shark. Corals are often very healthy with a good amount of brain coral.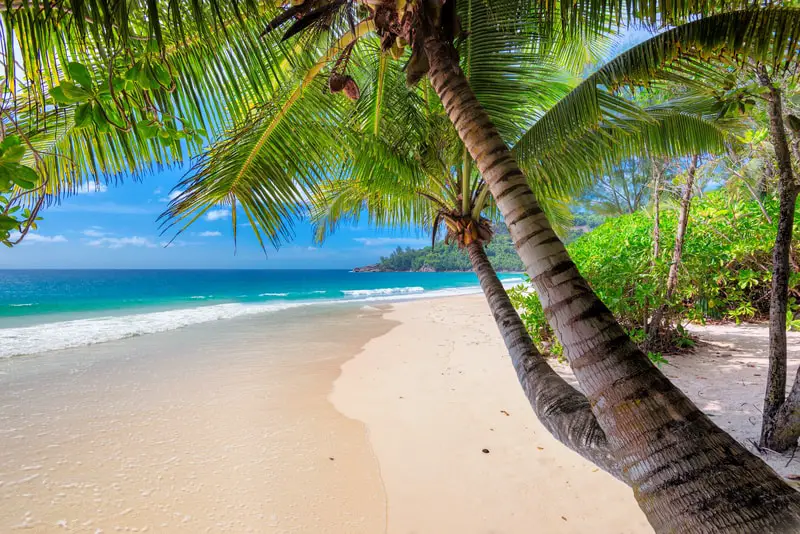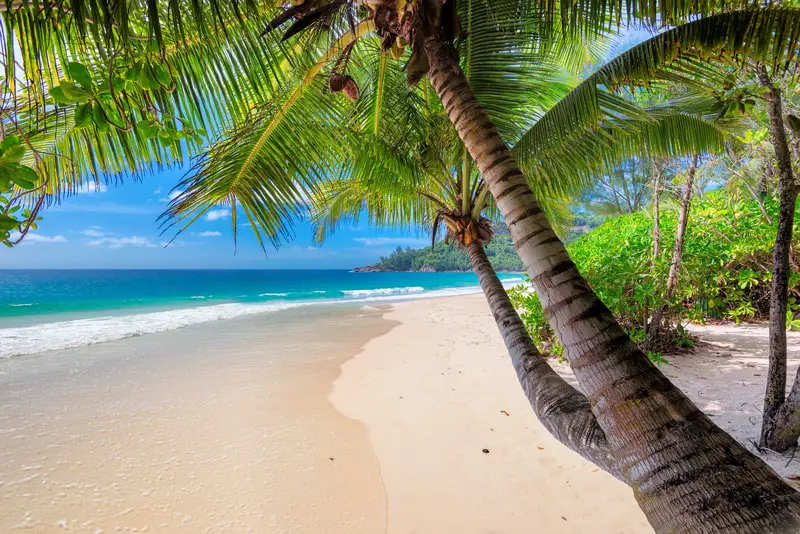 5. Dominican Republic
If you talk about the Dominican Republic, Punta Cana (on the east coast) should ring a few bells. Punta Cana offers you to snorkel across the longest coral reef within the Dominican Republic. We're well aware that Punta Cana touches both the Atlantic Ocean and the Caribbean Sea. Quite obviously, the Caribbean side is usually calmer and therefore (in our opinion) much better for snorkelers.
We cover all the details with pictures and videos in our article called snorkeling in Punta Cana.
Beginner snorkelers are able to explore some of the shallow areas. However, the best snorkel spots are located on the surrounding islands. Catalina Island is known to be one of the prettiest with its spectacular coral reef. Saona Island is the country's biggest island where you can snorkel along underwater rocks and caves. Both locations are home to a diverse marine life. Snorkeling directly off the shore is best at Bavaro Beach.
Fish species to observe include angelfish, blowfish, parrotfish, clownfish, stingrays, barracuda, trumpetfish, lionfish and loads more. Maybe you'll even spot a sea turtle or a nurse shark. Unfortunately the coral has been damaged in some locations. The Punta Cana Foundation is currently restoring the coral with underwater nurseries. Again, if you can, try to visit one of the less crowded islands.
For people traveling through the Dominican Republic, consider to also snorkel at Sosua Beach, Bayahibe Beach or Samana Bay.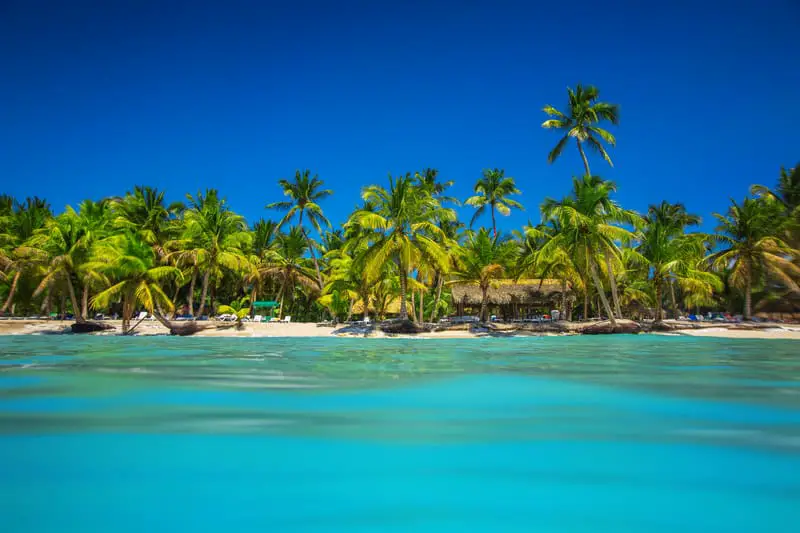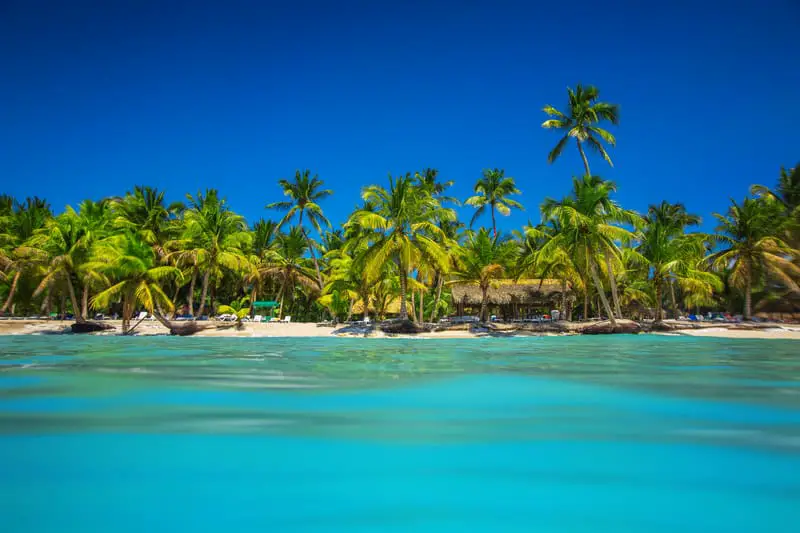 6. Mexico
One of our favorite snorkel locations in Mexico is Cancun. Nayarit is pretty great as well, however, Cancun is located on the Caribbean side of Mexico which is what this article is all about. One of the main reasons to snorkel in Cancun is the fact that the Mesoamerican Barrier Reef is right around the corner. This barrier reef is the second largest reef in the world (the Great Barrier Reef being the largest). With about 700 miles of exotic fish species, Cancun is definitely worth it.
Our guide about snorkeling in Cancun is packed with locations, excursions and even covers the climate.
One of our favorite snorkel spots is found at the underwater museum "Musa". This is where you snorkel over manmade statues and sculptures (we share a fun video in our in-depth review from the above link). Another tip is to snorkel with sea turtles in Akumal. You can snorkel directly off the beach and observe some "huge" grown up sea turtles. Puerto Morelos is located close to Cancun and allows you to observe various colorful fish species and corals (and, again, sea turtles). There are more locations to consider, or you could join a boat tour in case you're an adventurous snorkeler.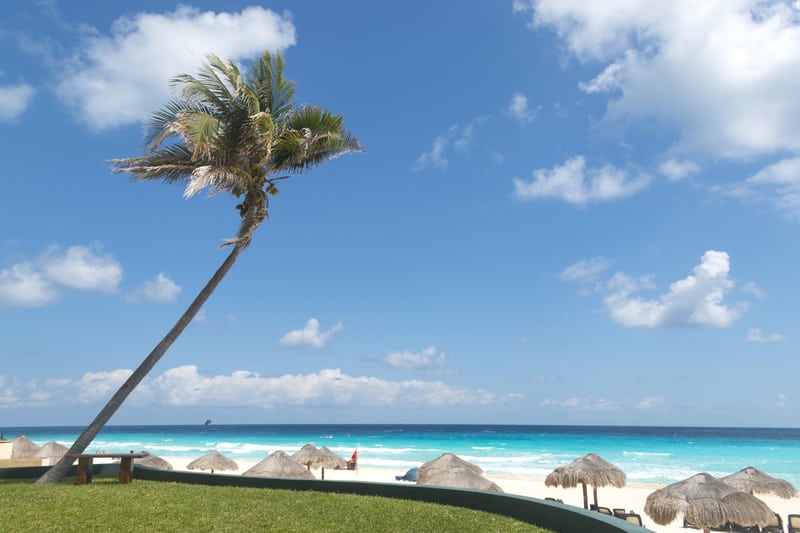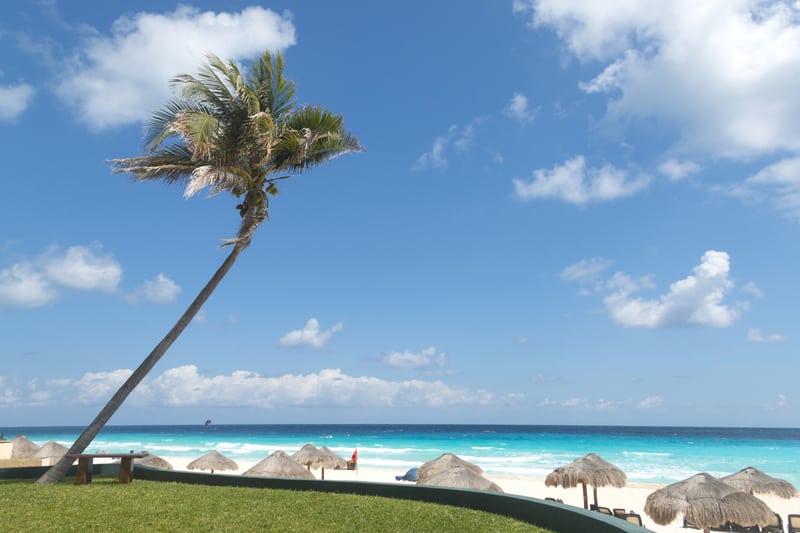 7. US Virgin Islands
At number 7 in our list we'd like to share our favorite snorkel spot in the U.S. Virgin Islands: St. Thomas. Its beautiful and impressive beaches, colorful corals, various fish species and even sea turtles make this warm and sunny location worth it.
Our Top locations and the marine life to expect are all listed in our in-depth article called snorkeling in St. Thomas.
Let's summarize some impressive snorkel spots that are worth a visit. Hurricane Hole offers great coral but requires a little traveling. You can explore the mangrove forest and observe snappers, barracuda, starfish and more. Brewers Bay is famous for its sea turtles and even offers a beautiful beach. Who knows you'll even spot a Hawksbill turtle. Hull Bay is a great pick for people who prefer minimal tourism. The locals enjoy this beach with its pelicans and pretty coral. Coki Beach offers quite a bunch of fish species but is pretty famous among tourists. Secret Harbor Beach is a friendly family spot with its resorts and swimming pools. Magen's Beach is probably one of the prettiest beaches. The water is usually calm with low currents. Sea turtles enjoy this area as well. If you're a fan of stingrays, consider to snorkel at Lindquist Beach.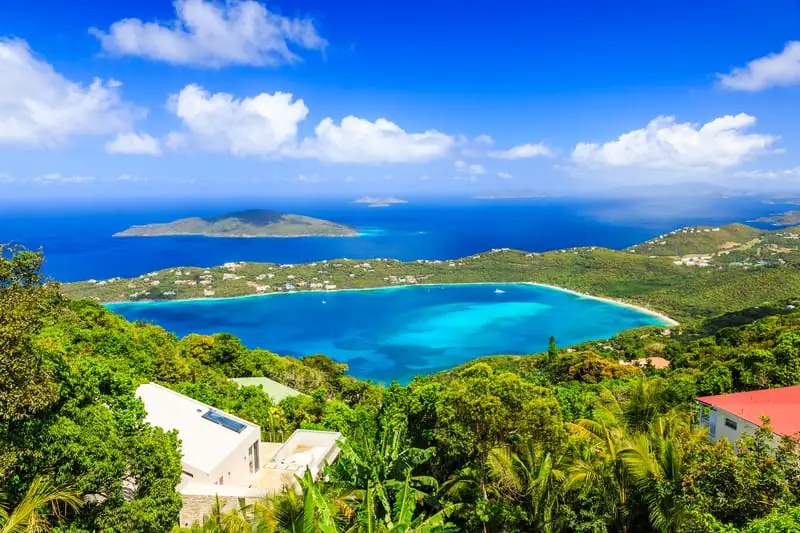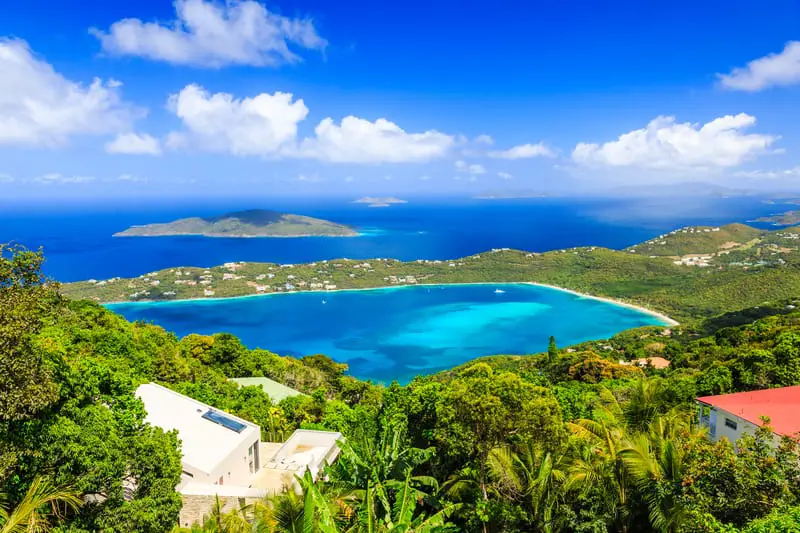 8. Aruba
Together with Curacao and Bonaire (which we already covered), Aruba is part of the ABC Islands. The west coast offers a few calm and pretty beaches with exotic palm tree sceneries. If you enjoy white sand and tropical temperatures, Aruba has it all. Even though we ourselves consider Aruba to be a "pretty popular" island to visit, there are some amazing snorkel spots to know about.
For anyone interested, we share more pictures and videos in our separate article called snorkeling in Aruba.
Like we said, Aruba is pretty popular. Some famous (but still enjoyable snorkel spots) include Arashi Beach, Boca Catalina, Malmok Beach, Palm Beach and Eagle Beach. Eagle Beach is actually really nice which is why many people call this the prettiest beach of Aruba. The best snorkeling however can be found at the (what we like to call) "hidden beaches". These include Tres Trapi, Mangel Halto and Baby Beach. These locations offer a bunch of different fish species and lovely corals.
The most common marine life includes angelfish, barracuda, moray eels, butterflyfish, goatfish, clownfish and sergeant major fish. Chances are you'll even spot octopus, seahorses, stingrays and sea turtles.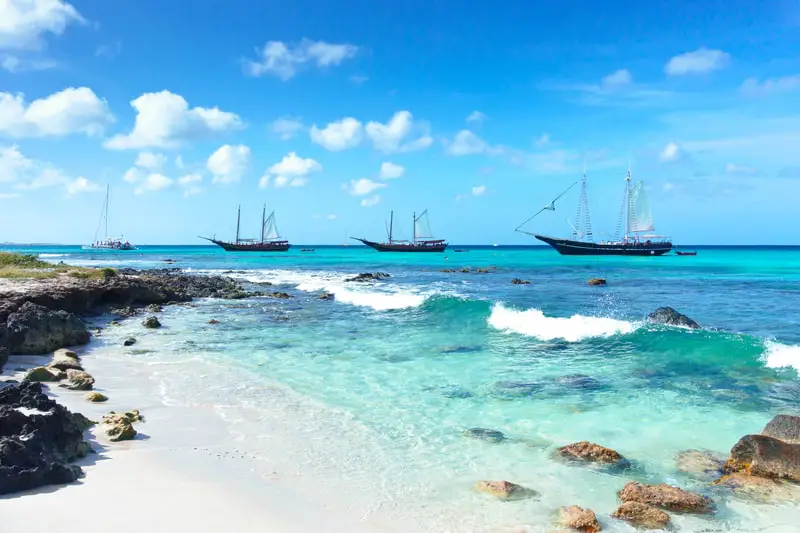 9. Cuba
When we visited Cuba we mainly wanted to explore the island and some of its "old towns". Being a typical tourist, we decided to end our holiday with a few days at a resort in Varadero. First and foremost, Varadero itself isn't exactly a snorkel paradise. However, there are 2 beaches nearby that offer a pretty amazing marine life.
Our Varadero snorkel guide covers more details about where to snorkel and includes some very helpful travel tips.
One thing to know about is that weather conditions aren't always ideal for snorkeling. Red flag days prohibit you from snorkeling all together. If the weather is calm, and if you know where to go, expect to see a good amount of fish species surrounded by beautiful coral.
Our Top picks are Coral Beach and Jobacoa Beach. Coral Beach (also known as Playa Coral) is part of a so called "protected reef program". The main purpose of this program is to maintain a healthy ecosystem (and therefore healthy coral reefs). Watch out for fire coral, especially in shallow water. Jibacoa Beach includes impressive and extensive reefs. You can snorkel right off the beach and observe its impressive coral formations.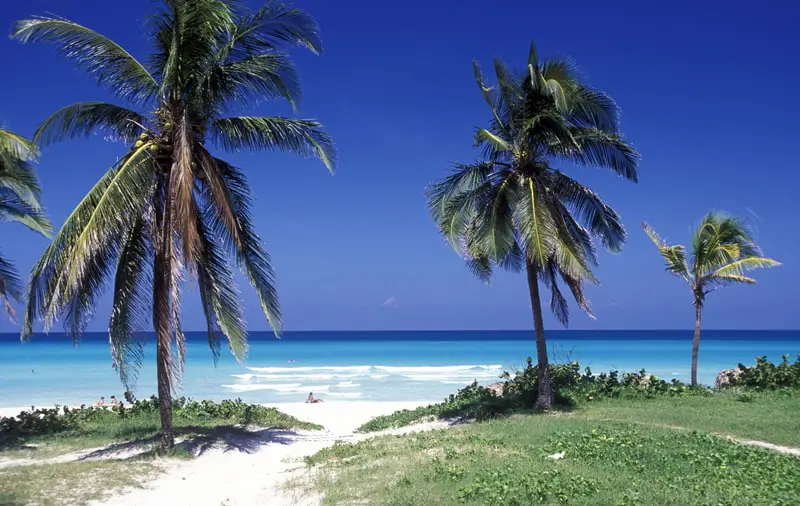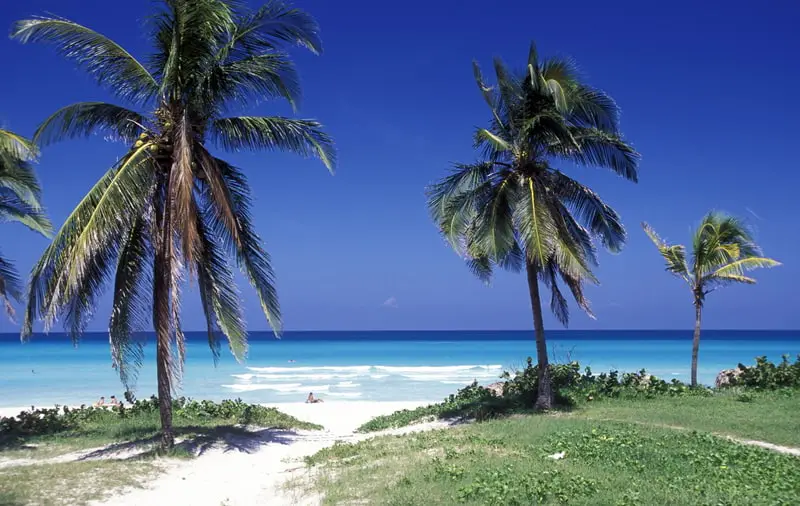 10. Costa Rica
Costa Rica is another location that allows you to snorkel directly from the mainland or along various surrounding islands. As with most locations, snorkeling is best near the islands. Obviously, this requires you to join a boat tour. Costa Rica offers plenty excursions to choose from.
Here's a link to our guide about snorkeling in Costa Rica where we cover everything in more detail.
If you prefer to stay on the mainland, consider to snorkel at Cahuita National Park. You need to hire a guide because the area is protected. Snorkeling is great with 120 different fish species and 35 kinds of corals. Other worthy spots on the mainland are Gandoca-Manzanillo National Wildlife Refuge and Papagayo Peninsula.
Again, the surrounding islands offer the best snorkel spots. Cano Island is known for its clear water with angelfish, parrotfish, moray eels and eagle rays. Other worthy islands are Isla Tortuga, Isla del Coco, Bat Island and the Catalina Islands. At Catalina Island you can observe a variety of rays (like giant manta rays, stingrays, bat rays and more).
Final Thoughts
Keep in mind that this is our personal Caribbean Top 10. In our opinion they're all worth a visit, even though Bonaire and Puerto Rico are definitely our two favorites. Most locations offer a diverse marine life with often sea turtles and sometimes even rays. The water is often shallow and calm, even though there are exceptions. Some locations offer nearby islands to explore through an organized excursion. This is where you usually find the healthiest coral with more exclusive fish species.