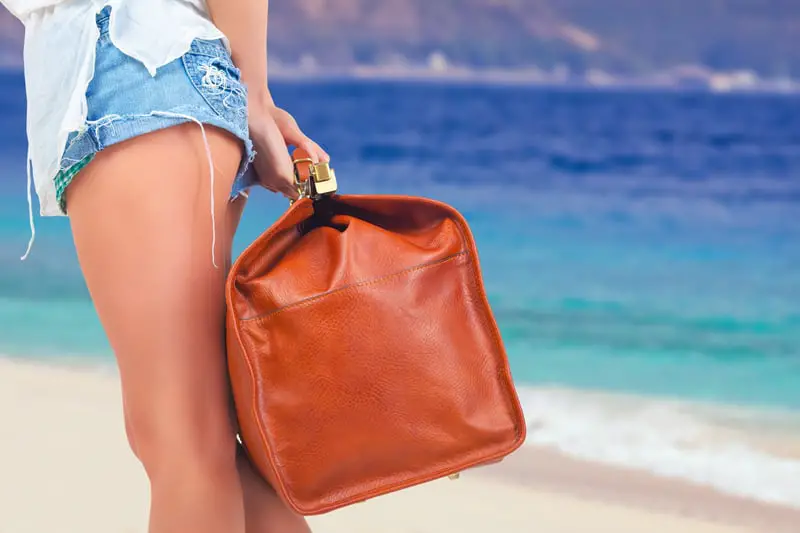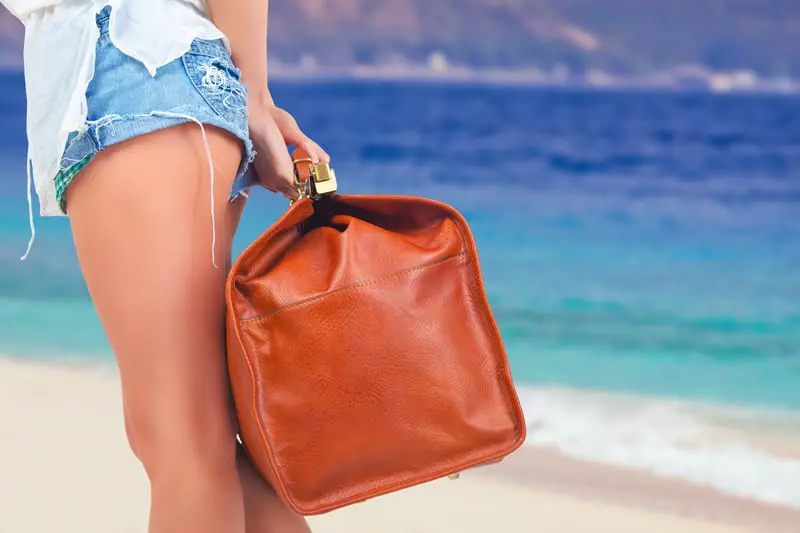 The short answer to this question is: Yes, you can bring most of your snorkel gear on an airplane. Basic equipment like a mask, a snorkel and fins are fine to pack in your carry-on luggage.
In this article we tell you everything you need to know, together with some helpful packing tips.
Snorkel Masks
It's no problem to include your snorkel mask in your carry-on luggage. As long as it doesn't include any electronics, which they usually don't, everything will be just fine.
It's best to pack your mask in a separate box or case. This way you take no risks of it being harmed or even scratched during the flight. Sometimes carry-on bags get pretty squeezed in an airplane cabin, so just make sure to arrange some protection whilst packing. Full face snorkel masks could require a good amount of space, however, it all depends on the size of your bag obviously.
The Snorkel
You can take your snorkel in your carry-on as well. A separate package isn't really necessary, just make sure you don't harm the mouth tip. We usually make sure it's surrounded by a few clothes like socks or t-shirts.
Most snorkels are pretty solid, however, if yours is more flexible it might be a good idea to look for a box as well. Especially if the flight is a long one. It's always best to have no pressure on rubber or silicone parts.
Fins
Packing snorkel fins is fine too. The only problem could be their size. We personally put a few socks into the shoe area for stabilization. Maybe they'll fit right into your suitcase in an upward position.
If size is a problem you could consider to get a pair of smaller fins. For recreational snorkeling they should do the trick as well. Open heel fins take up less space, however, you need to bring water shoes in order to put them on. Another option would be folding fins, but they're often quite expensive.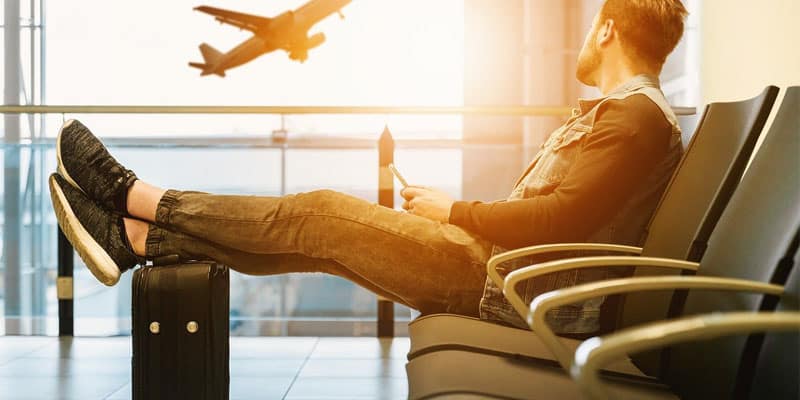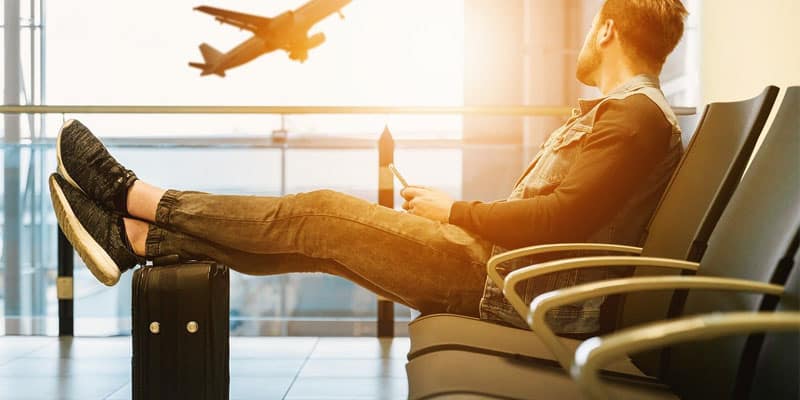 Snorkel Vests And Wetsuits
As long as your snorkel vest is nothing but a piece of clothing, even inflatable, it's all good. Inflatable vests don't take up a whole lot of space. You might run out of room quickly if you want to bring a swim trainer vest.
The same goes for wetsuits. The big disadvantage is their size, especially if yours has long sleeves. The thick neoprene fabric is not exactly easy to fold, but well, if you really need one then why not give it a go.
Snorkel rash guards usually don't take up a whole lot of space if you fold them properly. They are thinner than wetsuits and the spandex material allows for easy packing.
Digital Cameras And Laptops
Sure, you can bring these electronics with you. If you want to take pictures and videos, and load them onto your hard drive, try to find a protected place in your bag.
Make sure you have easy access to your laptop. The TSA (Transportation Security Administration) requires you to remove it from your suitcase for separate luggage scanning. You can return it to your bag once this security procedure is complete.
Digital cameras are sometimes allowed to stay within your suitcase. However, some airports require you to scan them separately. Maybe they even want to take a closer look personally. We always just add it to the laptop bin.
If you bring any additional batteries for your electronics, make sure they are packed separately. It's important to avoid any contact as this might result in a short-circuit, which could cause a fire. That's why all separate batteries must be carried-on anyways.
Tip: If you plan to bring your camera, feel free to read our Giant Guide For Snorkeling With A GoPro.
Drones
It's definitely possible to add your drone to your carry-on luggage, however, there are a few restrictions to be aware of.
The first thing is the drone's size. If it exceeds the airline's size limitations, it's not considered carry-on luggage. The same goes for it's weight. Since all airlines have their own policy, make sure to check out this list. It's a great and easy way to figure things out within a few seconds.
If you only have one battery pack, make sure to place it in your drone. An additional battery pack is possible, but you need to carry it with you (so don't check it in). Most drones are powered by Lithium-Ion batteries, also known as LIPO, so you have to be aware of FAA regulations. Still, these regulations don't apply to every country. You need to know the Watt-hours of your battery in order to understand if (and how many) you can take with you. Everything you need to know can be found on this website.
Make sure to do your own research about your destination. Some places don't allow you to take your drone with you, which means they'll take it and that's the end of the story.
Tip: If you plan to bring your drone, consider to get a backpack that offers a protective storage compartment for it. That way you'll be able to bring both your snorkel gear, your clothes and your drone in 1. One great option would be the Thule Covert (Amazon link). It fits a good amount of different drones. All Amazon drones and special offers can be found here.
Sunscreen
You might already know about airplane regulations when it comes to bringing fluids. Sunscreen can be a "must" to take with you, especially when the climate is hot and sunny.
So yes, you can take sunscreen with you. Just make sure the amount doesn't exceed the 3.4 ounce limit and pack it properly. Alternatively, consider to buy sunscreen at your destination.
First Aid Kit
If you want to bring a first aid kit you might run into some difficulty. Chances are you'll need to remove certain items from it in order to get approved for carry-on luggage. It also depends on your flight and where you are going. We would suggest to read this article that covers the topic very well.
Sea Scooters
After doing a good amount of research, we figured out that you can bring certain sea scooters if you really want to. They take up a whole lot of space, but depending on the scooter, you could take it with you.
We learned that it's best to simply call and ask the airport you're visiting. This thread could maybe answer your question as well.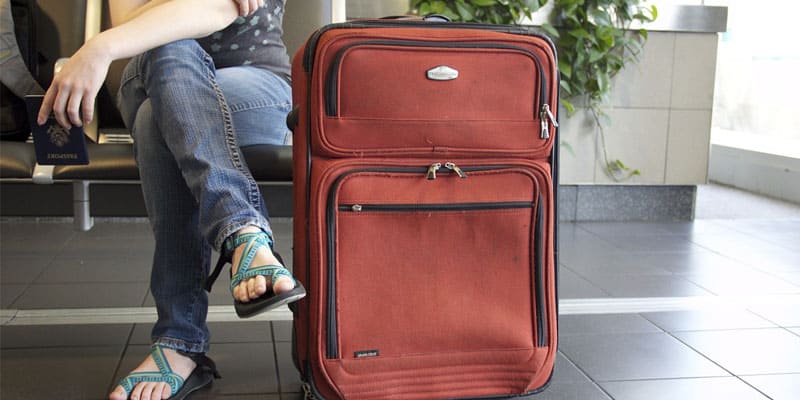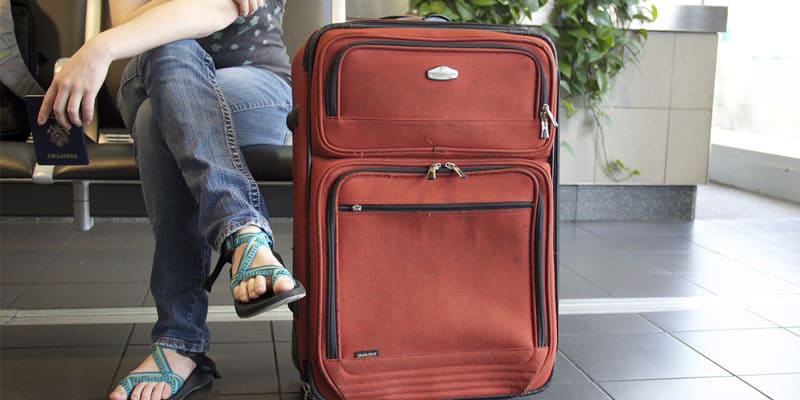 What Else Should You Bring?
This is definitely a personal question as everyone enjoys his or her holiday in a different way. It also depends on the duration of your trip. Let's say you only go for a couple of days, is there anything you shouldn't forget?
A Small Towel
Besides the things we already mentioned, how about a small towel. Many hotels provide them to you, but some hostels or bungalow's don't. It's also great for a snorkel adventure. Big towels can be a hassle to take with you, and maybe you won't even have one. A simple small towel can already be of help to wipe that salty water off your face. You can also check out our review about sand proof beach towels. They're thinner and weigh less than regular cotton towels.
A Flashlight
Make sure to bring a flashlight. We once wrote an article about snorkeling in Zanzibar, and we learned that some resorts don't come with sufficient lighting. Electricity may also go down wherever you stay, so bringing a small flashlight is definitely a tip to remember.
Sandals
Whatever your plan is, make sure to bring a good pair of sandals. Some travelers don't even bring any other shoes with them, just because they have to select what fits into their bag. Comfortable sandals will allow you to travel, walk the beaches and even enter some restaurants at night. Who knows saving space on shoes is a tip for you as well.
A Sun Hat
How about a sun hat? If the climate is sunny, think about the cooling effect of a hat before reaching your destination. Especially if you're bald, would this be of help? Most of them are quite flexible and won't take a whole lot of space in your carry-on luggage or snorkel backpack.
Sunglasses
Sunglasses don't require a whole lot of space either, but make sure you transport them in a protective box. Most sunglasses come with one, or maybe you find something else that will do the trick. Maybe you live in a rainy or cloudy area, just don't forget about your destination. Sunglasses can really make your day a whole lot easier.
A Whistle
A small whistle is a good idea if you travel with a friend, a partner or even kids. Some snorkel destinations can be crowded, and who knows you'll loose sight of each other. Having a whistle with a tune you practiced at home can really help you out. Often they can be attached to your key chain.
A Screwdriver And A Bottle Opener
A screwdriver or a bottle opener can also be attached to your key chain. Who knows what'll happen. Just make sure they are tiny and fit within the security rules. Who knows your sunglasses get broken, or who knows you have that beer in your minibar without an opener. We're just saying.
A Universal Power Adapter
A universal power adapter, maybe even equipped with a USB connection, can do the trick for some locations. Not every country uses the same power connections. We in Europe for example have a different one than most of our US readers. So make sure you figure this out. There are a lot of power adapters that come with a bunch of different connections. It would be a shame if your camera runs out of batteries and you're unable to recharge.
Anti-Theft Accessories
Most places come with a certain amount of criminality. To give you an example: Costa Rica is an extremely popular destination for travelers. Unfortunately there's a risk of robbery even though the crowded beaches seem "safe" enough. Therefore, consider to bring a waterproof bag or case to take with you whenever you enter the water.
More Gadgets To Consider
The list is endless, so let's just mention a few other gadgets to consider: Noise canceling ear buds, a pen, a piece of paper, a toothbrush, toothpaste, toilet paper (yes, some destinations might not have that), garbage bags (for transporting wet clothes), a poncho, an empty water bottle, the list goes on. Some even bring a "snorkel walkie talkie".
Why Would You Bring Your Snorkel Gear In Carry-On Luggage?
We guess you already figured out your own personal benefits, like skipping the check-in luggage claims and avoiding any lost suitcases. Still, there are a few other benefits you might want to know about.
Less Stress
First of all, it's definitely less stress. You have control over your own belongings and you can check on them anytime you wish. If you're just on a quick holiday, let's say a long weekend, why would you take the risk of not fetching your checked-in bags after arrival? Yes, it happens sometimes. Always having your snorkel gear with you will make you feel confident that everything is going to be just fine.
Save Money
You might as well save some money on not using any checked-in luggage. Depending on the airplane company, these costs will always be presented to you whenever you book a ticket. If they add up, especially when traveling with a whole family, just do your own calculation and figure out how much money you could be saving.
Less Worries
Besides avoiding some lines, there's less stuff to be concerned about. If you only bring the essentials, there's less worry that your whole wardrobe will be robbed. Bring a few simple clothes that you don't mind that much, and who knows you'll even leave them at your destination.
Taxi Expenses
If you travel with a family, bags can add up. Will they all fit in a taxi? Or will you end up renting a bigger car with additional expenses? A whole lot of things to take into consideration.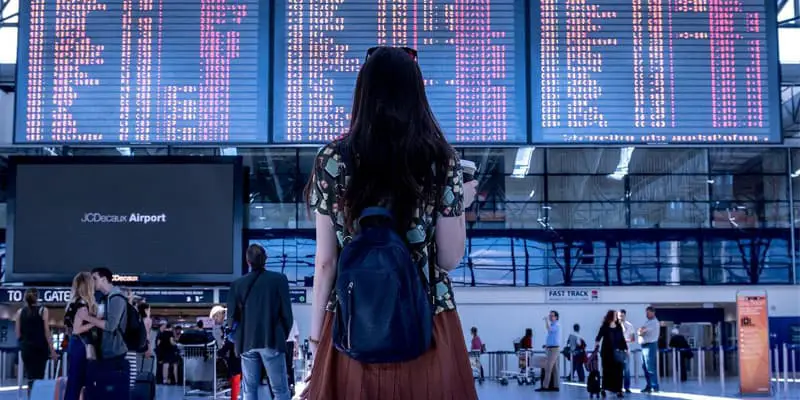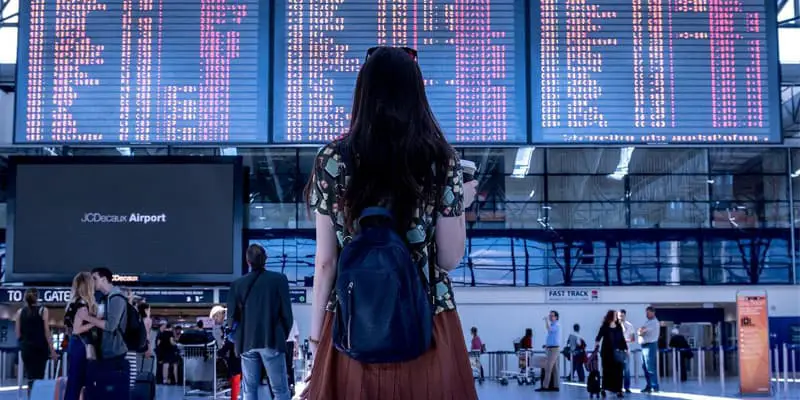 Tips And Tricks
Think When You Pack
If you travel with a partner, make sure to not stuff all the snorkel gear in one bag and all the clothes in another. You never know what happens. Let's say one of you loses their backpack, you'd still have all the snorkel gear available. Even if you need to take turns.
Bring A Little Cash
Bring some cash if you can. We're not saying you should bring a whole lot, just a little bit that will get you through the first day. Most destinations have cash machines, but you never know what can happen. Make sure there's enough money on your bank account so you can access it wherever you are.
Renting Gear
Consider renting your gear at a local snorkel shop. We personally prefer to take our mask and snorkel with us since we're used to it. But fins or vests can often be rented wherever you are. It could save a good amount of space in your bag.
Final Thoughts
Bringing the essential snorkel gear (mask, snorkel, fins) should be no problem for your carry-on luggage. Electronics can sometimes be more difficult, but it depends on a whole lot of circumstances. Make sure to do your own research on that topic.
Having only carry-on luggage has a few big benefits, and for a short trip it could be the best way to go about it. If you bring kids make sure to check out some entertainment possibilities as well.
There's a whole lot to take with you that even fits into a backpack. Just figure out what you really need and if it's worth the trip. If you pack carefully you will definitely get there. Skip the lines and enjoy your adventure as soon as you arrive.
If you're interested, feel free to also read our article about snorkeling before (and after) flying.