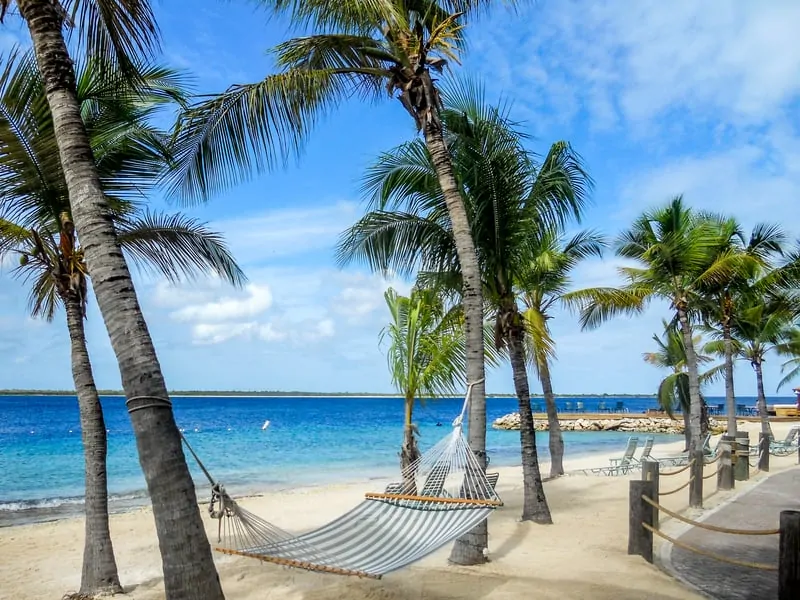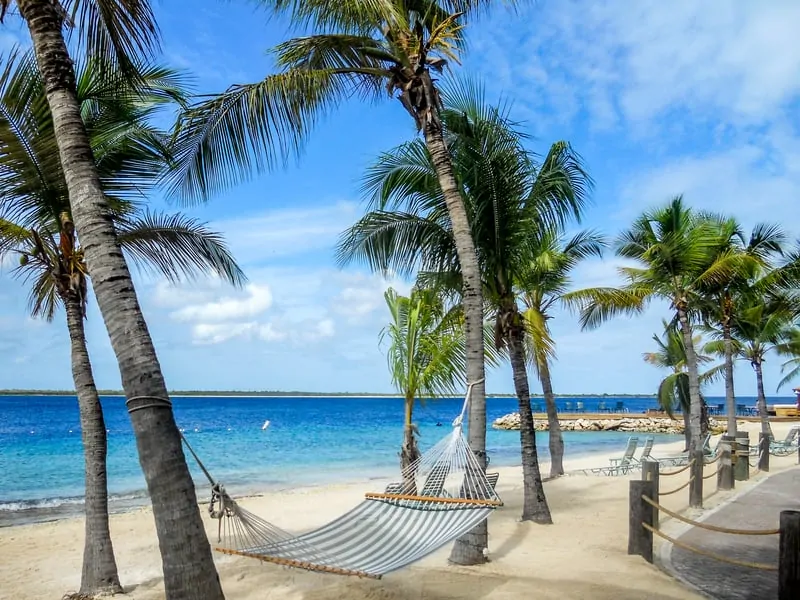 Together with Aruba and Curacao, Bonaire belongs to the so called "ABC Islands". Located in the South Caribbean Sea, outside the Hurricane Alley, these 3 islands are extremely popular for their continuous exotic climates. They belong to the Kingdom of the Netherlands and offer a whole lot of fantastic snorkel locations.
In this article we take a closer look at Bonaire. Besides beaches we also talk marine life, excursions, travel tips and more.
Did you know: Bonaire made it to the number 1 spot in our list of Best Snorkel Locations in the Caribbean.
Our Top 5 Snorkel Beaches In Bonaire
Just like we discussed in our article about snorkeling in Aruba, Bonaire has similar weather conditions. The winds and currents meet the east side of the island, making the west coast extremely enjoyable for beach and snorkel life. However, the east coast has a treasure to offer as well.
Even though hurricanes are extremely rare, back in October 2008 the "Hurricane Omar" hit the island pretty hard. Even though reefs have recovered over the years, some still show the remains of the event.
1. Lac Bay (South-East Coast)
Our personal favorite, and the only beach we talk about on the east coast, is called Lac Bay. Actually, Lac Bay consists of 3 individual areas:
The open water area (for windsurfers)
The Coral Reef (for snorkelers)
The Mangrove Woods (for nature and animals)
The Coral Reef
The coral reef partially protects this bay from ocean currents, making it one of the best spots to snorkel on the east side of the island. However, strong currents can still influence the water so be aware of that.
There is a beach called "Sorobon Beach" and a resort called "Sorobon Beach Resort". Even though you could swim all the way to the reef, on certain days there could be a good amount of windsurfers. Therefore, try to walk as close as possible from the shore, or simply ask the resort for advise.
The Water
We attached a video below that already shows you what to expect when snorkeling in Lac Bay. The corals are extremely healthy and fish seem to be used to human presence.
One big advantage is the shallow water, averaging around 5 feet in depth. Due to favorable weather conditions, such as very low rainfall, visibility is extremely clear most of the time. Even though we don't wear full face snorkel masks that often, these shallow spots makes them quite enjoyable for adults who know what they're doing. We talk about the climate further down below, but water temperatures are between 79 and 84 °F all year round.
2. 1000 Steps Beach (North-West Coast)
Even though you (indeed) need to take a good amount of steps in order to access this beach, don't let the name fool you. It's not even 100 steps, 67 to be exact. However, for a marine life enthusiast probably worth the effort.
Think of this beach being more of a "private" beach. It's popular amongst divers, so don't be surprised if a few come out of the water once in a while. The beach is pretty small and surrounded by rocks and plants. Watch out for a cactus here and there. The beach isn't ideal for sunbathing with the whole family, but for a snorkel excursion that's not always necessary.
Limestone Cliffs
From above you already notice the clear blue and turquoise water. Besides the rocky area, there are a couple of sandy places in order to enter the water. We just don't take the risk of stepping onto a cactus and bring our water shoes.
The limestone cliffs add to the beauty of the scenery, making this little snorkel location a truly unique experience. Is it as good as Lac Bay? We think you should decide. Here's a video of how snorkeling looks like.
3. Klein Bonaire (Island On The West Coast)
Another place we absolutely appreciate for it's beauty and snorkeling is called "Klein Bonaire". Klein in Dutch means "small", referring to the size of the island. Since it is uninhabited and since there are no hotels whatsoever, this is a lovely piece of nature to consider. Even if you don't feel like snorkeling.
You get to Klein Bonaire by water taxi. This is their website. They drive towards the island several times per day and it takes about 25 minutes to get there. You decide when you want to head back, just make sure you know at what time the latest watertaxi arrives.
Tip: If you get seasick easily when joining a boat trip, consider to also read our article about snorkeling and seasickness.
Snorkeling At The Reefs Of "No Name Beach"
The taxi drops you off at a lovely white beach called "No Name Beach". You can snorkel directly off the beach and see some amazing corals in a matter of seconds. The water is shallow and usually calm. More and bigger corals can be found if you swim further out. Just make sure you're able to make it back.
Besides corals, you will see a bunch of different fish species. We talk about the marine life later on in this article. Even turtles love this place a whole lot. Just make sure you enter the ocean from a sandy and safe spot. The people that work on the watertaxi will tell you exactly where that is and where you are allowed to snorkel.
Tip: Make sure to bring some snacks and water because there are no shops available. There are a few bins for your trash, however, it's always best to get rid of it on the "mainland".
4. Bari Reef (West Coast)
Even though scuba diving will get the best out of this location, snorkeling directly off the beach can be fascinating by itself. If you like to see a good amount of fish, this could be a place to consider.
In our opinion this is a great spot for a family day of relaxation. You can enjoy the white beach, sunbathe, snorkel, or who knows even scuba dive.
Tip: If you bring children, maybe our giant guide for snorkeling with kids contains some helpful tips and tricks.
It's Mostly About The Fish Species
The ocean bottom close to the beach is not very spectacular. A combination of sand and rocks is what you'll get. However, it's a very healthy reef which is why so many fish species love the place.
A few corals are present. Most of the corals are further out in deeper waters, only accessible for scuba divers. For us snorkelers close to the beach, this is a great place to spot a diverse marine life or who knows even a manta ray.
5. Salt Pier (South-West)
Just like Bari Reef, Salt Pier offers a lovely marine life for both snorkelers and divers. Salt Pier, in our opinion, offers more corals for snorkelers. One reason for this is the salty water.
As the name suggests, the water contains a higher dose of salt compared to the rest of the island. The reason is the nearby salt production at the so called "Solar Salt Works". Some corals and sponges prefer these water conditions which makes it an interesting area for underwater exploration.
Since this is a pier, there are a bunch of pillars reaching out to the ocean floor. Not only does this allow sponges and corals to flourish, but fish love them too. Therefore, expect to see a lot of different species (which we mention further down below).
The only possibility for snorkeling and diving is when the dock is ship-free. So inquire about those details before actually going there. Safety is always priority for both yourself and your snorkel buddies.
Since the water entrance is pretty rocky, make sure to bring some water shoes. Fins come in handy in this snorkel location as well. For photographers, this could be a fantastic place to take some great shots.
Tip: If you're curious about underwater photography, feel free to read our giant guide for snorkeling with a GoPro.
Marine Life In Bonaire
With over 350 species of fish and around 60 species of coral, it's no surprise why Bonaire is so attractive for divers and snorkelers. Add the almost perfect climate and you found yourself a true little paradise.
Fish Species
Sea Turtles
Parrotfish
Trunkfish
Snapper
Sergeant Major
Angelfish
Stingray
Cowfish
Balloonfish
Barracuda
Crab
Triggerfish
Goatfish
Lobster
Wrasse
Octopus
Moray Eel
Scorpionfish
Manta Ray
Dolphin
and way more…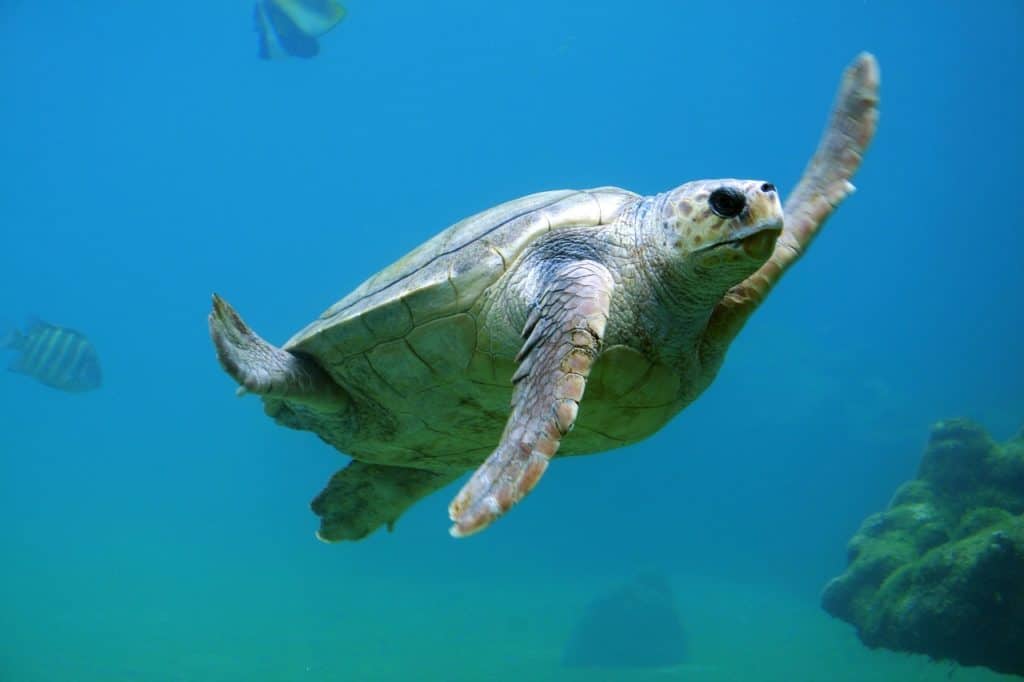 Dolphins
Even though we never met a dolphin when snorkeling in Bonaire, we spotted a few from the motor taxi. Therefore, if you ever head to the Klein Bonaire island, who knows they'll come and say hello.
Are There Sharks In Bonaire?
Yes, there are sharks in Bonaire. The two most common species are nurse and reef sharks. Read this thread on TripAdvisor to understand how small your chance of meeting a shark actually is. Or just do some research on the topic.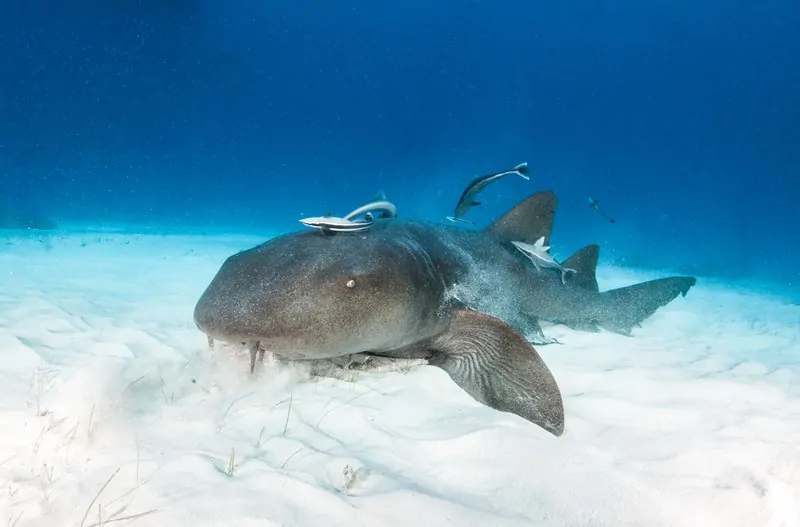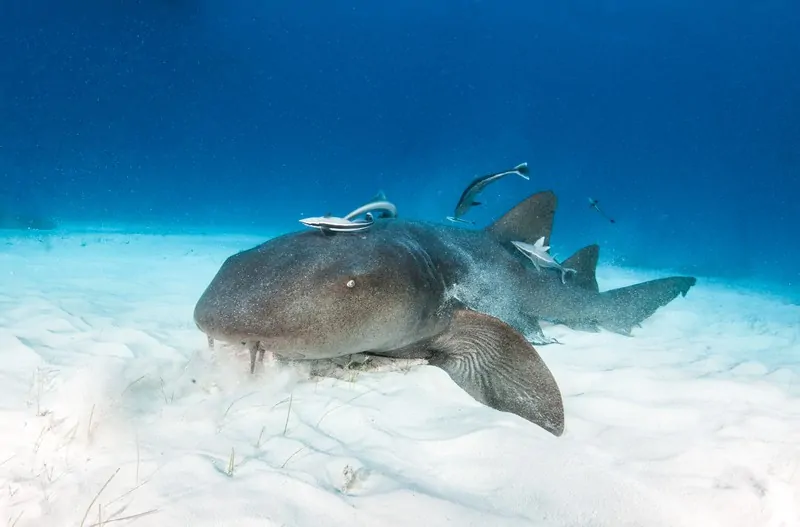 Coral Species
Bonaire offers over 60 species of coral. They even have coral nurseries which you can read more about here. To mention just a few, you can expect to explore staghorn, elkhorn, brain, fan, star, and many more.
Bonaire Climate
Temperature
The temperature on the island is pretty much the same throughout the whole year. On average it's somewhere between 84 and 88 °F. At night this drops to around 75°F.
Wind
There's a continuous breeze that crosses the island from east to west. Just like Aruba, the winds are usually quite acceptable and most of the time even refreshing. 12 knots is about their maximum speed, usually without picking up any sand. On a windy day you can expect a good amount of windsurfers entering the water.
Rain
Don't expect a lot of rain in Bonaire. Throughout the entire year, rainfall adds up to around 22 inches. About half of this amount falls between October and December. Even though you could call this the "rainy season", the term is a little misleading since the weather is just lovely.
Water Temperature
The ocean water is very enjoyable for swimming or snorkeling all year round. It's temperature shouldn't drop below 79 °F (usually) with peaks of 84 °F in September and October.
The Best Time To Go To Bonaire
The best time to go to Bonaire is between May and October. These months have the lowest rainfall and avoid the touristic peak season. Off course, rain is always low and touristic seasons can be fun as well. So is there a definite answer to this question? Maybe not.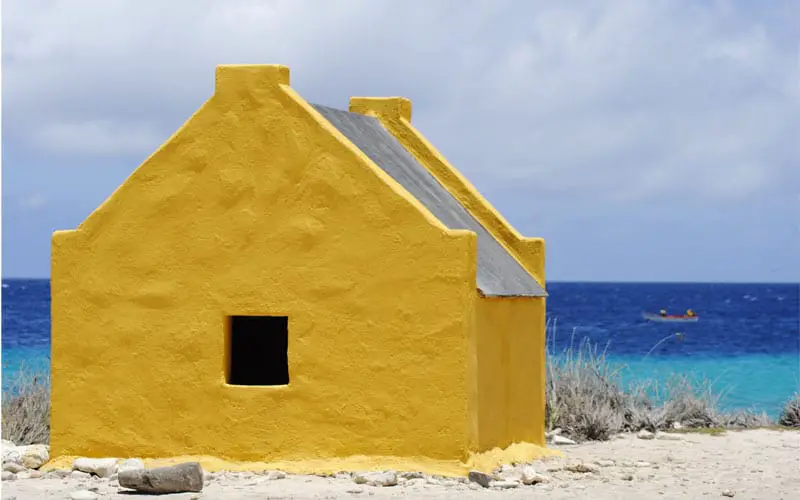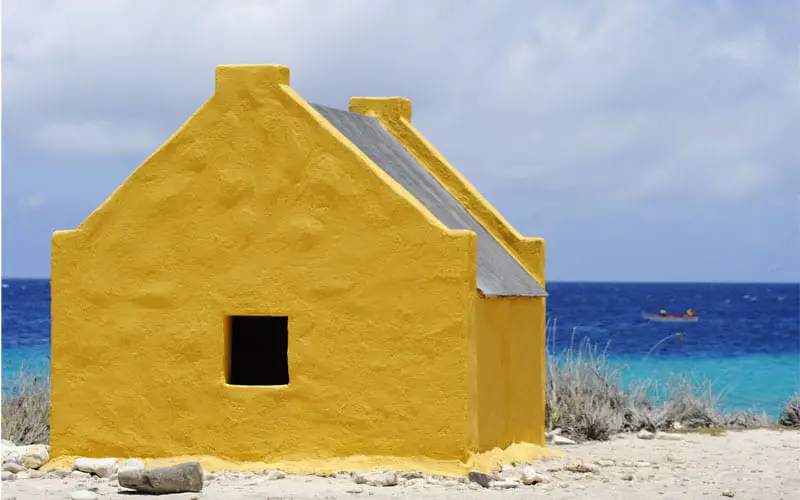 Bonaire Snorkel Excursions
There are a bunch of snorkel excursions to choose from. Below we list 3 popular ones, all located quite centrally on the west coast. If you are using a map, they're west of Kralendijk (the capital of Bonaire).
Sea Cow Snorkeling
This company will take you on a snorkel trip around Klein Bonaire. They will stop at 2 locations that are only accessible by boat. The guide will show you some of the most beautiful marine life whilst taking pictures at the same time. If you're interested, this is their website.
Woodwind Bonaire
Another option is Woodwind. They also offer excursions for cruise ship visitors. They have a weekly program and even a "snorkel at night" adventure if that's your thing. To read more, here is their website.
Epic Tours Bonaire
Besides snorkeling, these tours offer a variety of activities as well. For example, how about a sunset cruise or a sushi and wine expedition? There's way more to do, like onboard grilling, so if you're interested here's a link to their website.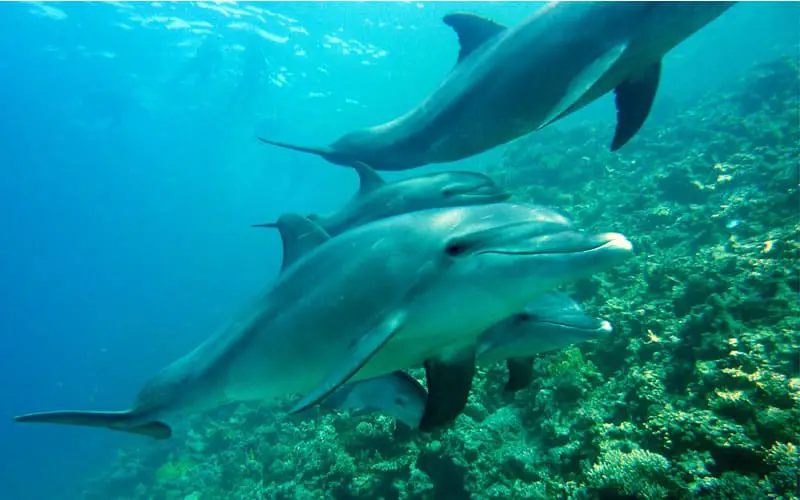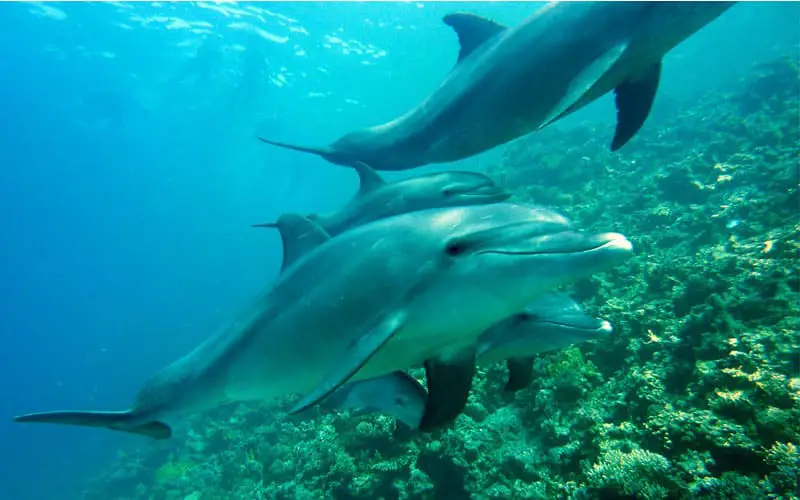 Bonaire Facts And Tips
Bonaire belongs to one of the best scuba diving and snorkel locations in the world.
Besides snorkeling off the shore, some people like to go cave diving. The island offers this adventure, however, make sure to stay safe.
Bonaire's National Marine Park was founded in 1979 in order to protect the entire marine life.
The north of the island offers some amazing hiking.
There are 22 beaches in Bonaire, however, when tides get high some will disappear. A waterproof snorkel bag can be a "life saver".
10.000 pink flamingo's live in the so called "Flamingo Sanctuary", located in the south.
People speak Dutch and the native language is Papiamento. Some also speak English and Spanish.
The amount of permanent residents in Bonaire is around 20.000. Kralendijk is the name of it's capital.
People drive on the right-hand side of the road
The currency on the island is the US dollar.
Because of their own water filtering system, most of the houses and hotels have tap drinking water. Always make sure to do your own research as thing can change, or get bottled water if you're not convinced enough.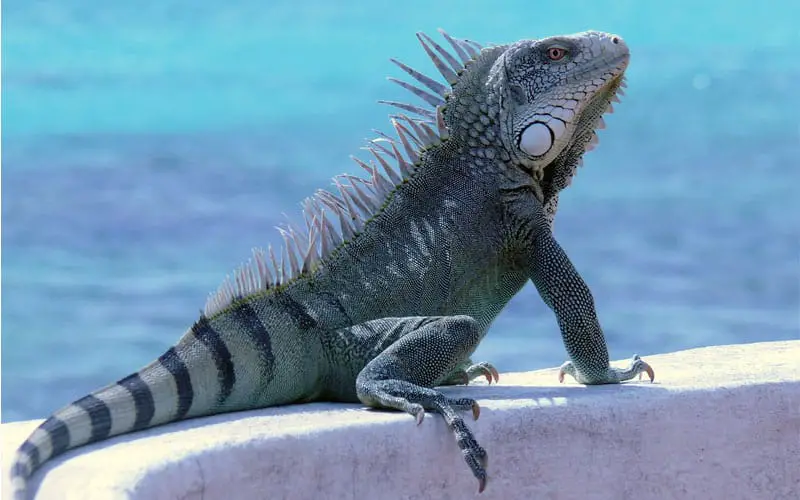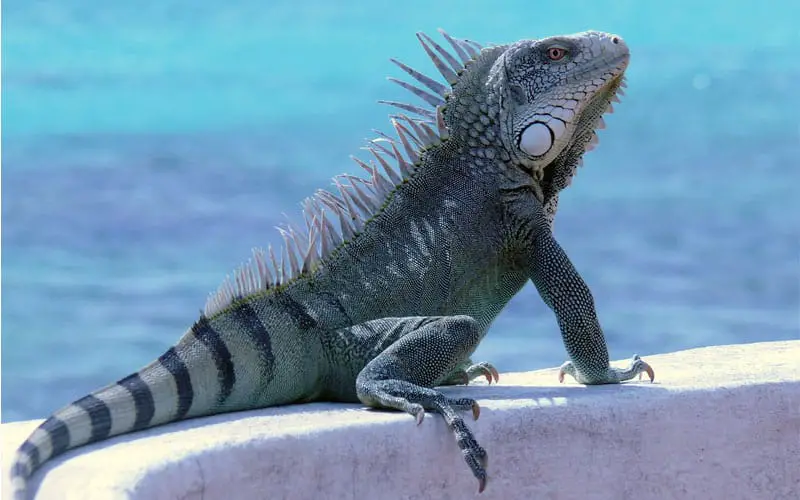 Final Thoughts
Bonaire is an amazing island for us snorkelers. If you prefer to only snorkel off the beach, this is definitely an amusing experience. However, there are a few locations that can only be visited by boat. All together, this island made it into my Top 10 "best snorkeling in the world".
Some beaches are sandy whilst others can be quite rocky, so make sure to know what suits you best. For some locations it might be wise to wear water shoes or even a rash guard when tides are low.
The marine life is fascinating at every beach. Hundreds of fish species call these blue turquoise waters their home, together with a big variety of corals. With tropical temperatures all year round this is a true snorkelers paradise. Certain days can be windy, so watch out for windsurfers. Some people find help in snorkeling with an underwater scooter.
Besides snorkeling, there are a good amount of activities to consider. Spotting the pink flamingo's or going on a hike are popular amongst visitors. A boat tour or the salt farms are impressive as well. Or maybe you just prefer to relax on the beach and enjoy the weather. Bonaire has something for everyone.