Costa Rica is a popular destination for vacationers who want to see all that nature has to offer. With its sandy beaches, rain forest, wildlife, and marine life, there is so much to see and do. People often assume that snorkeling is easy to find, but in fact, you will have to make an effort to get to a good snorkeling spot.
Geography And Climate
Costa Rica is in Central America between Nicaragua and Panama, with one side on the Pacific Ocean and the other on the Caribbean Sea. The Pacific side has no coral, and most of the landscape under the water is mineral. The surf can be large, which attracts surfers and makes it difficult to snorkel there.
On the Caribbean coast, you can find coral ecosystems that are typical in the area, but you will only find a couple of places that are along a 12-mile strip of land. Costa Rica has recorded 120 species of fish as well as 40 species of shellfish. You may see eagle rays and nurse sharks too. 
Costa Rica has a tropical climate, but it has humid forest areas and mountains where it rains all the time. This rain falls to the ground and flows down to the waters on both coasts. The water picks up dirt and sediment as it goes. This makes the waters very cloudy. The key is to know the best places to snorkel ahead of time so that you can get to them.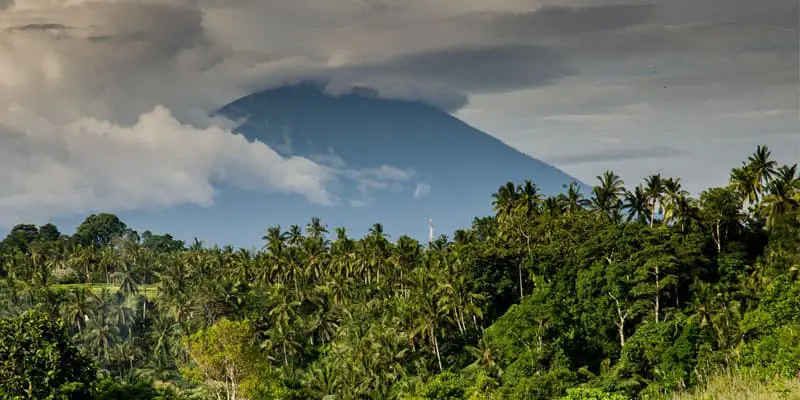 Where Is It Best To Snorkel On The Mainland In Costa Rica?
Cahuita National Park
One of the best spots on the mainland is the Cahuita National Park. You will find 120 species of fish, 35 different kinds of coral, 40 crustacean species, and 120 types of mollusk. You will be able to walk straight into the beautiful turquoise water from the beach. The park is protected, so you need to hire a guide to take you snorkeling. You will find a number of them available. 
Gandoca-Manzanillo National Wildlife Refuge
Another spot on the mainland is the Gandoca-Manzanillo National Wildlife Refuge off the Caribbean coast. This spot has protected bays with shallow coral reefs. You will find colorful fish and sea turtles, dolphins, and manatee. 
Papagayo Peninsula
The Papagayo Peninsula is located in the northwest province of Guanacaste. There are a number of protected inlets and bays that are calm and good for snorkeling. You can go to Playa Huevo, Playa Penca, Playa Jicaro, Playa Blanca, Playa Buena, Playa Junquillal, and Playa Nacascolo.
Best Snorkeling Is Found On The Islands
Cano Island
You will find the best snorkeling to be a boat ride away near some of the islands. The Cano Island Biological Reverse is on Cano Island, about 13 miles offshore from the Osa Peninsula at Drake Bay. It has incredibly beautiful blue waters, and there is very good visibility underwater.
You will see a variety of marine life, including sea turtles, white-tipped sharks, stingrays, manta rays, moray rays, moray eels, barracudas, tuna, snapper, dolphins, and possibly a humpback or pilot whale.
There's a video a little further down that should give you a better impression of this location.
Isla Tortuga
Another great spot is the Isla Tortuga. This is one of the two islands of the Negritos Biological Reserve off the Nicoya Peninsula. You are very likely to see sea turtles there. The water is clear and beautiful. You will also see angelfish, parrotfish, moray eels, and eagle rays. You can watch the humpback and pilot whales here as well.
Isla del Coco
Isla del Coco has been called the most beautiful island in the world, and it is about 300 miles southwest of Cabo Blanco. You have to get there by boat, but you will see hammerheads, exotic fish, rays, whales, and dolphins. 
Bat Islands
The Bat Islands are near the tip of Santa Rosa National Park by Playa Hermosa in Guanacaste. They have a variety of marine life, and you might see a bull shark there, as well as manta rays, sea turtles, and a lot of colorful fish. 
Catalina Islands
The Catalina Islands are north of the province of Guanacaste, and they include 20 small islands. You can see giant manta rays, sting rays, bat rays, devil manta rays, spotted eagle rays, bullseye electric rays, and cow-nosed rays. Now that is an impressive collection of rays, right?
Best Tours for Snorkeling
Tamarindo Catamaran
It is always a good idea to go on a tour to snorkel, or you can hire a guide. You can go out on a catamaran in Tamarindo, where you get lunch, snorkeling equipment, two paddle boards, and more. The views are spectacular, and the boat will dock so you can snorkel and see the incredible marine life. There are other boats for hire. This is one of the best ways to get some good snorkeling in and see other sites.
Tip: In case the tour only provides full face snorkel masks, make sure to understand their pro's and con's from our article.
San Juanillo Beach Tour
The San Juanillo Beach snorkel marine wildlife tour is a lot of fun in Guanacaste. This white sand beach is lovely, and it is protected by a coral reef. You can count on an exciting day exploring the waters.
Cahuita National Park Guide
You can also hire a guide in Cahuita National Park. They offer a snorkeling and hiking tour where you can see all of the exciting marine life, as well as sloths, monkeys, and butterflies. You can be picked up from your hotel for this one-day tour. This is a great way to spend a day.
Tortuga Island Cruise
The Tortuga Island Cruise is another great tour. You will spend the day on the white sandy beach of Tortuga Island, and you can visit the protected uninhabited islands and bird sanctuaries. You will be able to snorkel, and your guide will make sure that you see brightly colored fish.
Catalina Islands Tour
Another great tour goes off the coast of the Catalina Islands. It is guided so you will be sure to see dolphins, puffer fish, sea turtles, and other awesome marine life. Guides can also take you around the rocky areas surrounding the Catalina Islands where you will see sharks, rays, and many colorful fish. 
Manuel Antonio Adventure
The Manuel Antonio Sea Kayak and Snorkeling Adventure is a lot of fun. You will see the Manuel Antonio National Park and paddle to the hidden cove of Biesanz Bay. You can snorkel there among the bright reefs, and you will also be able to kayak. This is a truly special experience. 
Guanacaste Cruise
The Guanacaste Snorkel and Sunset Cruise gives you a chance to go out on a sailboat and make frequent snorkeling stops. Afterward, you will see an incredible sunset on the boat.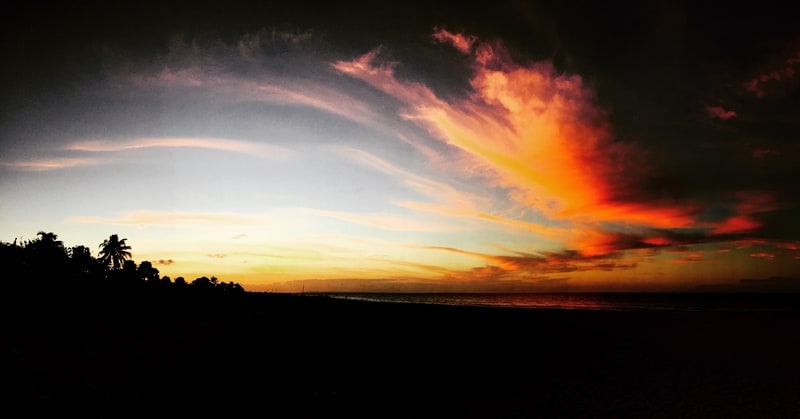 Top 5 Tours
You will find so many different tours available, and you can even rent a private boat. There is so much to do in Costa Rica. If you want to make snorkeling a part of your time here, you need to plan ahead and find the best tour to combine your interests. 
Take a look at the top five tours according to people who have traveled to Costa Rica (Source: Viator):
Dream Chaser – The FUN Catamaran in Tamarindo
Diamante Eco Adventure Park Day Pass with Lunch
Private Family Boat Snorkel Combo AM
San Juanillo Beach Snorkel Marine Wildlife Tour
Sea Shell Catamaran
Conclusion
Although there are a few places you can snorkel from the mainland, the best snorkeling in Costa Rica will be out by one of the nearby islands. You can snorkel on Manzanillo Beach on the south end of the Caribbean side of the country, or you can try the Cahuita National Park near Limon. However, Cano Island is the favorite spot. It has clear waters that are warm. You will see many different brightly colored fish as well as sharks, sea turtles, and rays.
If you really want to find the best snorkeling in Costa Rica, you will want to go on a tour or hire a guide and a boat to take you to the islands off the shore. The runoff from the rain in the humid forests makes the water pretty murky near the shore. Once you go out to the nearby islands, you will see crystal clear blue waters with plenty of marine life. 
Finding the best snorkeling in Costa Rica is not as simple as it is in other snorkel locations. You will need to find the best tour for you and possibly combine it with another activity such as boating. There is little in the world as incredible as spending the day in the waters around this tropical paradise on a boat. The sunset will be one of the most incredible views you have ever seen. When you spend time on the islands, you will find a number of species of colorful fish as well as other marine life.
Final Thoughts And Tips
Since Costa Rica is a very popular destination amongst American travelers, expect some tours to be either crowded or fully booked. Planning things in advance or as soon as you arrive will broaden your options. Some trips are fun for children in case you feel like snorkeling with kids.
Like we mentioned in the beginning of this article, there's a good amount of rainfall. Before you plan a visit, feel free to check out our guide about snorkeling in the rain.
Be aware of thieves. Some people have lost their belongings due to bag snatching. We'd advise you not to leave (all of) your stuff on the beach, especially expensive gear. We once covered waterproof snorkel bags and cases to take with you when swimming, who knows it helps you out. Watches are popular amongst thieves as well. So, if you plan to snorkel with your Apple watch for example, make sure to look after it.
If you're into photography, expect a whole lot of fascinating shots to make. The place offers amazing nature wit some lovely wildlife. If you have a waterproof camera, try to bring it with you whenever possible. Since the water isn't extremely clear at all locations, check out our giant guide for snorkeling with a GoPro. Lot's of information and tips can be found there.
Since the best snorkel spots can be found on the nearby islands, you probably end up joining a boat trip. The downside of these excursions is the possibility of motion sickness. If you experienced that in the past, consider our tips and tricks in our article "Can snorkeling make you seasick".
The "dry season" lasts from around January until April. That's when precipitation reaches some of it's lows and temperatures are between 70 and 86°F. Still, temperatures stay very comfortable all year round.