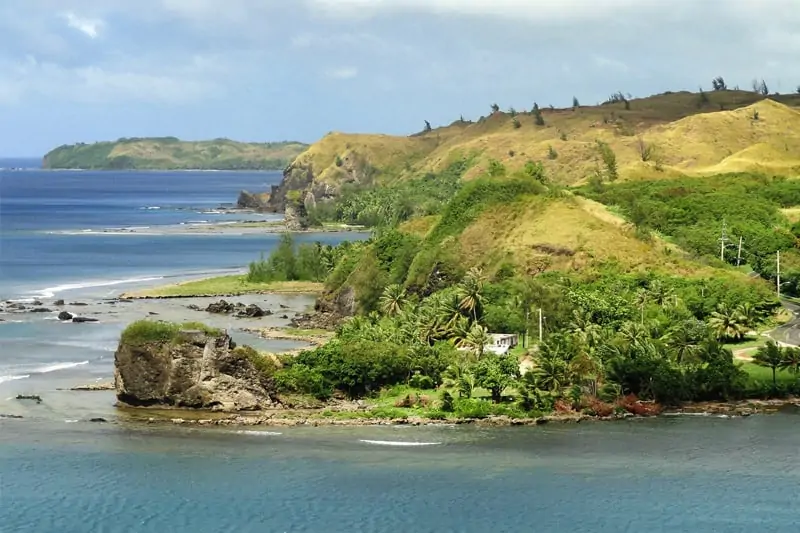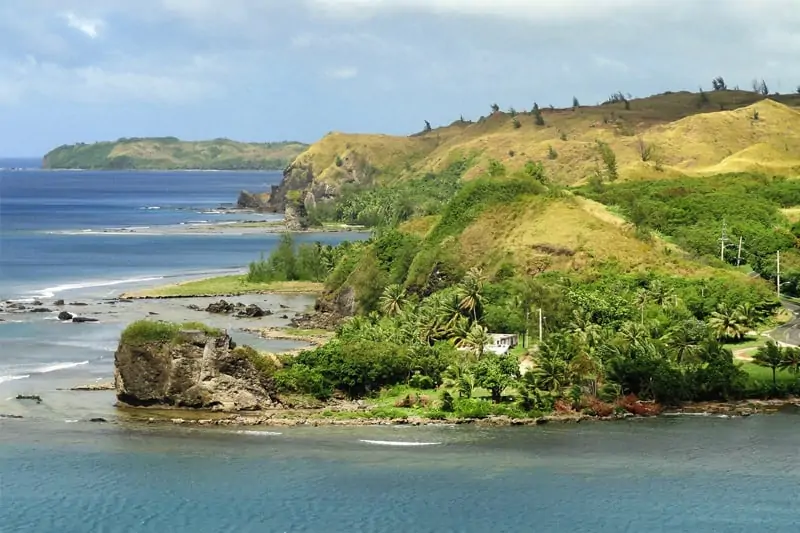 Guam is a U.S. island in Micronesia. Clear and tranquil waters at pleasant temperatures make this island an "attraction" for snorkelers worldwide. The impressive scenery (on land and below water) is home to a variety of fish species. In this article we share some basic tips, snorkel locations, the climate and helpful travel inspiration.
Our Favorite Spots In A Nutshell
Some of the most popular spots for snorkeling include Gun Beach, Ypao Beach and Spanish Steps. In northern Guam you'll find Gun Beach, one of the most beautiful beaches in the world. Ypao Beach is located at the southern tip of Tumon Bay, a well-known marine reserve in the area. We sometimes call Ypao Beach a "natural aquarium" with its coral gardens and colorful fish. Spanish Steps might be the most breathtaking snorkel site on the entire island. Its high cliffs and spectacular views of the Pacific Ocean make it more than "just another snorkel location".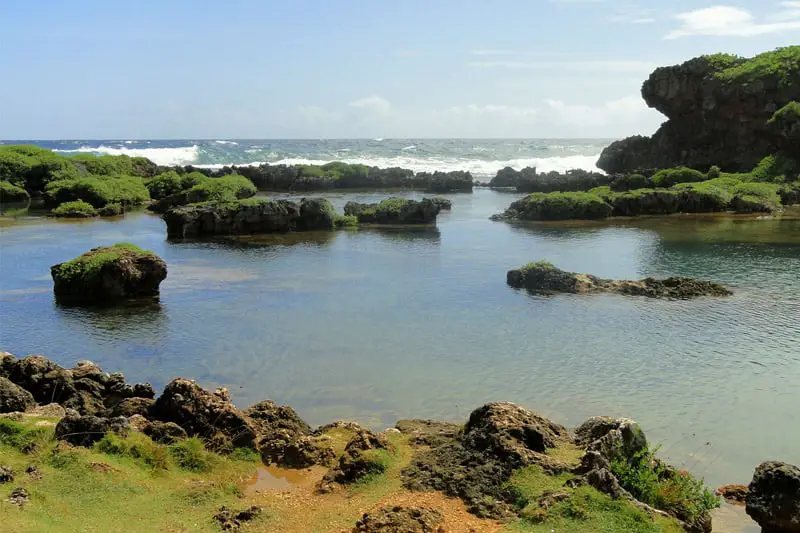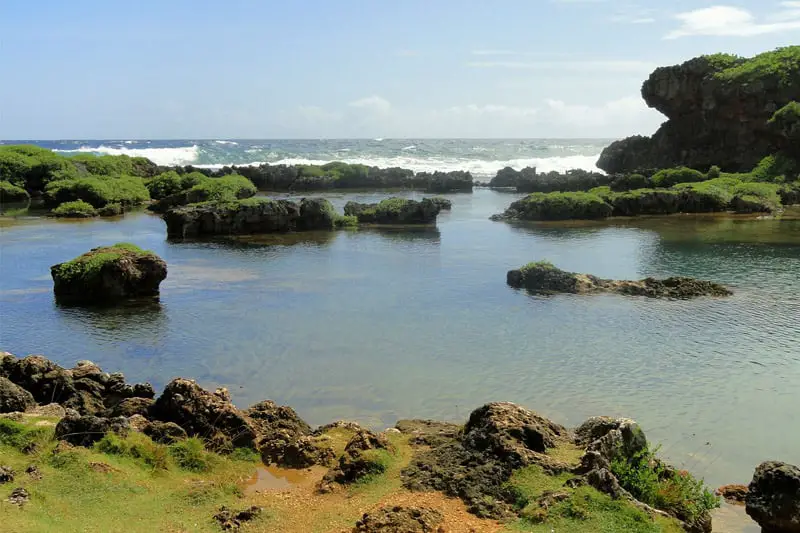 Tips To Know About
Guam is well-known for it's scuba diving opportunities. However, don't get the idea that snorkeling isn't quite as good. Most locations are easy to access for us snorkelers and even provide great underwater visibility. In other worlds, if you know where you're going, a diverse marine life is probably waiting right at your doorstep. If you plan to snorkel in Guam, these are some of our basic tips:
Be respectful of the reef. They can take hundreds of years to grow, so leave everything the way it is. Avoid snorkel fish food as well.
Keep in mind that Spanish Steps, Haputo and Double Reef are located on U.S. military installations and therefore have limited accessibility near the shore. To visit these sites, you'll have to contact base security for help.
Stay within your comfort zone. If currents are too strong, forget about snorkeling for the day.
When visiting a site you've never visited before, take someone along with you who is familiar with the area. You won't be the first to lose the location of the car park.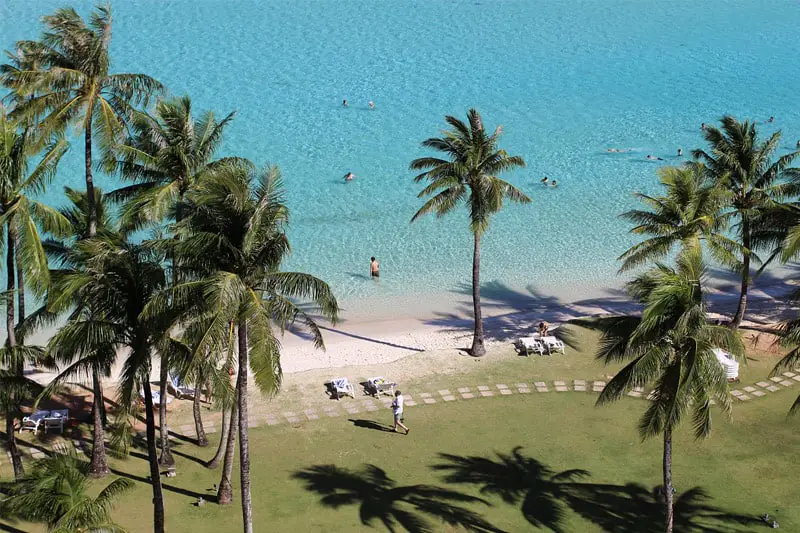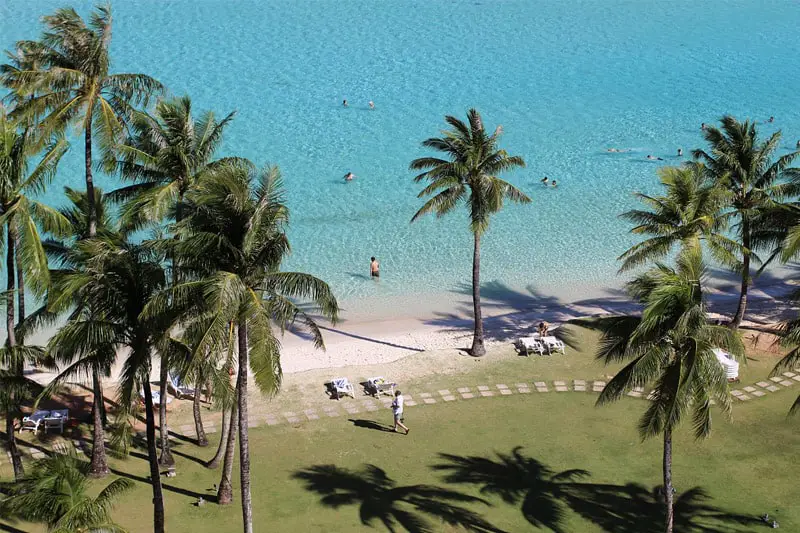 Our Top 10 Snorkel Locations In Guam
Anae Island
You can only get to this island with a boat or kayak, but there is a good reason why it always makes the list of top snorkel spots: A beautiful marine life and extraordinary rock formations. You can view shrimp, crabs and even snails hanging out on the shallow rocky cliffs.
Cabras Island
When visiting this island, your best bet is to park at Family Beach, which also offers some amazing snorkel opportunities. Hike over the breakwater to get to the area north of Cabras island, which is also the northern boundary of Apra Harbor. Since it's a little hidden, this area is a usually less crowded. Coral heads are gigantic around this island.
Coral Gardens
Coral Gardens is easy to access by boat or kayak. The buoys just south of Agat Marina will tell you where they are. You'll (obviously) see lots of coral formations, even though some areas are more impressive than others.
Double Reef
If you really want to get away from it all, consider to visit Double Reef. If you hike, it will take you roughly 1 hour to get there (each way). There's a long trail of sharp limestone, so be aware of that. Nevertheless, once you get there you might just have the entire place to yourself. 2 rows of impressive reefs are waiting for you to be explored.
Gab Gab Beach
Gab Gab Beach is located on a Naval base. It's a perfect location for beginners. You can enter and exit very easily. There are tons of fish, colorful corals and even an occasional sea turtle for you to enjoy. If you're looking for the ultimate snorkel experience that isn't difficult to maneuver, this is the place to be.
Gun Beach
At the northernmost point in Tumon lies Gun Beach, which is not only gorgeous but also contains snorkel spots that are very easy to access. When the water is calm, you can enjoy tons of sea life.
Haputo Beach
Haputo Beach is perfect for free-diving through underwater passageways and various tunnels (make sure to stay safe, or simply avoid them). The coral formations are just some of the many life forms to enjoy. You can also experience crab, fish, and eels, and the mushroom-shaped rock formation is certain to catch your attention. The hike back up is somewhat steep, so keep that in mind.
Piti Bomb Holes
This is one of Guam's marine reserves and is super easy to get to. Just park south of the Fish Eye Marine Park in Piti and follow the pier. You'll experience an abundance of sea life, including trumpet fish, barracuda, and sergeant majors. High tide allows you to swim past the eel grass. Mind your experience level (as with every location).
Spanish Steps
Spanish Steps is located at the tip of the Orote Peninsula and is one of the most breathtaking sites on the entire island of Guam. You'll be surrounded by tall cliffs and the high walls of Orote Island. Spanish Steps is a shallow cove and a great place to go if you want to view octopus, clownfish, jacks, and even small black-tip reef sharks.
Ypao Beach
This is yet another spot that is easy to access. It's located at the southern tip of Tumon Bay and 1 of the 5 marine preserves found in Guam. Fishing in the area is restricted, which means you'll have tons of fish to see each time you go underwater. It's a spectacular place that probably won't disappoint.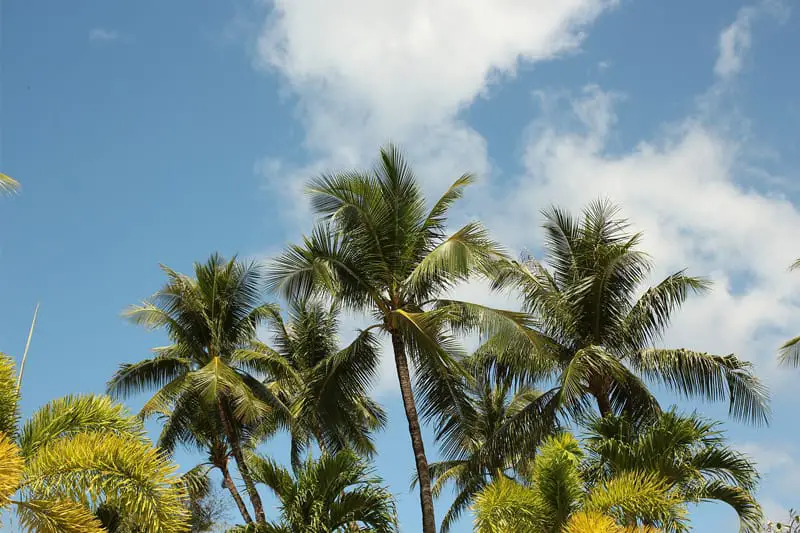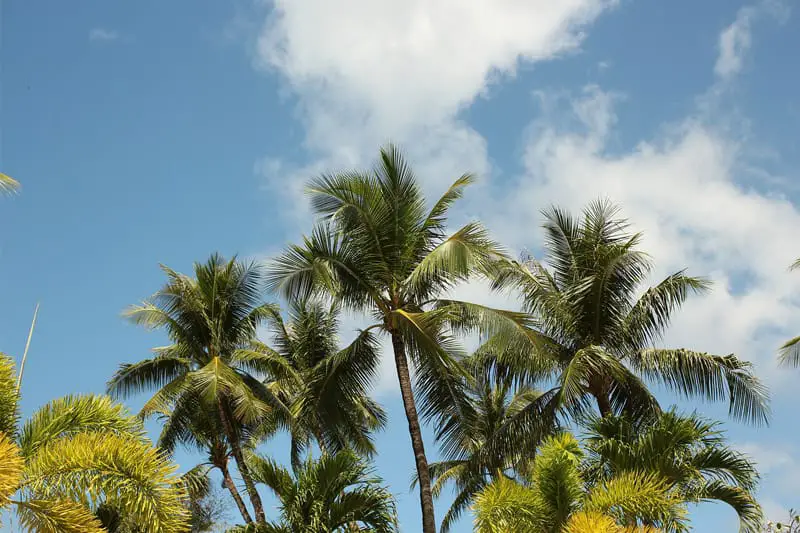 Guam Climate
Temperature
The tropical climate offers warm days all year round. Temperatures usually stay somewhere between 75 – 88 °F with little difference between individual months.
Rain
There is a good amount of rain, especially in July, August, September and October. February, March and April show the least amount of rain, even though rainy storms are not uncommon.
Sea Temperature
Like we already mentioned, the sea temperature is extremely comfortable all year round. It's pretty constant between 82 and 84 °F.
More details about the climate in Guam can be found here.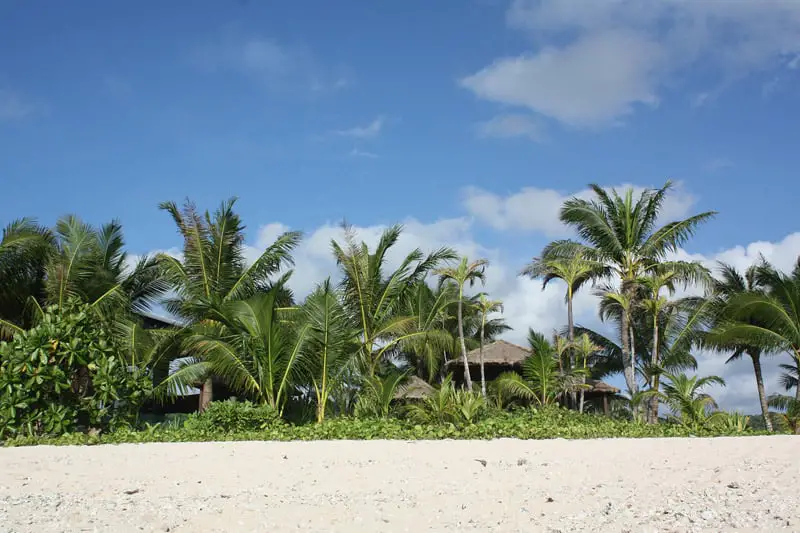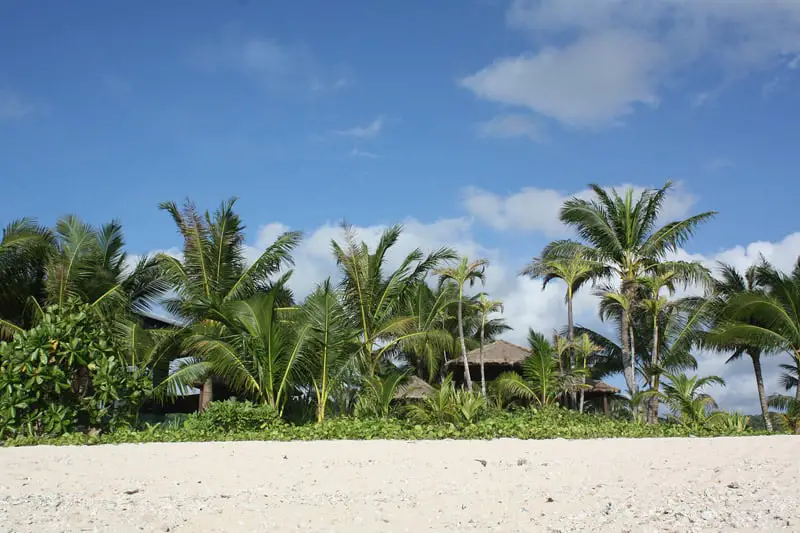 Conclusion And Final Thoughts
Guam is a lovely tropical island with loads of excellent snorkel locations. The sea temperature is very comfortable all year round which allows you to observe colorful fish almost every day.
We listed 10 snorkel locations of which some are also mentioned in the video. That should give you a better understanding of the scenery and how the marine life looks like. We provided a few tips on what to be aware of, however, we always advise our article about snorkeling and the environment. Let's all keep our planet healthy.
Snorkel tours are available in case you prefer a guide that knows the best spots. Here's a list on Viator that covers both snorkel excursions and other adventures. You can go kayaking or visit some lovely beaches to relax, just to mention a few of your options.
Since the scenery is absolutely amazing, if you can, try to bring a camera. We have an interesting article (if we may say so) about snorkeling with a GoPro. Loads of tips and tricks to be aware of in case you're curious. Always a great memory for later.
If you bring valuable objects, don't forget to bring a waterproof bag or case. Even though the crime rate in Guam seems to be relatively low, always take good care of your belongings. Another tip would be to wear a snorkel rash guard whenever you enter rocky areas. They can't protect you from every sort of injury, but every little piece of protection helps.
If you ever make it to this beautiful island, have fun and enjoy it's beauty!