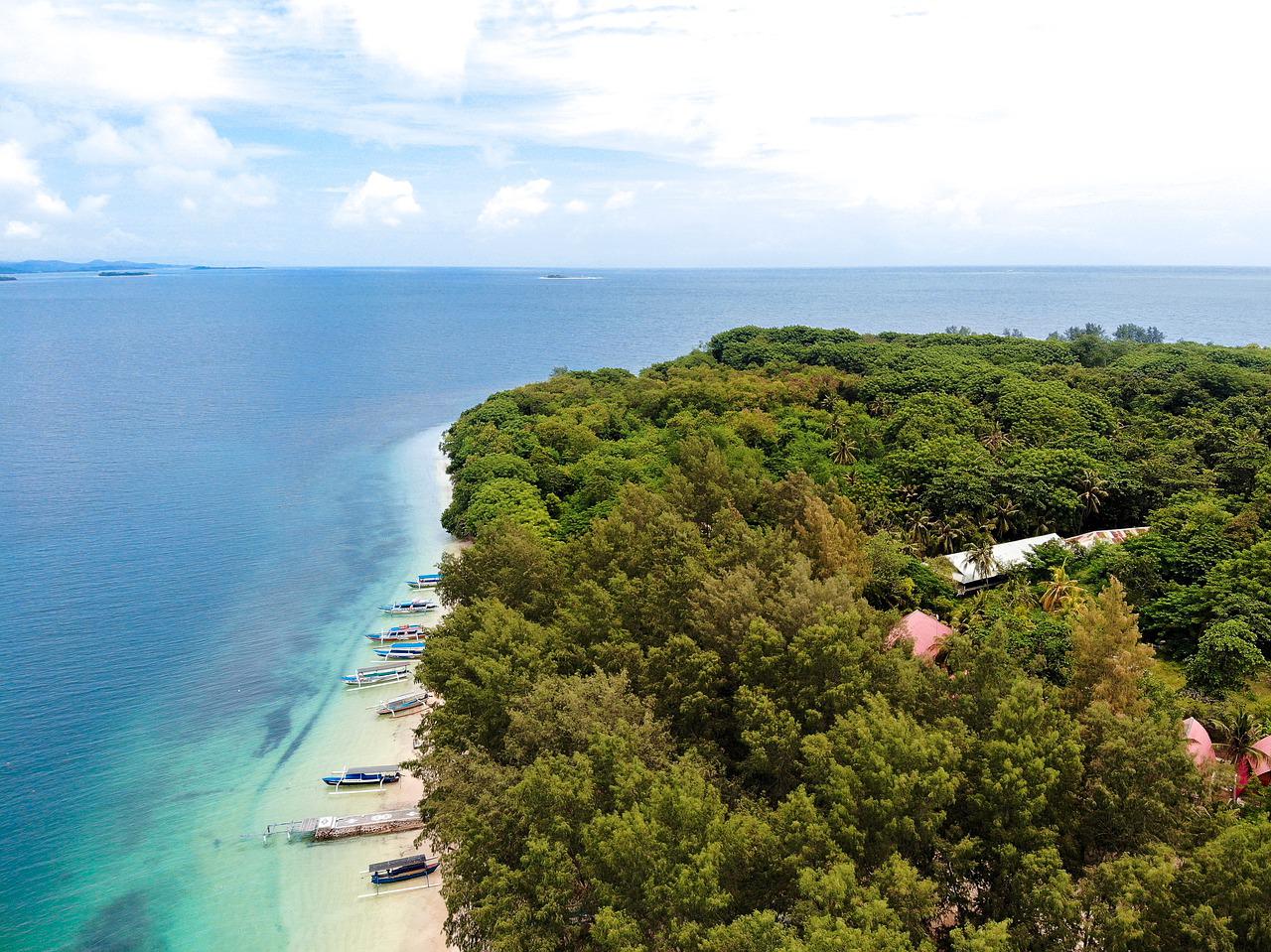 The Indonesian island Lombok is located East of the island Bali. Being a part of the Bali Sea, the Lombok beaches are well-known and popular among surfers, scuba divers and (of course) snorkelers. If you're planning to visit the island, or if you're simply curious about what snorkeling is all about, let me share some of the nicest beaches for snorkeling on Lombok. I'll also cover the marine life, together with some helpful tips and gear as we go.
If you plan to visit Lombok, feel free to also read my article about snorkeling in Nusa Lembongan. A lovely island nearby that attracts loads of snorkelers as well.
Alright, cool, let's start with my favorite subject: Beaches. Let me provide a brief description about some of the Top Lombok snorkel locations, or simply check out the videos to get a better impression of what I'm trying to explain. Here's a quick map to start with: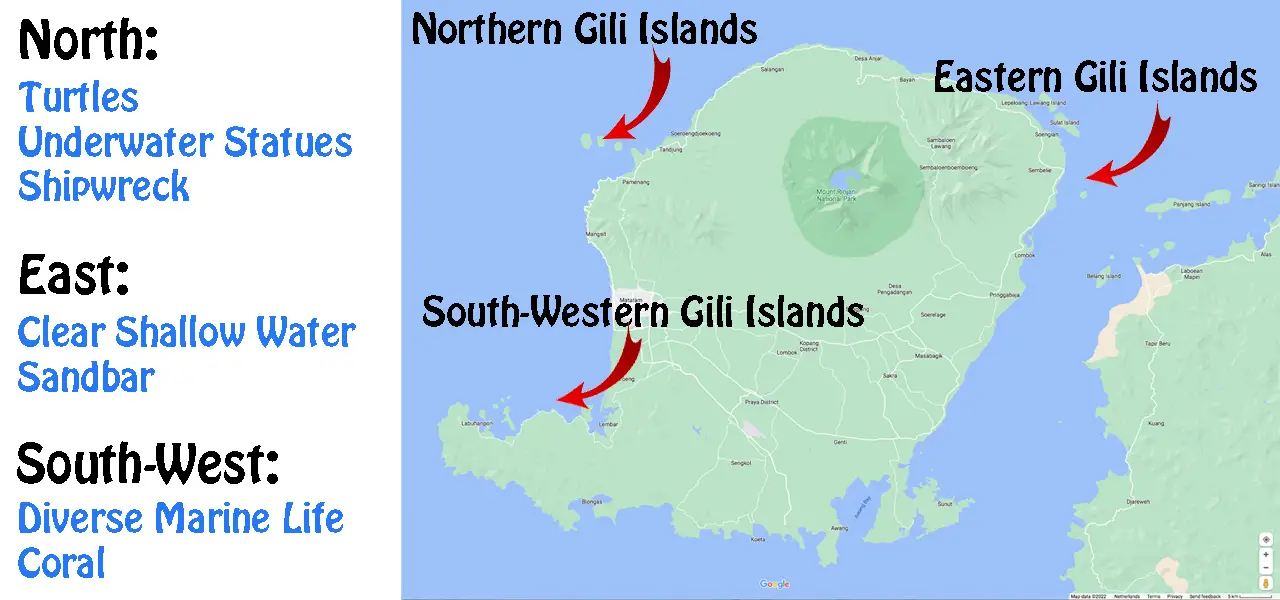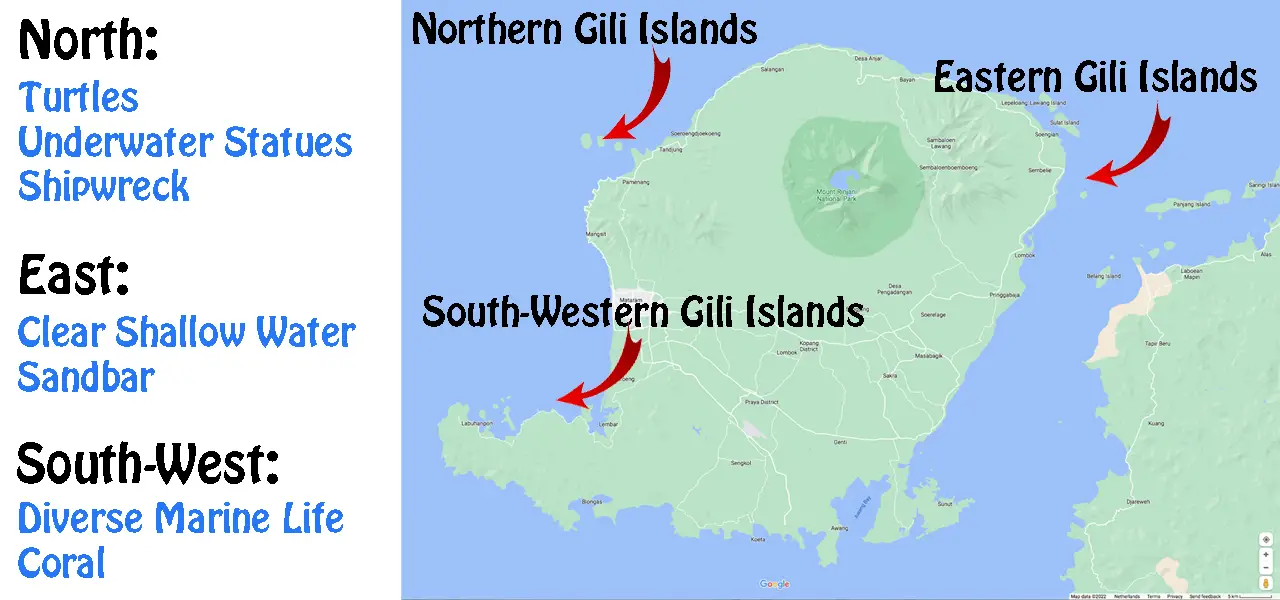 1. Northern Islands: Gili Trawangan, Gili Meno and Gili Air
In the northwest of Lombok you'll find a group of 3 small islands, known as the Gili Islands. If you like palmtrees, white beaches and coral reefs, you're probably going to love this place! The 3 islands have their own name: Gili Trawangan (the largest), Gili Meno (the smallest) and Gili Air. More details about the 3 islands (and in which ways they are unique) can be found in this Lonely Planet article.
Gili Trawangan
Gili Trawangan offers lovely beaches with marvelous sunset views, all the way to Bali. The island is backpacking-friendly, or should I say, people seem to make new friends on this island all year long. One good reason for this could be the amount of party-opportunities the island has to offer. So, if you prefer to combine snorkeling with a few parties here and there, Gili Trawangan could be a good match. Apart from snorkeling you can also go scuba diving. Or who knows you just want to take things easy and sunbathe…or simply enjoying a cocktail at one of the bars or restaurants. If scuba diving is an option, you could check out a shipwreck with a diving tour.
Gili Meno
Gili Meno has a more "quiet" feel to it. Like I said, it's the smallest of the 3 islands. If you're not into partying, and if you don't mind a limited amount of restaurants, Gili Meno will probably provide you with that "private island feeling" for the day. Staying longer could be boring. One cool thing for snorkelers is to view a collection of 48 "underwater concrete people", also known as "Nest". This is a great island (not that the others aren't) to bring your camera. Maybe my article about snorkeling with a GoPro will help you out.
Gili Air
Gili Air can be considered a mix of the two previous islands. You can party (to a certain extent), but you can also enjoy tranquil vibes with lovely views.
If you like to observe sea turtles, the Gili Islands won't disappoint. There are some turtles in the video below. I just don't understand why people always feel the need to actually touch them. Please don't, and keep your distance from these lovely animals. I do however appreciate this video a lot because it provides a great idea of what to expect when snorkeling.
2. Eastern Islands: Gili Kondo and Gili Kapal
You'll find more beaches along the East coast of Lombok, however, in my opinion it's at least worth it to mention these 2: Gili Kondo and Gili Kapal. For more islands and more details I'd advise you to read this article which I really enjoyed!
Gili Kondo
Gili Kondo seems to be one of the more "popular" islands on the east coast. It's beach is a favorite among locals so you probably don't have the entire island to yourself. But that doesn't matter because snorkeling is beautiful. Check out the video below if you're curious about what to expect below the ocean surface. Expect to see corals and plenty of fish.
Gili Kapal
Gili Kapal is a sandbar. In other words, the size of the island changes between the tides. Even though this is a tiny island to visit, you might end up being the only one around. Snorkeling is good and so are the views. Some people say that the water in this area is the cleanest they've ever seen in Lombok. There are some really nice pictures of the island on that website I just mentioned. However, there's one big disadvantage: There are no trees on the island. I recommend to read my article about UV protection ideas for snorkelers.
3. South-Western Islands: Gili Nanggu, Gili Sudak and Gili Kedis
Want to see loads of fish? Consider to visit one of these islands, especially the first one.
Gili Nanggu
Gili Nanggu is one of the areas where Lombok is trying to restore the coral reefs. Some coral has vanished over the years (often cause by humans), but help is on it's way! Restoring the coral reefs feels like heaven to many different fish species. Therefore, if you like to see a to of tropical fish, who knows this is what you've been looking for. From my own experience it's always good to wear a full face snorkel mask in these areas as they provide an extra-wide view of your surroundings. If you're interested, this is where I talk about my full face snorkel mask and all it's benefits.
Gili Sudak
Since these 3 islands are pretty close to each other, most tourists visit them all on the same day (through an excursion). On Gili Sudak you'll find white sandy beaches and turquoise water. Great for a moment of relaxation, or maybe you prefer to grab a drink and simply enjoy the views. You can also combine snorkeling with a little bit of hiking across the island.
Gili Kedis
Now this is another very small island, quite like Gili Kapal. However, there are a few trees and there's a place to chill out. If you like adventures, yeah, this could be fun. And again…bring sunscreen! Even though there's a sandy entry to the water, there could be some rocky areas nearby to keep an eye on. We all know not to step on anything besides sand, however, you never know. Just my personal advise: Grab a simple pair of water shoes (link to my personal review).
Marine Life
Apart from all the sea turtles, what else can you expect below that ocean surface? Well, you'll be surprised. Here's just a handful of fish species to observe: Triggerfish, Sergeant Major fish, clownfish (black and red), grouper, trumpetfish (like shown in one of the videos), butterflyfish, parrotfish, angelfish and rabbitfish. If you're lucky you could even come across a variety of triggerfish species, ranging from small to big. Add the coral and some of these snorkel spots will amaze a lot of visitors.
My personal tip: Bring a pair of snorkel fins. Not only for your own comfort, but they also allow you to explore a larger area. The more you're able to explore, the more of the above fish species you're likely to observe. Here's my personal snorkel fins review with tips and tricks.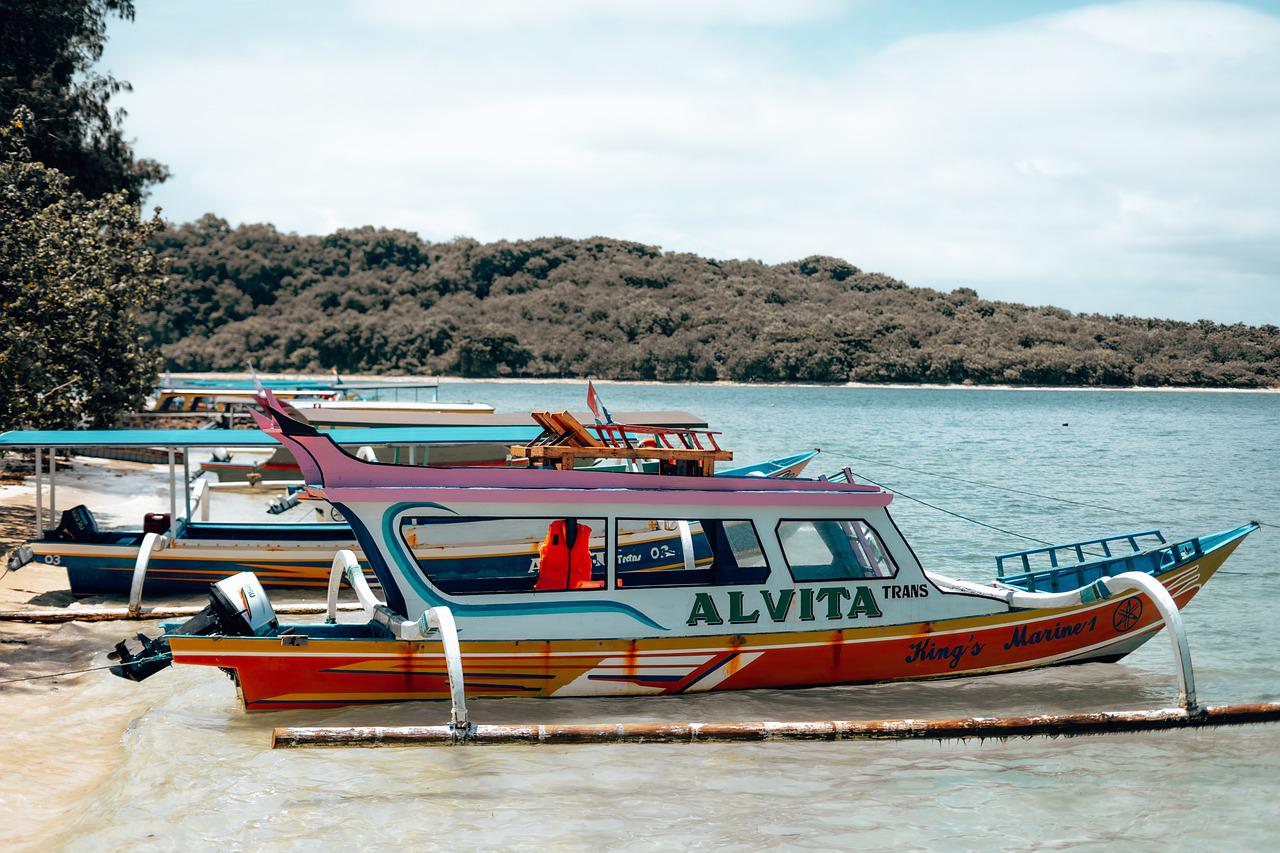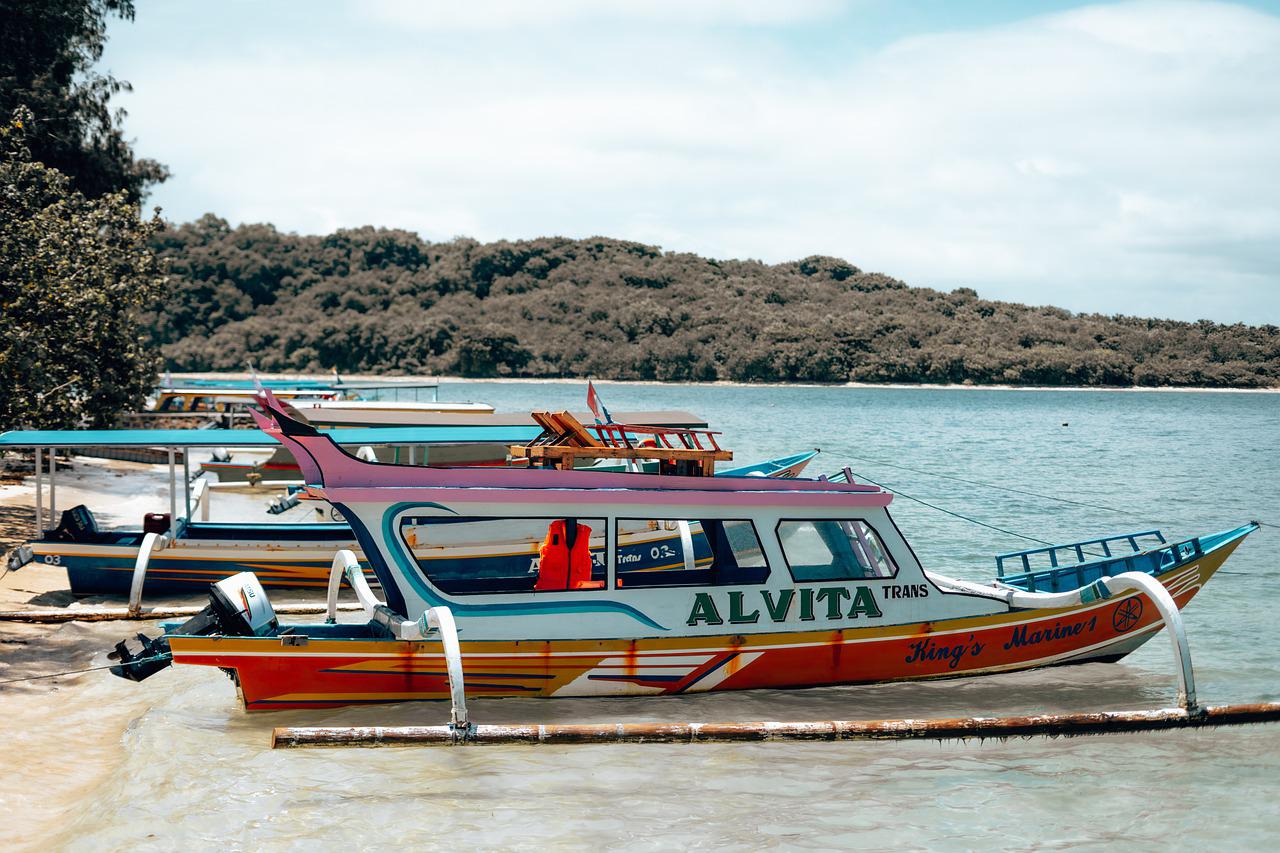 Excursions
When it comes to excursions, I always advise people to do a little research and especially pay attention to the reviews. One list I would recommend to go through is this one on Viator.
Like I explained earlier, there are a lot of organized boat trips that take you to a couple of nearby islands. On the Viator website you'll come across one that takes you to Gili Nanggu, Gili Sudak and Gili Kedis on the same day. This allows you to snorkel on different locations and to also enjoy some organized snacks and drinks.
If you're traveling with someone who's not really interested in snorkeling, check out some of the other possibilities. There are tours that combine snorkeling with hiking, rafting, seeing waterfalls and more. But of course, a moment of sunbathing could do the trick for many visitors as well.
Just pay attention if snorkel gear is included or not. If everything is included, take a good moment to find something that actually fits. A few extra minutes could make a huge difference in how much fun you'll have. Of course, bringing your own gear is always a good idea, but not everyone does so. When in doubt, feel free to read my article called "Should you buy your own snorkeling gear?".
Last but not least, when it comes to excursions, make sure to always keep an eye on your belongings. On a busy day you could be surrounded by tour operators, other tourists and of course the locals. For a few bucks you could decide to grab a waterproof bag or case for snorkeling.
Climate
Lombok has a tropical climate and is warm (or hot for some people) all year round. There's a dry and a wet season to be aware of. For us snorkelers the water temperature is always warm. I'll summarize the basics below. More detailed information about the climate can be found here.
Outdoor Temperature
Lombok is warm all year round. The lowest monthly average temperature is about 78°F (26°C) in July and the highest around 82°F (28°C) in November.
Water Temperature
The water temperature follows the outdoor temperature most of the time, being between 80°F (27°C) in the summer months (July, August, September) and 85°F (29°C) during the winter months (November until May).
Rainfall
You can expect the least amount of rain in June, July, August and September. Just remember that even during these months there is some rainfall. The most amount of rain usually falls during December, January and February. Even though snorkeling in the rain is possible (if you're experienced), you get the best underwater views on sunny days.
Hours of Sunshine
The hours of sunshine per day peak in June, July and August. Around that time you can expect to enjoy about 10 hours of sunshine per day (on average). January and February are the lowest with about 6 hours of sunshine per day (on average).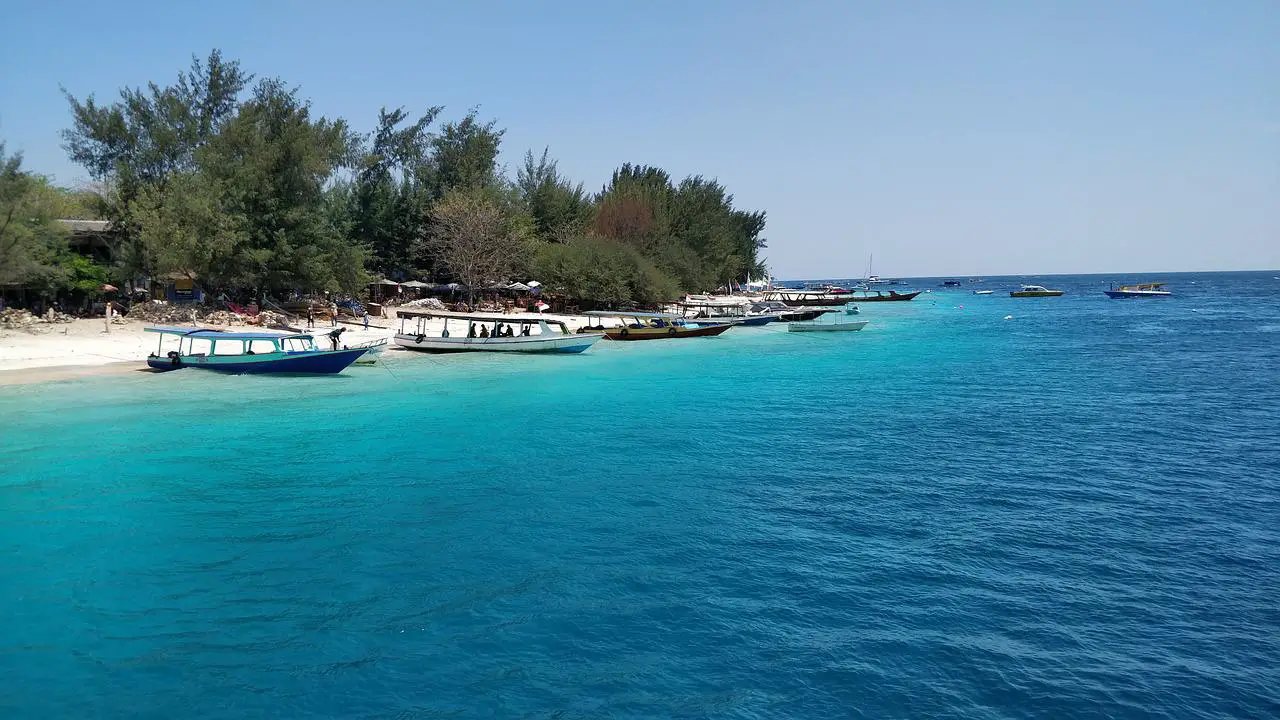 Final Thoughts
If you ever get the chance to snorkel in Lombok, this Indonesian island will most likely not disappoint. In my opinion it's best to join a boat tour and visit a few of the Gili islands (either in the North, in the East or in the South West). Besides a variety of marine life you'll also come across coral areas, some of which are regrowing and therefore attracting a lot of fish species. Bring your camera!