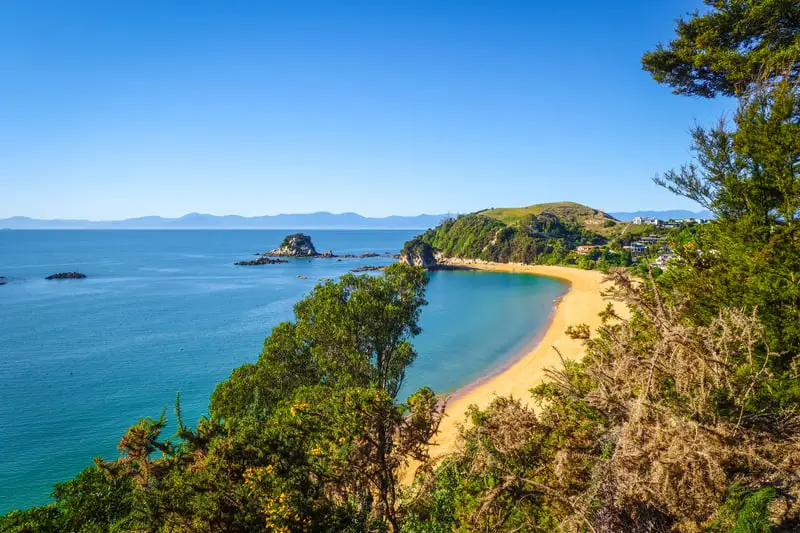 If it's up to us, few things are as rewarding as snorkeling. If you're in New Zealand, that means crystal-clear waters and beautiful marine life regardless of where you go. Because of the climate in this part of the world, you can enjoy snorkeling most of the year. Whether it's stingrays, snappers, or even dolphins that you want to enjoy, this is definitely the place to be. From fish and plants to beautiful coral, New Zealand offers it all for us snorkelers. That's why we added this location to our Top 10 snorkeling spots.
Let's first share our favorite locations before we head on over to the climate and travel tips.
Our Top 6 Snorkel Locations In New Zealand
1. Tonga Island Marine Reserve
Located south of New Zealand, the Tonga Island Marine Reserve runs right by a national park that consists of beautiful beige sand. You'll find lots of coves to explore, not to mention many other fun activities. If you look for the area between Tonga Quarry and Foul Point, you'll get to experience some of the clearest waters and most interesting animals in the entire reserve. Snorkeling in this area allows you to enjoy beautiful rocks, reefs and all sorts of invertebrates.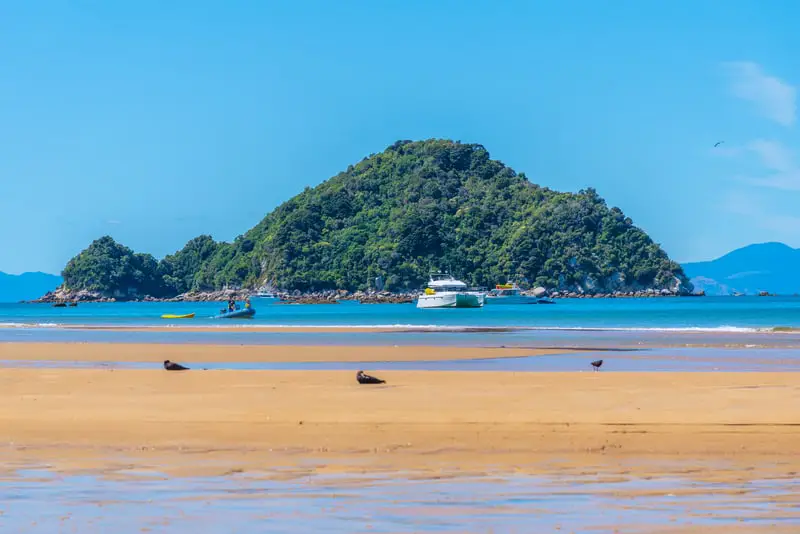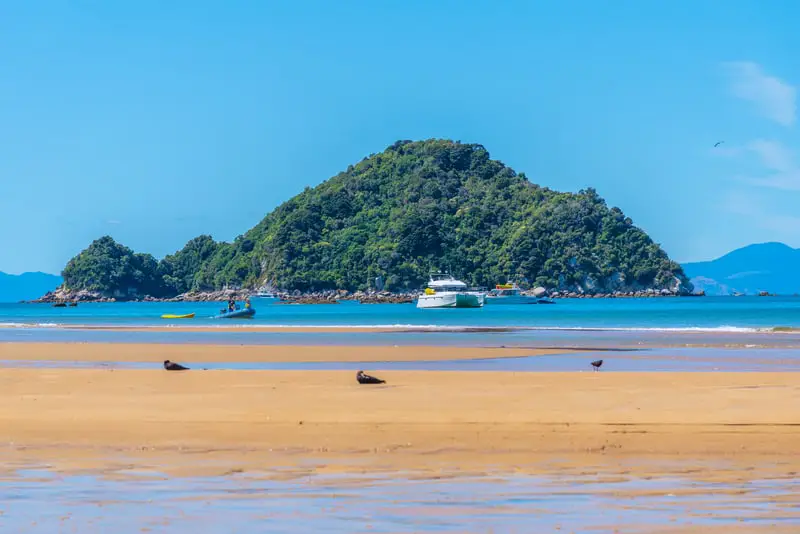 This video shows you the marine life:
2. Taputeranga Marine Reserve
The Taputeranga Marine Reserve is located on the south range of New Zealand, roughly 3 miles from Wellington. It's home to nearly 200 species of fish! In addition to the fish, you can easily see octopus, seahorses, starfish, rock lobsters, anemones, just to name a few. Located on Fitzroy Bay, this marine reserve also houses the famous Island Bay Snorkel Trail. This trail is easy to access and offers a good amount of fish.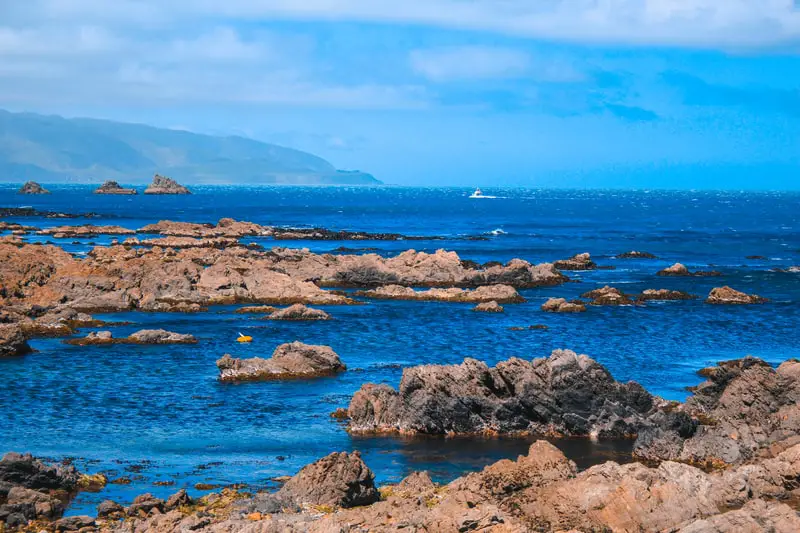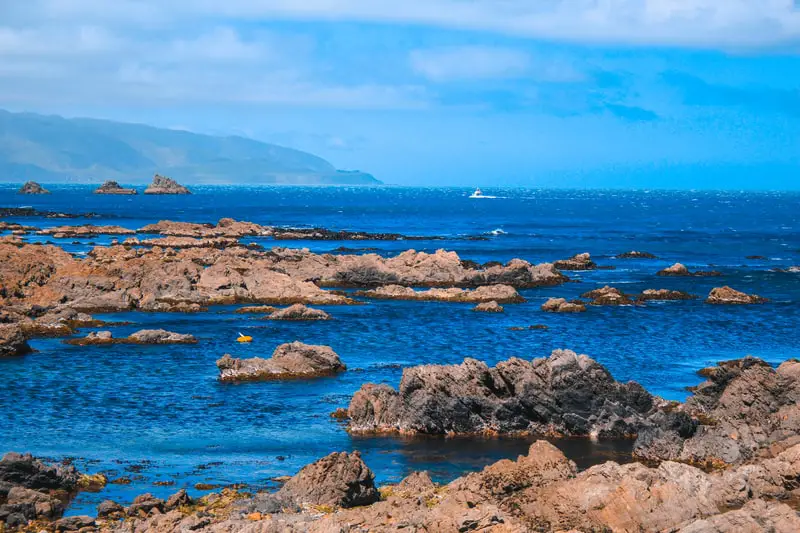 This video gives you a good idea of the Snorkel Trail:
3. Goat Island Marine Reserve
One of the things that makes Goat Island so unique, is that it can accommodate both beginning and more advanced snorkelers. You'll also experience more than your fair share of colorful underwater creatures, including stingrays, jack mackerels, kingfish, snappers, among others. The island is also called Cape Rodney and gets hundreds of tourists every single summer, making this a very popular snorkeling spot in New Zealand.
There is a discovery center for those who want to know more about the area, and it's even possible for you to see dolphins and seals while you're in the water. Goat Island also offers tours in glass-bottomed boats for those who want to look at the marine life without getting wet. There really are a lot of things to do in this Auckland-area island, so you won't run out of ideas to do and see (regardless of how long you're there).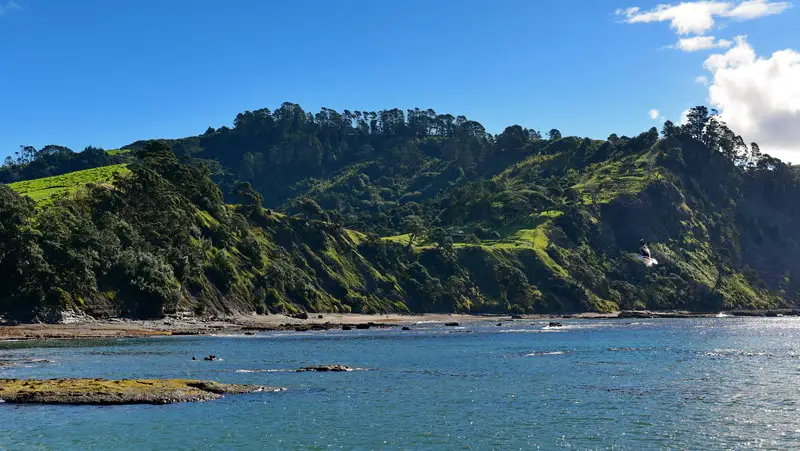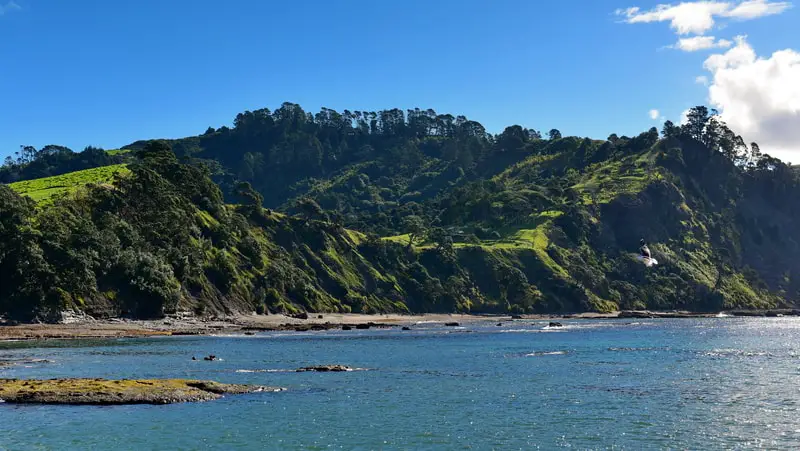 Here's a video of how snorkeling looks like:
4. Port Knights Island Marine Reserve
Located in Tutukaka roughly half an hour northeast of Whangarei, Port Knights Island is not only great for snorkeling, but it's one of the top locations for diving as well. You can experience large schools of blue maomao in addition to stingrays, eels, dolphins and other marine life. Besides all the fish, the island is home to coral fields and lots of kelp sponge gardens.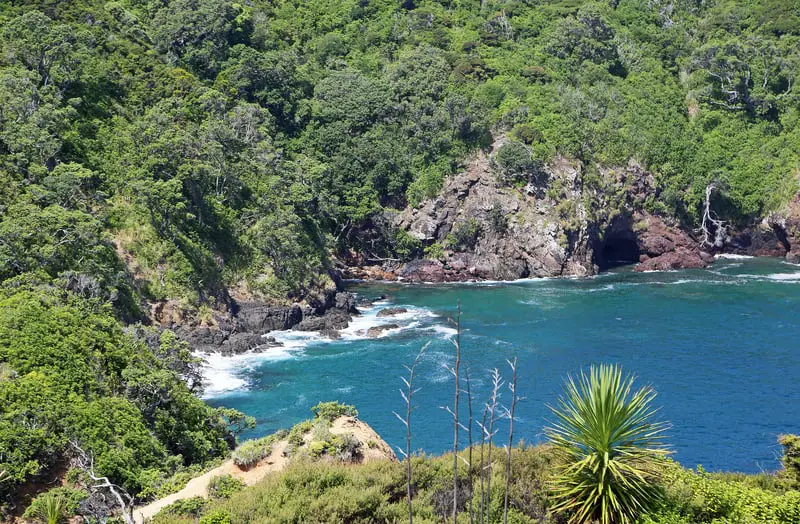 5. Cathedral Cove
Because Cathedral Cove is not that close to a lot of the other tourist attractions, this snorkel location tends to be a little less crowded. That being said, you'll need to get there by kayak or a 30-minute walk, although neither of those is unpleasant. Consider to go out on a boat, because you'll be able to see a lot more than when you snorkel near the shore. This area provides you with some amazing marine life that consists of dozens of colors, shapes and sizes. Regardless of where you snorkel in the area, the site is nothing short of spectacular. Look for Hahei Bay for the best snorkeling spot (Hahei.co.nz offers snorkeling boat tours). If you just wish to relax and rest up for the next tourist attraction you have planned, Cathedral Cove is still a great spot to visit.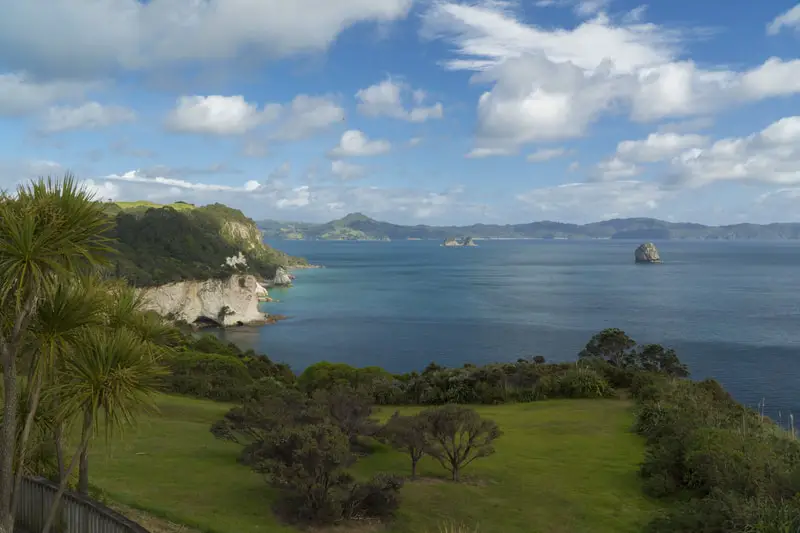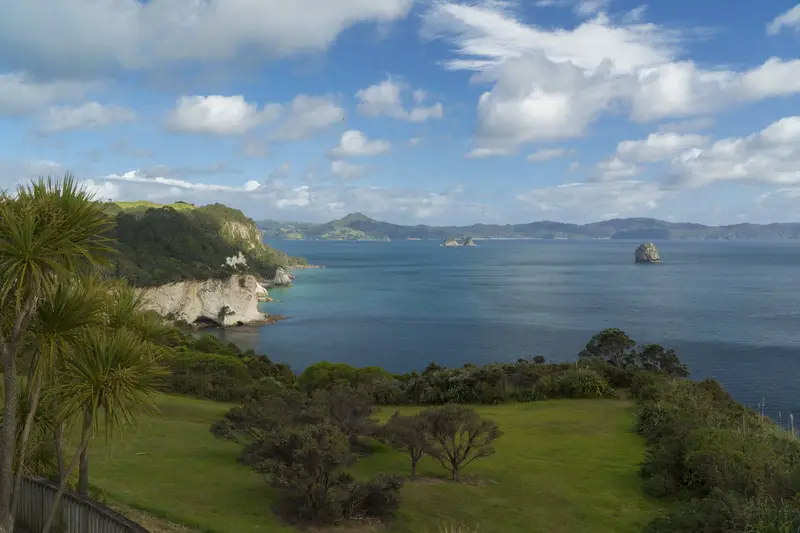 A good impression of a boat trip:
6. Te Tapuwae O Rongokako Marine Reserve
Located north of Gisborne, this marine reserve is accessible through a beautiful white sandy beach, lending to the ambiance of the entire experience. If you visit 2 – 3 hours before low tide, you'll be able to enjoy the variety of marine life much more. This spot is also great for surfing, or learning how to surf. We'd suggest this location if you want to combine snorkeling with other (water) activities. Some of the marine life includes crayfish, eagle rays, octopus and triple fins.
Here's what to expect:
The Climate In New Zealand
New Zealand consists of 2 "big islands", the Northern and the Southern. On both of the islands it's not uncommon to experience some rain, even though the southern island shows a little more precipitation. Rain is often temporary and can change into sunshine within hours. Can you snorkel in the rain? Well, sometimes you can. But it's always best to pick a dry moment.
North Island
The average maximum temperatures on this island fluctuate between 57°F and 75°F. From December until March, maximum temperatures can exceed 70°F. Between June and August this could drop below 60°F. Remember, these are the maximum temperatures. Minimum average temperatures are usually between 46°F and 63°F.
Rain can be expected throughout the year. May until August usually are the wettest months. November until January are considered to be the driest months, even though a decent amount of rain can still fall.
South Island
This island can be slightly cooler than the northern island. The average maximum temperatures range between 54°F in July and 70°F in January. Minimum average temperatures fluctuate between 45°F in July and 59°F in January.
Rainfall is quite similar to the northern island. Therefore, May until August usually bring the most amount of rain, whilst January and February seem to be the driest (even though it still does rain).
In case you're planning a trip, make sure to learn all the details about the climate in New Zealand from this website. They explain it all very detailed.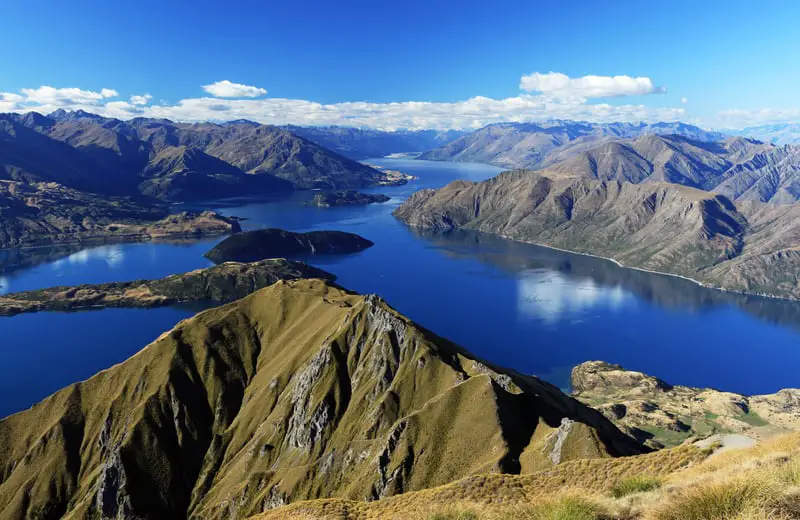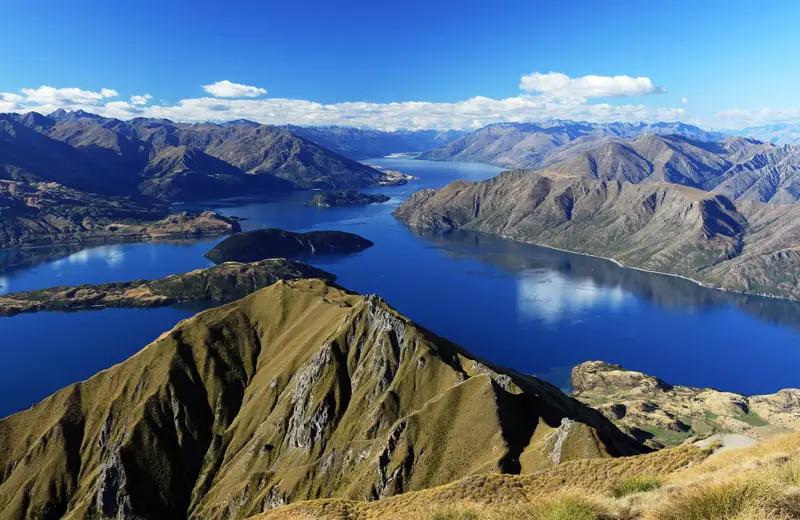 Final Thoughts
New Zealand offers a good amount of fantastic snorkel locations. Because of it's quite "stable" climate you can enjoy stingrays, snappers, dolphins and other marine life most of the year. It could get a little cold at times, especially in the south. Make sure to check the climate whenever you prepare your trip.
The marine reserves and a possible snorkel trail will allow you to have a lovely experience. Inform about excursions and possible guides. They know exactly where to go and could inform you about snorkel life vests or other gear. Using the right equipment can really make a big difference in how you experience the day. Sometimes it can be a good idea to wear snorkel fins for example.
If you ever make it to New Zealand, maybe you also want to visit Australia. If that's the case, consider to read our guide about snorkeling the great barrier reef. Even though it's famous among scuba divers, there are a lot of fantastic snorkel locations to be found as well. Another idea for people who visit Australia is snorkeling in Exmouth.
We hope you enjoy snorkeling in New Zealand! And hey, make sure to take some pictures. The scenery is beautiful!