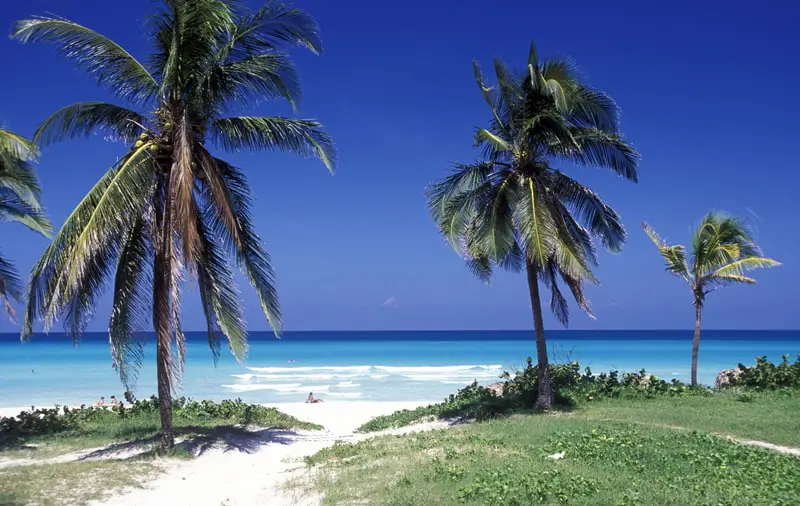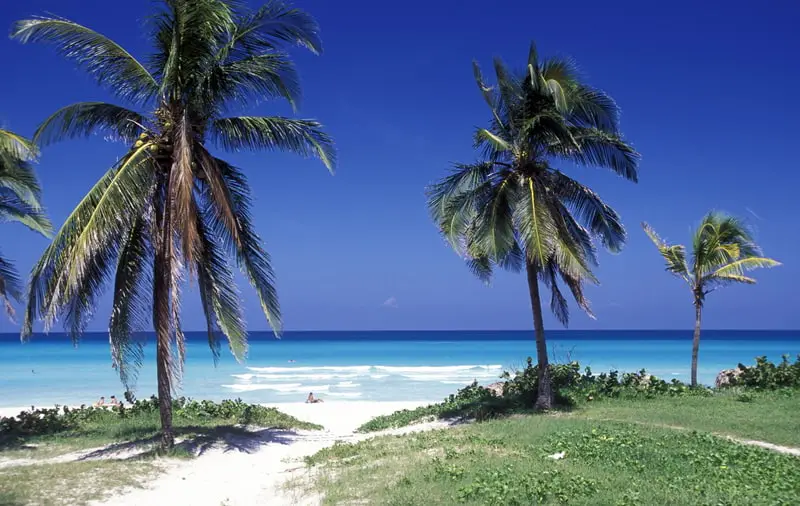 Varadero itself isn't the best place for snorkeling. You can snorkel directly off the beach, however, the marine life is extremely limited.
For good snorkeling you need to travel to either Coral Beach or Jibacoa Beach. They are both located toward the east. Coral Beach is your best bet and closest to Varadero, about half an hour by car. Jibacoa Beach is a little further towards the east, about an hour car drive.
Did you know: Varadero made it to the number 9 spot in our list of Best Snorkel Locations in the Caribbean.
About Varadero
Varadero is a resort town in the North of Cuba, about 90 miles East of Havana. It's also known as "Playa Azul" which translated means "Blue Beach". In 2019, TripAdvisor nominated Varadero beach as being one of the "best beaches" worldwide.
The above picture should give you a good reason why it's nickname is "Blue Beach". Blue skies, turquoise water, palm trees, you get the point.
Cuba is a country in the Northern Caribbean. Towards the northwest you'll find the Gulf of Mexico, famous for it's beaches in Cancun. South of the island there's the Caribbean Sea, which includes Jamaica for example. Towards the northwest you'll find the Atlantic Ocean. This is where the Bahama's are also located, famous for their Berry Islands like Coco Cay.
We were lucky enough to visit Cuba and to travel across the country. We ended our holiday in Varadero. Keep in mind that Varadero is not your "typical" Cuban town. The place is packed with resorts, many of which are all-inclusive. Many people visit it's beaches for a relaxing holiday and to get some rest. We personally ended our trip there in order to find some rest and to recharge for our busy jobs that were waiting back home.
Snorkeling Off The Beach
In a nutshell, snorkeling in Varadero itself is not fantastic. Yes, it's a lovely place to find some rest and to enjoy the magical scenery. Most resorts offer a good amount of entertainment and several water activities. Besides boat tours, kitesurfing and many more possibilities, you'll also find snorkel trips.
If it's your main goal to cool down and enjoy a few fish here and there, Varadero will do the trick. Don't expect a lot of fish! The ocean floor is sandy and you won't come across any coral. There's no reef to attract any marine life either.
For good snorkeling it's best to join a tour. Most resorts offer them to their guests or you can find some online like Varadiving for example. We'd say ask your resort and inquire about prices and what's included. If you don't have your own snorkel gear, inquire about that as well.
Best Snorkeling Near Varadero
1. Coral Beach
You can visit this beach yourself by renting a car for example. However, it's probably best to book a tour. These tours travel either by catamaran or jeep. Some people prefer to book a private excursion whilst others enjoy a day out with a group. If you feel like it, find more information on TripAdvisor like this thread for example.
Here's a video that gives you an impression of Coral Beach, which goes by the name "Playa Coral". It's about 10 minutes long since it includes the whole day trip. If you only want to watch the snorkeling part, skip to the 4 minute mark.
Information And Tips About Coral Beach
Protected Reef Program
As the video explains, this is a reserved snorkel area. You pay a fee of around 10 bucks which they use to protect the reef. More and more bays worldwide are becoming a part of the protected reef program. It's necessary in order to maintain a sparkling and healthy ecosystem. If you're interested, also read our discussion about snorkeling and the environment.
You'll come across a whole bunch of different fish species and a wide variety of coral. Cuba's underwater paradise is explained in more detail in this article. They are definitely doing a good job at keeping their coral reefs healthy. They're even considered to be one of the healthiest in the world!
Fire Coral
Watch out for fire coral, especially in shallow areas. Fire coral stings and causes skin irritation, all the way to a burning sensation. Some people prefer to use a rash guard to protect their bodies. A few combine that with water shoes or snorkel fins in order to protect their feet.
Transportation
Since the beach is a little "off road", it's probably wise to join a tour that includes transportation. It could happen that after 5 pm the taxi's are pretty much gone and you end up walking about a mile to the nearest town.
Some tours start in the morning and bring you back to Varadero at around 2 pm. This will give you enough time to settle at your resort, order dinner and watch the lovely sunset from the beach.
Combination With Saturno Cave
If you're up for some more fun, try to book one of the tours that combine Coral Beach with Saturno Cave. Make sure the guides provide the snorkel gear as the cave itself doesn't have any for you. If your tour doesn't provide them either, try to rent some equipment at a local snorkel shop.
Tip: In case you rent your snorkel gear, make sure you understand the pro's and con's of the popular full face snorkel masks.
The water is pretty warm but be prepared for a good amount of tourists. Even though some spots may be dark, there is some light coming into the cave for snorkeling. A lot of people choose to only swim here though., especially since the scenery is amazing enough.
Locations like these are very worth it to bring a camera. It makes you realize how beautiful our planet really is. We usually bring a waterproof GoPro for days like these. Feel free to read our guide about snorkeling with a GoPro if it interests you. We cover a lot of tips and tricks.
Here's a video of how the cave looks like. It only lasts for 1,5 minute and includes some underwater videos.
2. Jibacoa Beach
Jibacoa offers a lovely beach with a couple of nearby resorts. One reason to snorkel here would be it's impressive and extensive reefs. Besides that, they start right off the shore.
Jibacoa itself is not a very touristic place. It's entertainment and nightlife can not be compared with Varadero. For a day of snorkeling it's absolutely brilliant! We wouldn't recommend you to spend your entire holiday in this location.
There are two resorts right at the beach. If you plan to stay for the night, maybe it's worth to check them out. The resorts are called Villas Jibacoa and Memories Jibacoa. Keep in mind that Memories Resort only allows people from the age of 16 and up. Therefore, if you plan to snorkel with kids, try to find another place to stay.
Snorkeling is fantastic directly off the beach. There is no need to join a tour. The coral will absolutely impress you, together with a good amount of different fish species. Some of them like to hang out in the holes or tunnels of the reef.
Here's a 6 minute video that will give you a good impression of what to expect. The snorkeling starts at around 30 seconds. Definitely worth to watch until the end.
Information And Tips About Jibacoa Beach
Red Flag Days
It's not an exception for this beach to have so called "red flag days". These red flags indicate that there are strong waves present, a contra-indication for snorkeling. Some people drove an hour from Varadero to find out that snorkeling wasn't possible that day.
You could try to call one of the resorts to inquire about snorkeling that specific day. It could save you from disappointment. This thread on TripAdvisor explains more. Some people even spent 2 weeks at one of the resorts but were only allowed to snorkel twice the entire time. Keep that in mind.
Portuguese Men O' War
You probably heard of the Portuguese Men O' War. If not, this Wikipedia article provides a clear explanation. Their long tentacles can sting humans with extreme consequences, sometimes even death. Therefore, their presence also results in a red flag day.
Jellyfish
It's hard to predict jellyfish. Their presence can also be a reason to close the beach for snorkeling. Since it's hard to predict their presence, try to figure out what's happening on a certain day.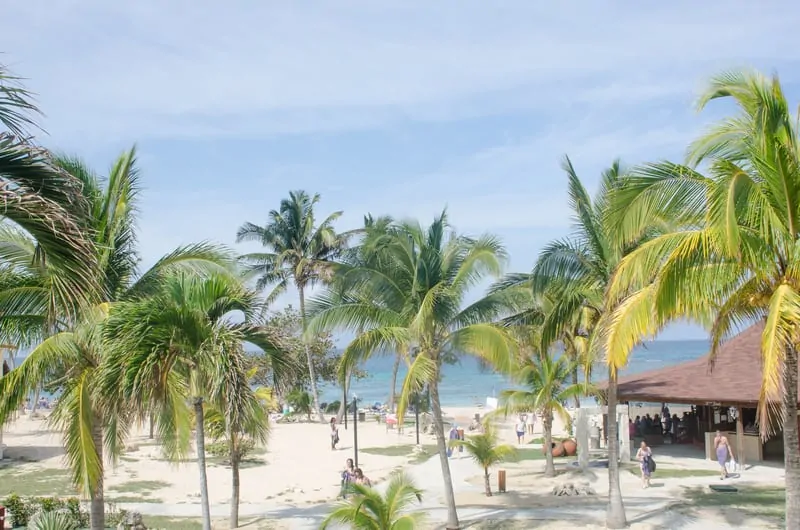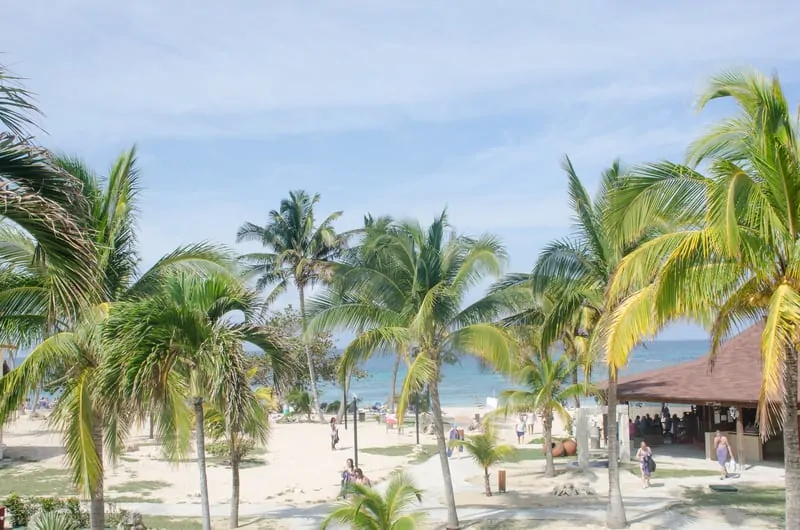 Climate In Varadero
If you don't want to snorkel in the rain, try to skip the rainy months. May until October has 2-3 times as much rain as the other months. Even though temperatures are a little higher during this time, there's not a huge difference throughout the year.
May until October could have a maximum temperature of 88 °F. From November until march the maximum temperature could hit 81 °F. Still pretty comfortable.
If you plan to snorkel in Varadero, try to understand the weather. Climates To Travel is a website we often use ourselves. Lot's of information and easy to understand graphs will most likely do the trick for you too. Their climate analysis for Varadero can be found here.
Facts And Tips About Cuba
Cigars
You probably guessed this one already. You can visit a cigar factory in the center of Havana, but there are a lot of private "farms" around the country that allow you to take a look inside. Besides all that, did you know that some of the World's most expensive cigars come from Cuba? It's one of their biggest export products.
Currency
Cubans use the Peso, also known as CUP. Tourists usually get the "new" convertible Peso, also known as CUC. Exchanging USD to CUC will cost you an additional 10% tax. Therefore, if you can, try to bring a different currency like the EURO of the Canadian Dollar for example.
Photography
Taking pictures of certain people or buildings can be illegal in Cuba. We ourselves enjoy bringing our GoPro almost anywhere we travel. However, do some research on what's accepted and what's not. For example, you're not allowed to take pictures of government buildings or military personnel. If you're in doubt, just ask someone for permission to take a picture.
Crime
Even though a 2019 OSAC report states that Cuba is known as a safe country to visit, there's always the risk of crime. We once were the victim of pickpockets. People are usually nice, but in our opinion you should be prepared. Never carry a lot of money with you. We usually only take what we need for the day. Try to find a safe in your hotel for passports and other valuable items. If you need to bring some important things with you to the beach, consider to get a waterproof bag or case. They allow you to take your belongings with you.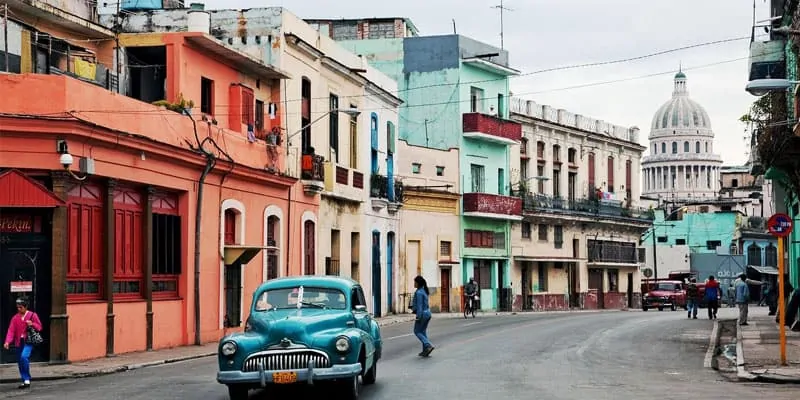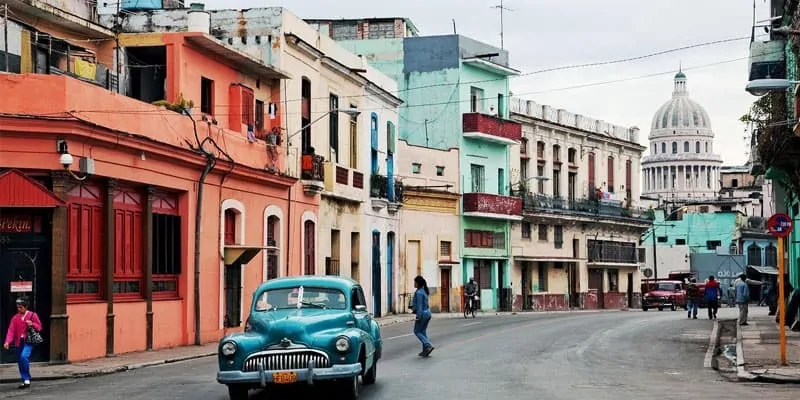 Final Thoughts
Varadero Beach offers you to snorkel, however, the marine life is very limited. Much better snorkeling can be found in nearby areas like Coral Beach and Jiabaco Beach. Lots of fish species can be found here, together with beautiful coral.
Weather conditions may result in red flags, making it impossible to snorkel. Besides that, understand the "rainy season" prior to booking your trip. Cuba has a lot to offer. Besides snorkeling you should be able to find some entertainment in many places.