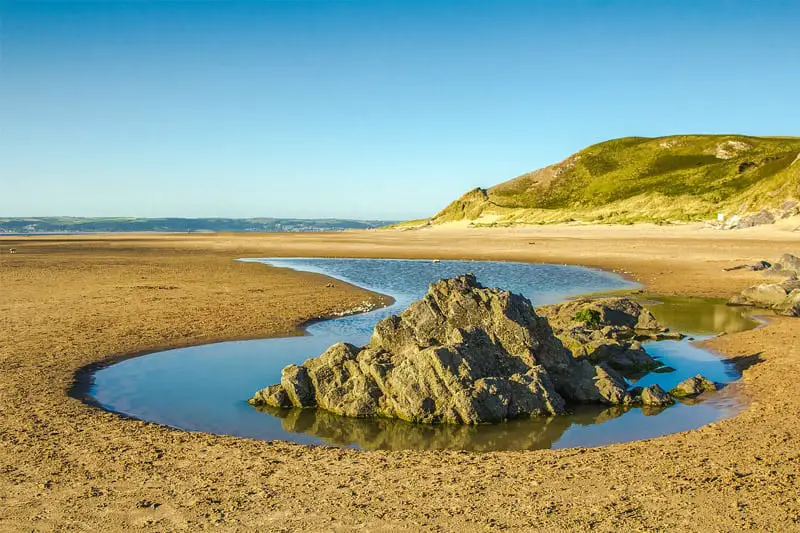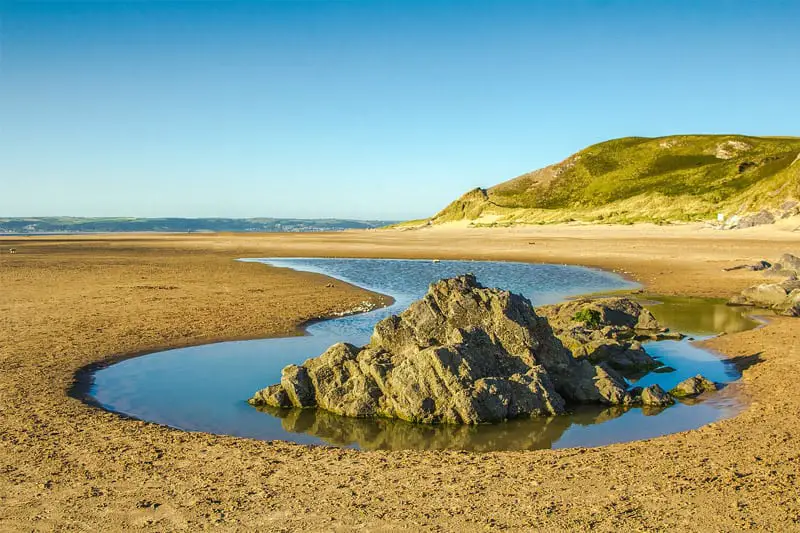 Snorkeling is snorkeling, so it doesn't matter when you go, right? Well, the answer to this question may surprise you because it does, in fact, matter when you get into the water to go snorkeling. Just like humans, aquatic life is not always doing the same thing morning, noon, and night. Since the surroundings affect what they do (and when), going out at the right time makes a big difference in what you'll see underwater. This includes the tides and what happens during both low and high tide.
It's good to know a little bit about tides before you decide to spend the day snorkeling.
What To Check Before Snorkeling
Before you decide to go snorkeling, it's good to take a look at the weather. Let's discover how different aspects of the weather will affect your snorkeling adventure.
The Wind
The wind affects the currents, and since fish don't prefer to swim against the current, it's best not to go snorkeling if it's too windy outside. When fish swim with the current, they are pretty much going to be out of sight and difficult to see. Some places, such as Hanauma Bay (Hawaii), tend to get windier throughout the day, so snorkeling in the morning is the smartest option in places like that.
The Rain
When it rains, it gets cloudy, which means natural sunlight can be blocked by the clouds, preventing you from seeing the marine life. Although you can go snorkeling when it rains, you simply won't see as much while you're under the water as you would when it's not raining. Rain and clouds, in other words, are no friends of snorkelers.
The Tides (And Why Low Tides Are Preferred)
When you think about the water, you need to consider two important areas: the position of the tide (low versus high) and the size of the waves coming into that particular section of the water. When it comes to tides, a lower tide is preferable to a high tide everytime. Why? Because when the tide is low, shallow pools tend to form, which gives you a better view at fish and corals. High tides usually make it difficult to see deep enough to view anything that's worth seeing.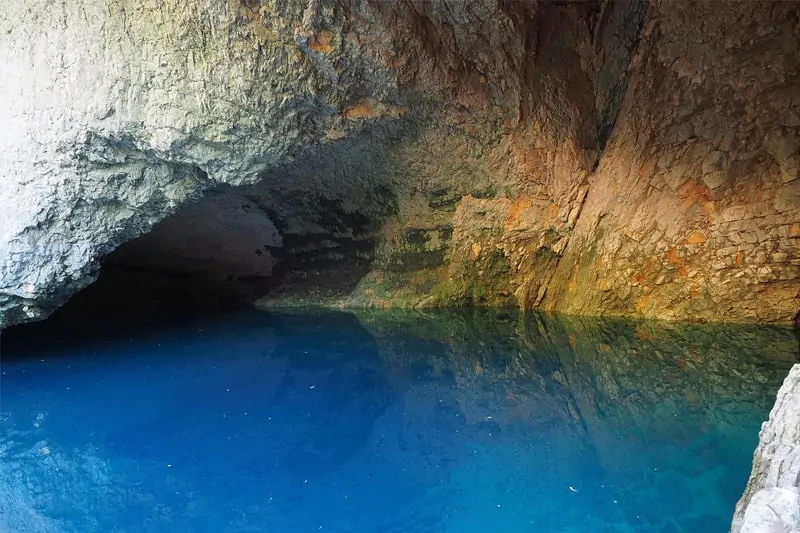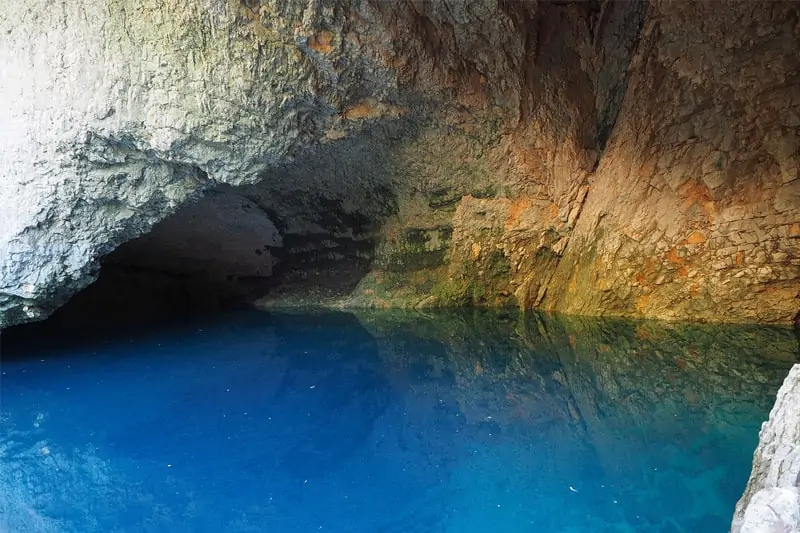 Tides And Waves
The Tides Can Affect The Waves
Since the tides can affect the waves in the water, it's good to keep in mind that large waves are generally not good for viewing underwater life. The actual movement of the water will disturb the creatures, causing them to be less still. This makes it more difficult to view them swimming around in their natural habitat. As a general rule, you'll want small waves to make the most of your snorkeling trip. Sometimes snorkeling in small bays is perfect because there aren't as many large waves as there are in other areas.
Variation In Tides
When it comes to tides, it's also good to remember that not all of them are alike. For instance, some places can have low tides in spring, yet each of those tides is different. If you look at the tide charts that you can get from local stores, keep in mind that they can be a little vague. They essentially give you the time for the high and low tides and little else. The same goes for some local weather forecasts. Sites such as Tide Forecast are a little more detailed, so you may want to research different tools.
Tide Tables
Don't worry, we won't bother you with an endless story about understanding and reading tides. Instead, here's a Wikihow article that does it all with easy to understand pictures. Let's just say this:
For any type of advanced snorkeling, you should look for a low tide of 1.3 ft (40cm) max. If it gets higher than that, you might not have enough shallow pools to make the most of your adventure. If you're a beginner you can double the amount to about 2.5 ft (80cm) max. In addition, find out if the tides are incoming or outgoing, because outgoing tides (let's say an hour before a max low) tend to work best for snorkelers. 
Not An Exact Science
It's good to note that tide forecasts are not an exact science, mainly because there are many different factors that influence the tides from one day to the next. A "real time" tide forecast, like the ones mentioned on Tide Forecast, can be much more beneficial to snorkelers. The rough guides you get in weather forecasts or fishing brochures could be limited. Since it's best to go snorkeling at low tides, you can easily use these devices to determine which time is best.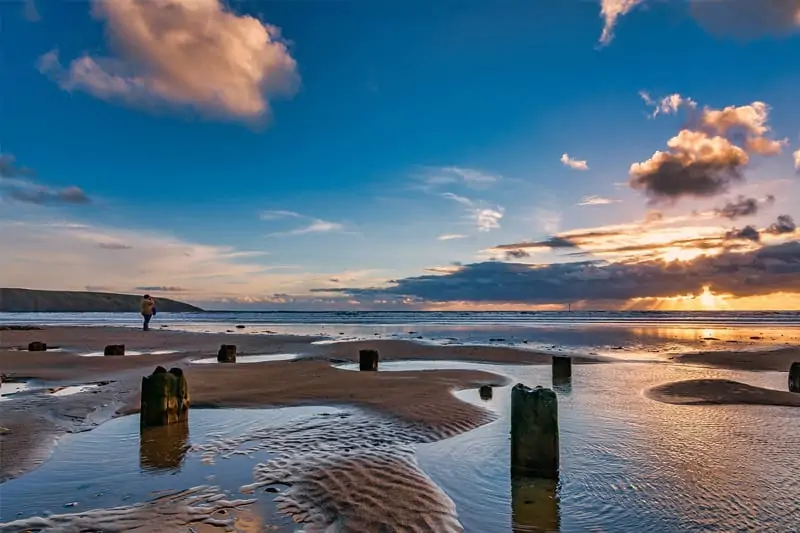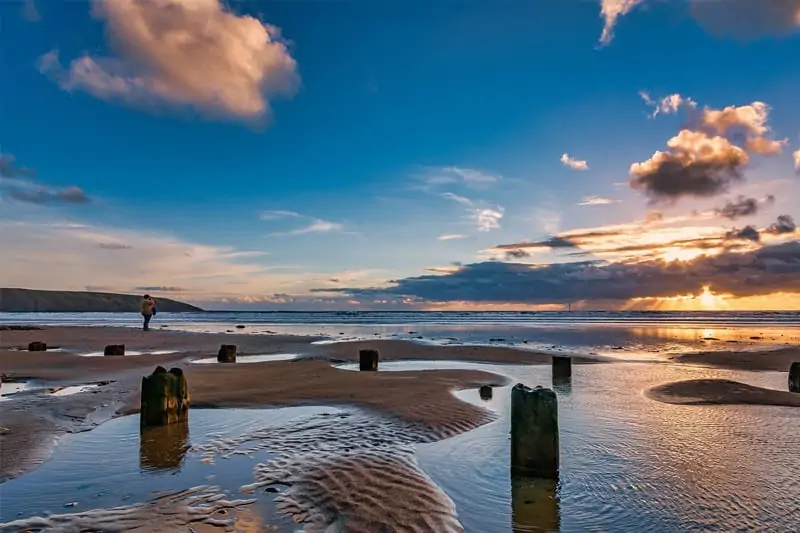 Other Important Snorkel Factors
Temperature And Time Of Year
Other things to pay attention to include the temperature and the time of year. Even the time of day matters. In most locations, snorkeling in the morning is best because the waters are calmer and the winds are fairly smooth and calm. Many experts believe that the ideal snorkeling conditions exist when you have a gentle westerly wind, warm water, and a low tide. Unfortunately this doesn't happen every day. But don't worry, because there are plenty of times when the tide is low and the water is calm and clear, so it shouldn't be difficult to find just the right time to go snorkeling.
Safety
Besides preferred low tides and minimal waves, we always have to think about safety. Obviously it's much safer to snorkel in calm weather conditions, especially in shallow water that you can exit whenever necessary. Low tides are more likely to offer these conditions. If you snorkel with kids, all focus goes towards them in order to make sure they're fine. A shallow and quiet pond where they can walk is a good start, as long as you keep an eye on them. Adult and experienced snorkelers can try deeper ponds or may even snorkel a shallow coastline.
Equipment
Good equipment makes the master. We're not saying that you should buy the most expensive gear out there, but a decent mask and snorkel often does the trick. If you make sure to use a quality and clean mask, your view will be much better. What's not to like about a calm pond at low tide, combined with great visibility? Some people prefer the full face snorkel masks, however, make sure you understand their pro's and con's (like we explain in our article). Furthermore, if the water is calm without disturbing waves, there's probably no need to get additional equipment like snorkel fins for example.
Final Thoughts
Snorkeling is best at low tide. Low tides often result in shallow pools, allowing you to have a close and clear view of the marine life.
Although the type of tide is important, other factors like wind, rain and currents play an important role as well. Just like the temperature and the time of the year. Fortunately, if you go snorkeling during the warm summer months (which most people do), chances are you'll find some comfortable circumstances.
Make sure to always stay safe. Never snorkel alone and keep an eye on one another. Some people prefer to wear a snorkel vest to save some energy. In the end it's important to never snorkel when the water is not calm.
Decent snorkel gear can enhance your experience, which makes shallow pools way more interesting. If you don't have any gear, you can think about buying or renting your snorkel equipment. Ask a local lifeguard about low tides and he or she will probably help you out.