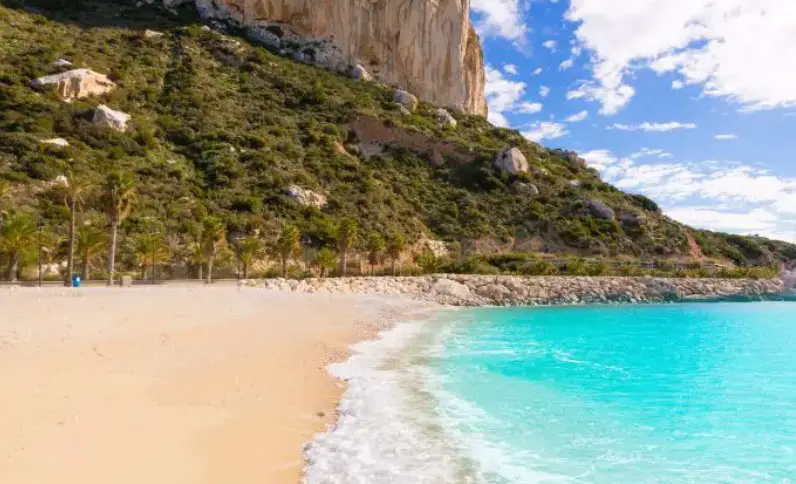 This article is part of our guide for snorkeling in Spain.
About halfway along the eastern coast of Spain, Cala El Racó is a small beach in Calpe (in the province of Alicante). Calpe is a popular town to visit and known for its "Peñón de Ifach", a huge limestone outcrop emerging from the sea. Within this rocky shoreline there's a little snorkel gem called Cala El Racó, a pebbly beach with various fish species in shallow water.
The Beach
Like we said, this is a pebbly beach so bring either flip flops or a pair of water shoes. Even though the harbor and various restaurants are just around the corner, Cala El Racó usually isn't that crowded. Of course, you'll find a good amount of sunbathing tourists who set up camp with beach umbrellas. We're just surprised by the fact that there's usually enough space left.
With that being said, it's still a good idea to arrive on time because the parking lots can fill up quickly in summertime. The cove is bordered by rock formations towards Peñón de Ifac and a dyke towards the harbor. As long as you catch a calm sunny day, the water is both calm and crystal clear. You can sometimes even see the marine life without putting on your snorkel gear.
During high season there's often a lifeguard on duty. Make sure to check about that. A beach bar and restrooms are also available, even though a walk along Calpe's promenade provides you with way more dining and drinking options.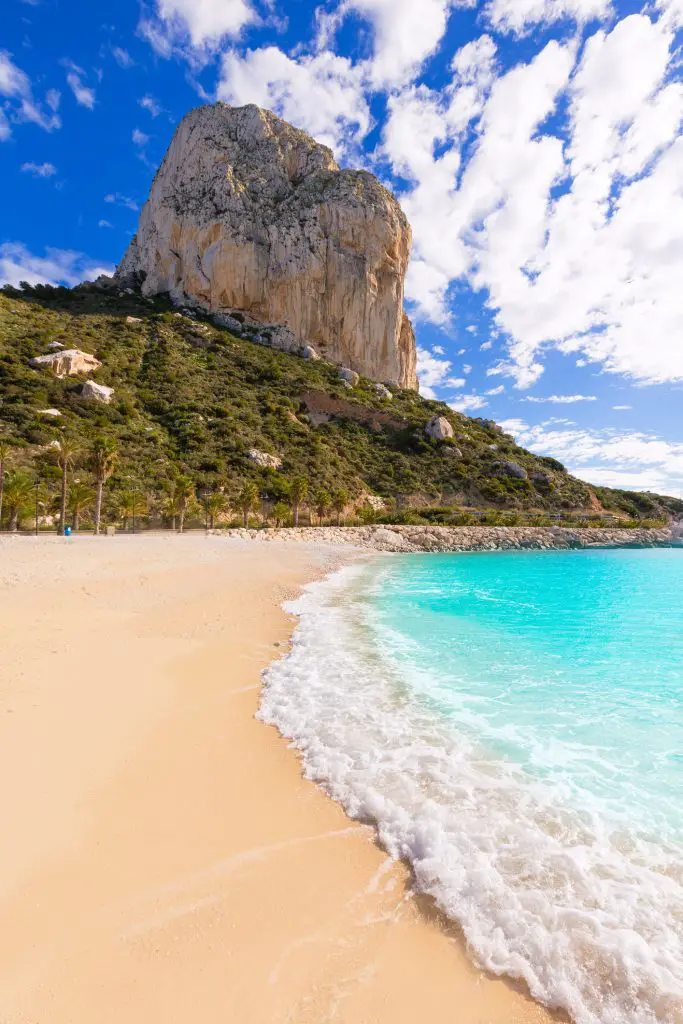 Snorkeling
In a nutshell, snorkeling in Cala El Racó is all about observing hundreds of fish in shallow water. The rocky areas right next to the beach is where most of the marine life prefers to hide. In other words, you definitely don't need to swim out far.
Once you enter the water you'll be floating above a rocky ocean floor. Make sure to either wear water shoes or snorkel fins. Bigger rock formations emerge in some areas so watch your surroundings. After 1 or 2 minutes you'll reach some shallow areas of a few feet in depth. If you catch a calm sunny day, the transparency of the water is incredible. You don't need to dive down in order to observe various big schools of fish.
If you pay close attention to the ocean floor, chances are you'll spot a small octopus. On the other hand, there might also be a few jellyfish around, so watch your surroundings. You need to stay within the cove in shallow water but that's already worth it.
Final Thoughts and Tips
Cala El Racó is a unique snorkel spot because you're able to observe hundreds of fish near a busy town. The harbor and Calpe's "city life" are just around the corner, however, you're still able to comfortably snorkel in clear shallow water. Once you're done you can easily head out to the city for a tasty meal or drink.
Since the beach itself is quite open, shady areas are limited. Make sure to bring a beach umbrella and other UV protection. Even though some areas are more sandy than other, don't forget that this is a pebbly beach so bring sufficient beach towels.
Cala El Racó is also popular among scuba divers. You'll find various diving companies in case that's what you're after. If you're not a fan of fish, try to hike one of the nearby trails.