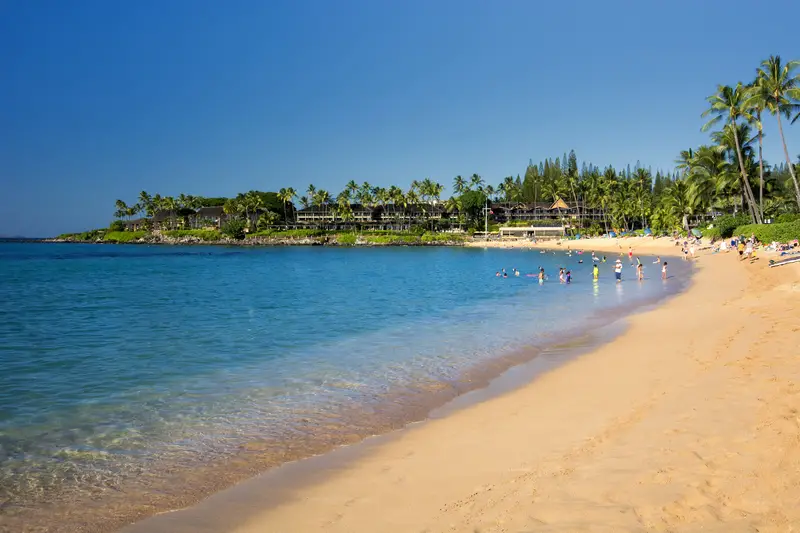 This article is part of our Top 7 snorkel spots in Maui, Hawaii.
Napili Bay is a little semi-protected cove on the northwestern coast of the Hawaiian island Maui. In our opinion, this is a breathtaking little beach where golden sand and green palm trees perfectly blend in with its romantic condos. Whether you stay for the day or longer, snorkeling is very decent with 2 reefs to explore. Families, beginners and advanced snorkelers should all be able to enjoy the day.
The Beach
The beach at Napili Bay is almost "perfection" when you consider its soft golden sand, blue water and nearby coral reefs. Even better, this little "resort town" isn't as crowded as some of its lookalikes elsewhere on the island.
We like to "separate" the beach into a northern and southern section (even though you can snorkel and swim along the entire shore). The northern part of the beach is usually calm with a number of fish species to observe. This is where the Sea House Restaurant is situated.
The southern part of the beach can be a little wilder but includes sea turtles and more (healthier) coral. This is where The Gazebo restaurant is located. In our opinion, snorkeling is best in this southern part of the bay if green sea turtles are your priority.
If you're not staying at one of the resorts, parking can be a challenge. Try to arrive on time (like between 9 and 10 am) to increase your chances of finding a spot. If everything is taken, drive towards the north because that's where roadside parking is usually possible.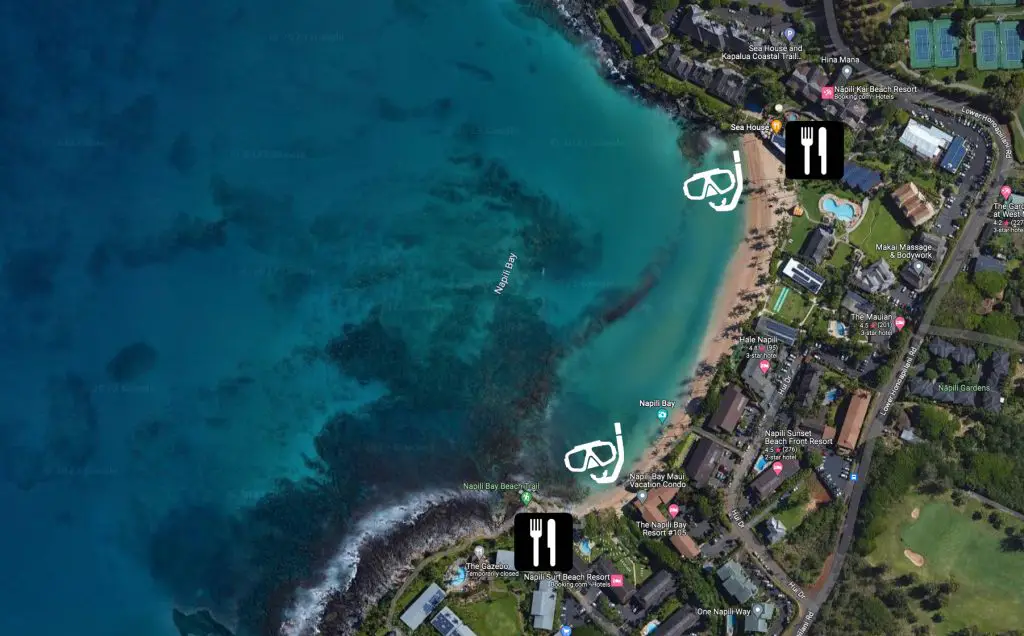 The Reefs
Like many other snorkel spots on Maui, the beach offers 2 reefs to explore: A northern one (to your right) and a southern one (to your left). A very pretty path between the beach and the palm trees makes it easy to visit them both (which is what most snorkelers do anyway).
The northern tip of the beach is usually very calm, especially in the morning. As you can see from our map, the reef is situated close to the shore and creates a little cove so to speak. Besides calm water, this part of the beach is quite shallow as well. Visibility is very decent which makes snorkeling a real pleasure in this northern spot. Especially beginners should be able to experience the wonders of our marine life.
The southern tip of the beach is a little more exposed to waves and currents, depending on the day of course. The reef is bigger and rock formations find their way all towards the shore. However, green sea turtles love these rocks because they provide both shelter and food. A bigger variety of fish species can be observed in this southern cove and there's a little coral too (even though this is not a coral paradise).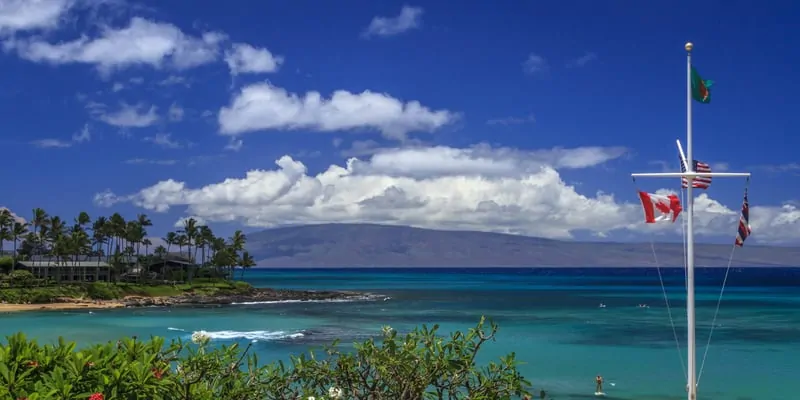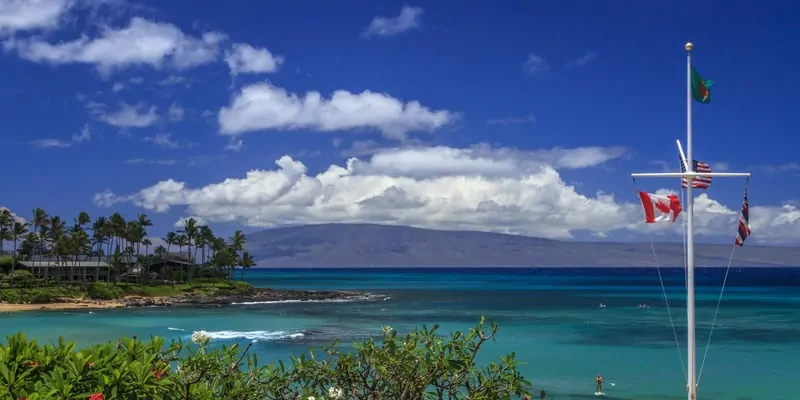 Snorkeling
Entering the water & Where to snorkel
It's pretty obvious that this long white sandy beach provides an easy water entrance, even though rocks partially cover the beach towards the northern and southern reefs. Keep in mind that even though the water is relatively shallow, there's often a sudden increase in depth as soon as you snorkel out. Simply swim towards the shallow rocky edges but make sure to keep your distance. Furthermore, avoid to snorkel above the extremely shallow parts of the reef since various types of sea urchins can be anywhere.
Visibility
Underwater visibility is generally quite good. Depending on weather conditions, the water might be a little blurry right next to the shore. Sand particles easily mix with shallow water but once you go further out that's not really an issue anymore. In other words, visibility gets better once you start your exploration along the reefs. The northern cove is a little calmer which means that visibility in that spot is usually slightly better. But of course, if weather conditions are calm you probably want to observe the sea turtles at the southern tip of the bay.
Marine Life
As we mentioned before, the marine life is quite diverse with a good amount of typical Hawaiian reef fish to observe. The southern reef attracts more fish species than its northern twin. Besides Hawaiian green sea turtles, common fish species within Napili Bay include butterflyfish, moorish idol, triggerfish, parrotfish, wrasse and tang. If you're lucky you might even spot an octopus hiding between rock formations on the ocean floor. Corals are limited and should not be your main attraction.
Final Thoughts
Napili Bay is all about enjoying a very pretty golden beach with nearby restaurants and even condos. Snorkeling is very decent along the northern and southern reefs. The water is usually quite calm, even though weather conditions could prohibit snorkeling (so always check about that up front). Stay in shallow water close to the shore and near the reefs and you'll be able to observe a good amount of fish species. Green sea turtles are pretty easy to spot at the southern tip of the beach.
Helpful information about facilities and directions can be found here.