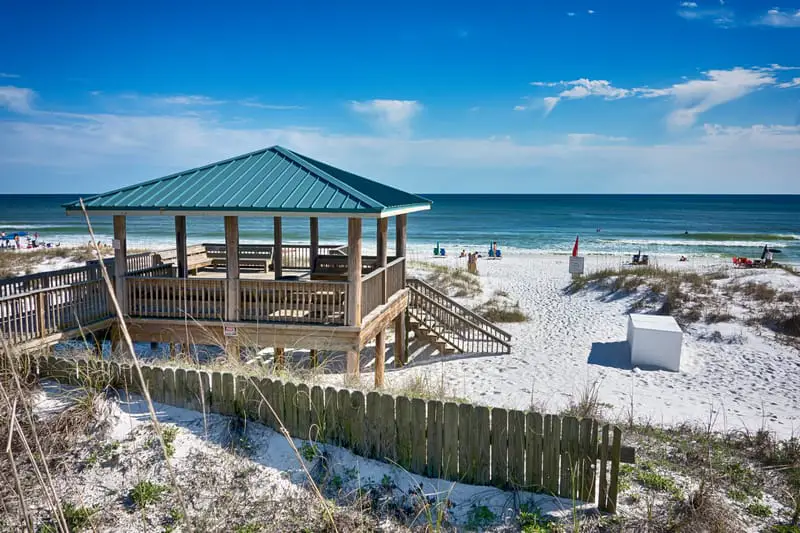 Destin is located in northwest Florida, just west of Panama City Beach. It is known as "the world's luckiest fishing village" and popular for it's "Gulf Of Mexico beaches". It also offers some of the best snorkeling in all of Florida. You will enjoy incredible views of clear blue-green water and white sandy beaches, as well as a diverse population of underwater marine life.
There are a good amount of excursions available in Destin, but you can just as well create your own little adventure. The underwater visibility is great and can be up to eighty feet, depending on the tides and the weather.
Other popular snorkel destinations in Florida are Key West and Key Largo.
Consider A Boat Tour
Your first option would be to book a boat tour. Flipper's Adventures is one the of many companies that offers a variety of snorkel trips. If however snorkeling is not your cup of tea, or let's say not every family member feels the urge to explore the ocean, they offer a whole lot of combined activities as well. Just to make sure everybody is happy.
One of their boat trips includes 2 stops for snorkeling, combined with a whole lot of dolphin watching. It takes about 2,5 hours in total. You can also opt for the harbor tour, the sunset cruise or even parasailing. Furtherore it's possible to arrange your own excursion with them according to your wishes. It doesn't matter if you're a couple, a whole family, or even a bigger group of people.
Pelican Adventures is another boat touring company to maybe check out. Besides snorkeling they also offer deep sea fishing, parasailing, a party fishing boat and sword fishing.
Tip: In case you travel with kids, make sure to read our "Giant Guide For Snorkeling With Kids".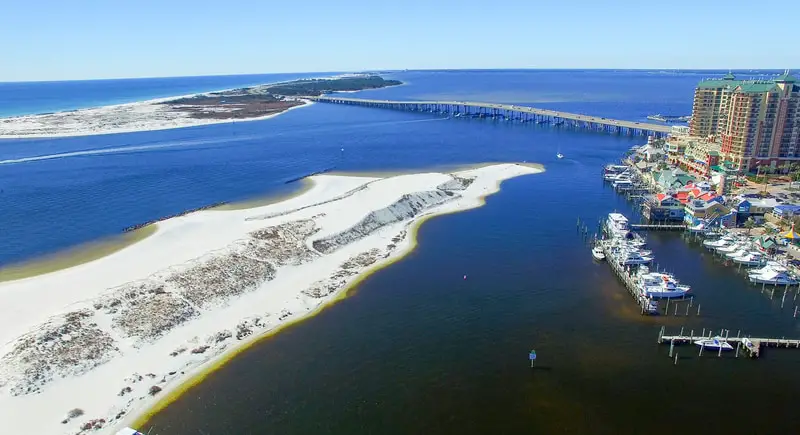 Henderson Beach State Park
This incredible state park features more than 6,000 feet of natural scenic shore. It borders the emerald green waters of Florida's Emerald Coast. Before tourists even reach the water, there is so much to see. There is a spot for picnicking, there are trails for hiking, and much more. The 30-foot high sand dunes and the warm ocean water will make this a day to never forget. In addition, there are campsites with bathrooms.
There is a mile of pristine beach, ideal for snorkeling. Loggerhead sea turtles nest here and swim around during the summer months. This is an amazing place to snorkel, paddle, or even celebrate your wedding day.
If you want to learn more, we suggest heading over to the Florida State Parks website. They tell you all about the possible activities and amenities, together with some pictures for a good impression.
Tip: If you want to take some lovely pictures of sea turtles, this beach and ocean could do the trick. Feel free to read our guide about snorkeling with a GoPro. Lots of tricks and tips can be found there.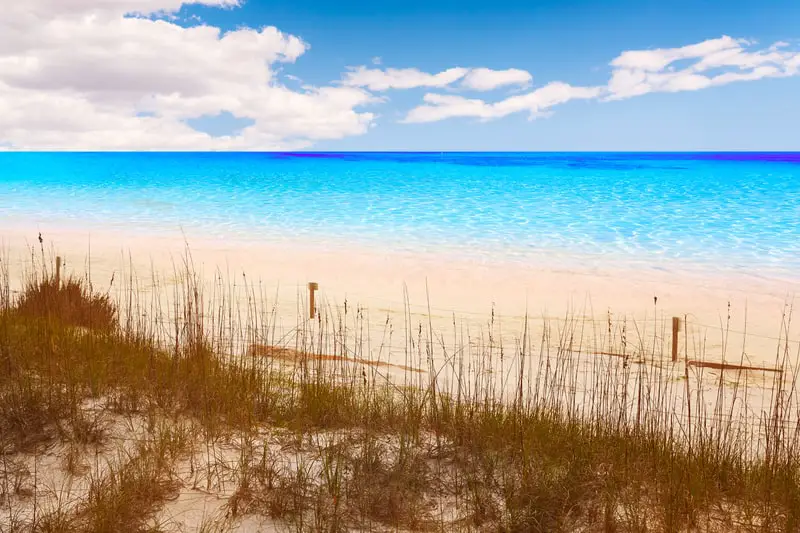 Norriego Point
This little peninsula of soft white sand is just east of Destin Harbor. There are protected jetties that make the area calm for snorkeling. You can snorkel off the beach directly. What's unique about this spot, is the fact that it's not directly on the Gulf of Mexico. It lies between the Destin harbor and the East Pass. More info can be found here.
East Pass Jetties (TIP!)
The Jetties are extremely popular amongst snorkelers. They are located in Destin's East Pass, near HarborWalk Village and the Destin Bridge. Check out Google Maps if you're interested in the exact location. The Jetties are actually a man-made rocky wall. Because they're partially submerged, a reef with incredible sea life was the result after a few decades.
The marine life is wonderful here, and snorkelers can expect to see redfish, puffer fish, flounder, wrasse, sheepshead, small snapper, grouper, and barracuda. In addition, there are many invertebrates, including hermit crabs, blue crabs, and octopus.
Make sure to watch the video below this picture in order to get a good impression of the Jetties.
A Short Video About East Pass Jetty Snorkeling
Tip: Get A Pontoon Boat
You can actually rent a pontoon boat in order to visit and explore the Jetties even more. You're definitely not the only one. Combine your boat trip with a visit to Crab island for example and make a whole day out of it. Make sure to understand all of the safety rules, like the flag system, and never drink when you drive.
Crab Island
Crab Island is a sandbar, and it is a very popular place for tourists to go. In the 1960s, it was a crab shaped island, but now it is a sandbar. The water ranges from one to four feet, and people love to anchor their boats here. The only way to get there is by boat, unless you are a strong paddle boarder or kayaker. 
Once you are there, you can snorkel around the boat. Remember, it's not a "real" island. It is also a popular place to watch the dolphins. This may not be the best place to snorkel in Destin because sometimes the place gets crowded. However, like we said, you may want to combine it on your Pontoon boat adventure.
More information can be read on Destin Vacation Boat Rentals.
Destin Bridge
In case you already did a little research, you may have noticed the Destin bridge. It offers some amazing marine life, however, watch out for boat traffic. Some people say that snorkeling under the last three pilings is possible, but still, make sure to ask for the advise of a local snorkeler or expert on this subject. If you decide to give it a go, make sure to use a diver's flag and a safety observer above the water. Whenever a boat comes your way, you and everyone else needs to get away as quickly as possible. So, is it fun? Probably, but you always need to be on the watch. I'd say, just skip this location, especially if it' your first time and you're a little scared to snorkel.
Marine Life in Destin
There is a variety of marine life in the waters around Destin. Tourists can take out a boat to see dolphins playing in the harbor. When snorkeling, you will find coral, sponges, lobster, tropical fish, stingrays, man-o-war, jellyfish, sea turtles, manatee, and even a few sharks. 
In addition, tour companies say that you may run into yellow tang, wrasse, goby fish, tang, shad, starfish, queen angelfish, puffer fish, and damselfish.
Tip: In case you join one of the tours, you will notice that some of them provide all the necessary gear. Stay safe and read our review about full face snorkel masks first. Another article we'd suggest is snorkeling and seasickness. Yes, it happens regularly and could ruin your day.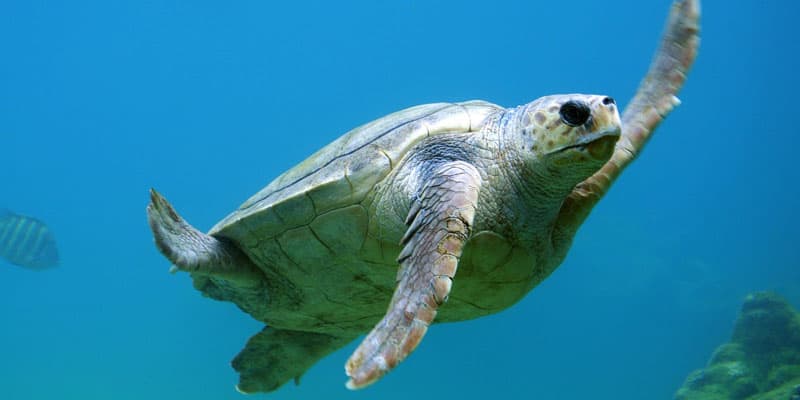 Other Wildlife In Destin
In addition to snorkeling, there is more wildlife to see. Taking a break or having a day off, can still be one big adventure. You can visit the butterflies at Edens Garden for example. This is their website.
The Okaloosa Island Pier is a great spot for watching the sea turtles. You might catch a glimpse of other creatures such as rays, sharks, herons, and many different fish. Finally, Henderson Beach State Park has many different types of wildlife to see, including bird species, reptile species, rabbits, bobcats, gopher tortoises, and more. 
Gulfarium Marine Adventure Park
The Gulfarium offers visitors the opportunity to have hands on encounters with wildlife. Their programs include reptiles, fish, mammals and birds. They also promote marine habitats. One huge attraction is snorkeling with rays and sharks. Another fun thing to do is swimming with dolphins.
In addition, the Gulfarium has turtles, penguins, seals, sea lions, and many other species for travelers to see. This is a great place for family adventures. Read more on their website.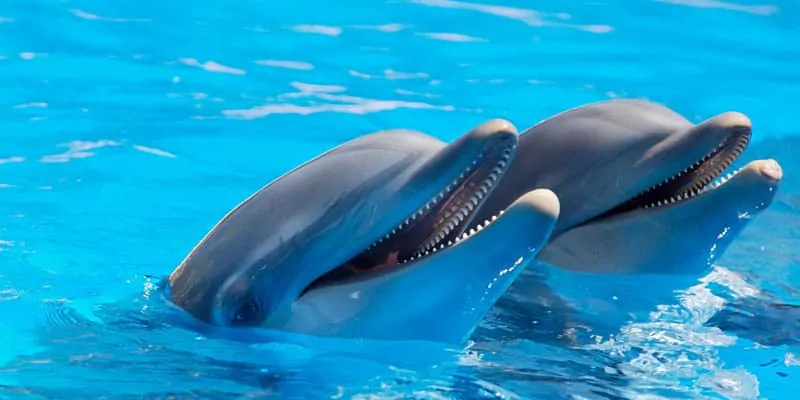 Snorkeling and Shelling in Destin
Another fun way to double up on activities is to do the Snorkeling and Shelling Excursion. Enjoy an afternoon of snorkeling and shelling with the whole family. Some of these excursions even take you to feed the fish and watch the dolphins as the sun sets over the harbor.
Why Snorkel in Destin? 
One of the best things about Destin, is that people of all ages can enjoy this destination for snorkeling and more. It has beautiful beaches and emerald green water, and there is plenty to do while you're there. Your vacation can be whatever you want it to be, from a romantic getaway to a family vacation.
Snorkeling is an incredible experience because the waters are clear and the visibility is great. Even if you are experienced and decide to snorkel in the rain. The amazing thing is that you can see into the water from above if you don't want to go in. You can see dolphins, manatee, sharks, and more. If you want, you can even snorkel with tropical fish, rays, and sea turtles. There is plenty to keep you entertained.
Many snorkelers enjoy the fact that dolphins often come to visit while they are out exploring. In addition, snorkelers can find all kinds of sea glass, sea urchins, crabs, and other critters along the ocean floor.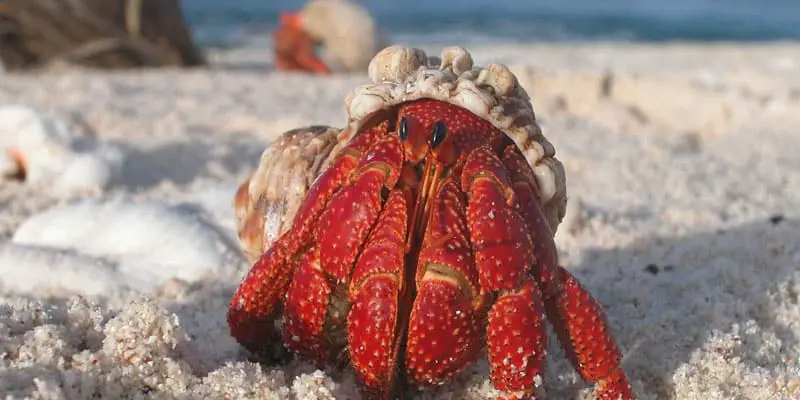 There are plenty of places to go snorkeling, however, consider joining a tour. The guides know the best locations, the best timing, and how to stay safe. In addition, you get to chill on a boat or even a catamaran.
If you want to combine your trip with camping, you should definitely go to the Henderson Beach State Park. They have places to camp, bathrooms, and so much more. There are birds to see, as well as a whole range of other wildlife. Besides that, you can snorkel directly off the beach.
Another fantastic day trip is the Gulfarium. You can snorkel with stingrays and sharks, or even swim with the dolphins. They strive to educate visitors about the wildlife, and there is much to learn.
Destin is one of the jewels of Florida. So make sure to enjoy it to it's fullest!