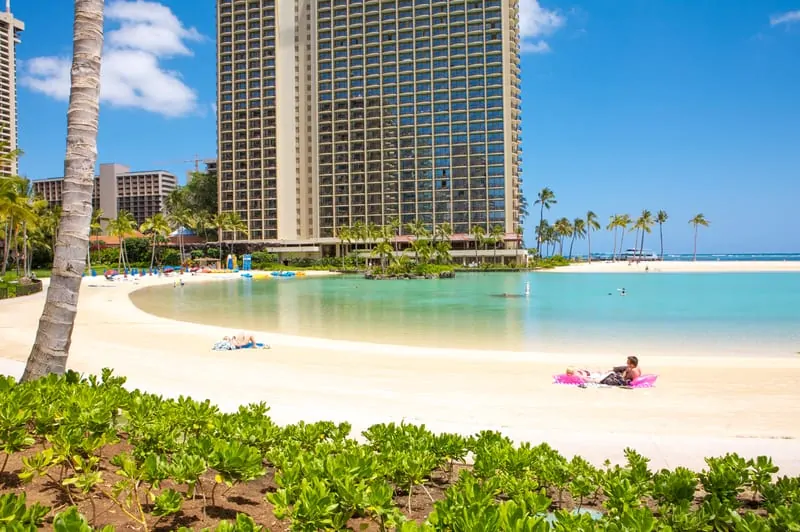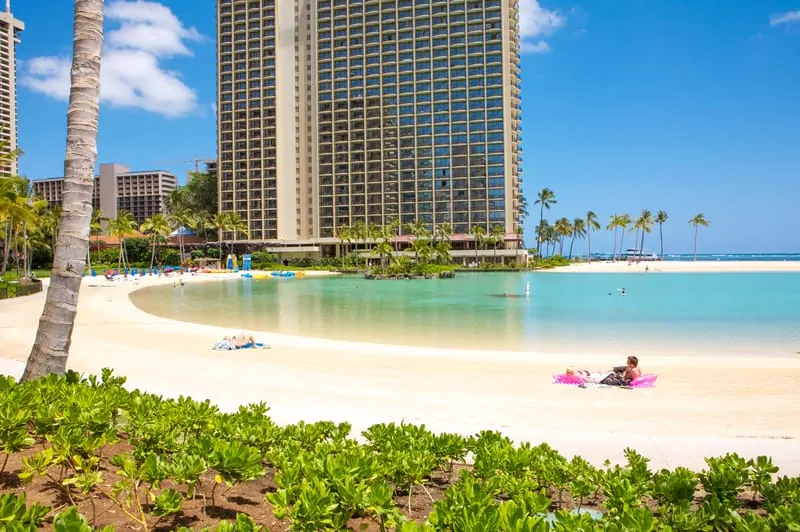 This article is part of our guide for snorkeling on Oahu.
Hawaii offers a lot of great snorkel locations. We covered a few of the islands in the past, like Kauai or Maui for example. In this article we tell you everything about Waikiki. First we discuss the best snorkel beaches, after that a whole lot of tips for visitors, and finally some excursions to consider.
If you're interested in the marine life, here's our list of the most common Hawaiian reef fish.
About Waikiki
The island state Hawaii in the Pacific Ocean counts 8 main islands. One of them is called Oahu. On the southern shore you will find Waikiki, also known as Waikiki Beach. It's a neighborhood of Hawaii's capital city Honolulu.
Waikiki Beach consists of 6 connected "smaller" beaches, which all together make up for 2 miles of snorkel entertainment. In this article we will go through these beaches separately so you easily know what to expect.
Compared to some other snorkel locations on the island, Waikiki can be crowded from time to time. Besides enjoying the beach, there's a whole lot of entertainment and nightlife going on. If you want to combine snorkeling with wining and dining, Waikiki won't disappoint you.
Our Top 5 Waikiki Snorkel Beaches
In this list we go from the north to the south of Waikiki's shore. They all have their charms, however, here's a little spoiler: The southern beach (Queens Beach) offers the best marine life if that's your main priority.
1. Kahanamoku Beach
The most northern part of Waikiki Beach is called Kahanamoku. This is where you find the "Hilton Hawaiian Village Resort", amongst a whole lot of other hotels. The harbor is just to the north. You'll also find a pier that takes you on different excursions.
This beach is the widest of all Waikiki. You can snorkel directly off the beach or, if you prefer, in the protected adjacent lagoon. This lagoon could be great to practice snorkeling with kids.
The ocean is shallow for quite a distance, however, pay attention to the sometimes rocky bottom. Snorkeling is pretty decent. Corals are further offshore, and so are the more interesting fish species.
If you're lucky you could spot a sea turtle. Most likely you'll be observing goatfish, butterflyfish, moorish idol, and a whole bunch of smaller species. If you stay close to the beach things are definitely not as interesting, but still very enjoyable. Just make sure you stay safe and to always be able to swim back.
2. Fort DeRussy Beach
South of Kahanamoku you will find Fort DeRussy Beach. Since these beaches are next to each other, the marine life is pretty much the same. The beach is absolutely beautiful and a little more quiet than the upper north.
Besides the fact that it's less crowded, one of the reasons to visit this beach are it's shady green gardens. You can relax in the grass below a palm tree and dream away. For the more active people there's a volleybal and tennis court. For a family moment you could consider one of the many picknick tables.
People that went snorkeling in this area say there's a reasonable chance of meeting a sea turtle, also known as "Honu" in Hawaii. If you come across one, always make sure to leave them alone and to keep a little distance. They are a lovely sight and keep me entertained over and over again.
Here's a video of the area. It's a little long, but if you just watch the first minute or so you should get a clear impression of what to expect. Make sure to understand the beach signs since there's probably no lifeguard on duty.
3. Kuhio Beach
Located somewhere in the middle of the shoreline, Kuhio Beach is famous amongst locals. The beach is partially surrounded by concrete walls, which allows kids to practice their snorkeling skills before trying the "real" ocean.
Next to this protected area you can also snorkel directly off the shore. Since the water can be wild, make sure to choose a calm day. Especially for families this "park" could do the trick. Just make sure your kids don't walk on the slippery "algae" walls.
The beach is less wide, but more quiet than the north. Since it's located quite centrally in Waikiki, there are a whole lot of restaurants and bars nearby. So again, maybe it's worth a consideration if you bring the whole family.
The amount of fish can be disappointing. However, the rocky bottom does attract a number of fish species. The marine life towards the south is much better, which we'll get to in just a second.
4. Queens Beach (Tip)
Continuing on our path towards the south of Waikiki, we soon find Queens Beach. It's located close to the Honolulu Zoo and within the so called "Waikiki Marine Life Conservation District".
Within this district, it's prohibited to take anything from the sea. This means that fishing is not allowed, nor is taking anything when snorkeling. Since there is no human interference, reefs are generally much healthier and include a whole lot of invertebrates. Since many fish species feed of those little creatures, more sea life is attracted to the area.
Marine Life In Queens Beach
Within all of Waikiki, this is definitely the best spot to snorkel. You could see triggerfish, eel, bonefish, yellowfin goatfish, trumpetfish, surgeonfish, barracuda, unicorn fish, wrasse, yellow tang, convict tang, butterflyfish, parrotfish, puffer fish and many more. Who knows you'll even come across some bluefin trevally. Some corals are present too, but most of the ocean bottom is rocky.
If you ever try snorkeling from this beach, please remember the following. When you enter the water it might be a little turbid. The waves pick up some sand from the ocean floor, which is especially disturbing in these shallow waters. However, once you surpassed that area, you'll be surprised by the exciting marine life.
Here's a video of snorkeling in Queens Beach. Like we said, give it a short moment for the water to become clear. It's a nice impression of what to expect.
5. Sans Souci Beach
We finish our Top 5 with Sans Souci Beach, all the way in the south of Waikiki. It's located close to the Aquarium and the Natatorium War Memorial.
The snorkeling is pretty similar to Queens Beach. The difference is that the ocean floor contains more sand. In other words, there are less rocks and therefore just a little less fish. The big advantage is that sandy shores allow easy access to the water. Especially if you bring kids.
Just like Queens Beach, the water can be blurry as soon as you start snorkeling. It all depends on the weather conditions. Obviously snorkeling is never a good idea when currents are strong, so on a quiet sunny day you should be just fine.
To your left there's a noticeable reef. That's where most of the fish hang out. If you get the chance, and if currents are low, maybe you'll spot some nice corals or colorful schools of fish. Hang out in one of the beach bars and your day should be just great.
Even though the video below is a little blurry, it's a good impression of the ocean and it's marine life. Besides, there aren't many snorkel videos from this location. Maybe we need to change that sooner or later, whenever we get there.
Waikiki Climate
Tropical snorkel locations usually have a summer and a winter season. In Waikiki the summer lasts from May until October and winter from November until April. If you visit in summer, the average day temperature should be around 85° F. In winter this could drop a little, often to around 78° F.
Depending on the beach, and depending on your snorkel expectations, understanding the tides can make a big difference. Some experienced snorkelers say that they prefer to snorkel during the high tide. Especially in the morning when beaches are still quiet. You can check the tides on this website.
Another thing to be aware of is that summer months in Waikiki can get extremely hot. The summer is also known as the "dry season", and the winter as the "rainy season". Even though the word "rain" can be a little misleading, especially since wintertime is usually lovely, the summer can get hot.
If you can't stand the heat, and if you need a few hours of cooling rain, maybe the rainy season suits you better. It could be less crowded as well. Everything you need to know about temperatures and rain in Waikiki can be found here.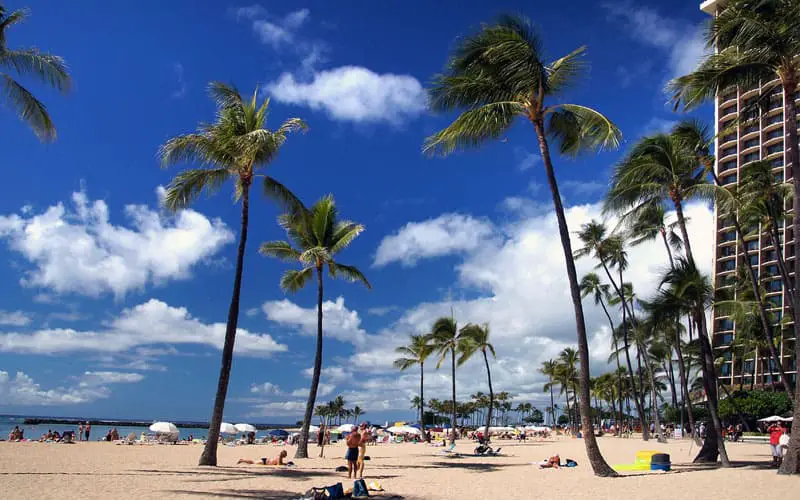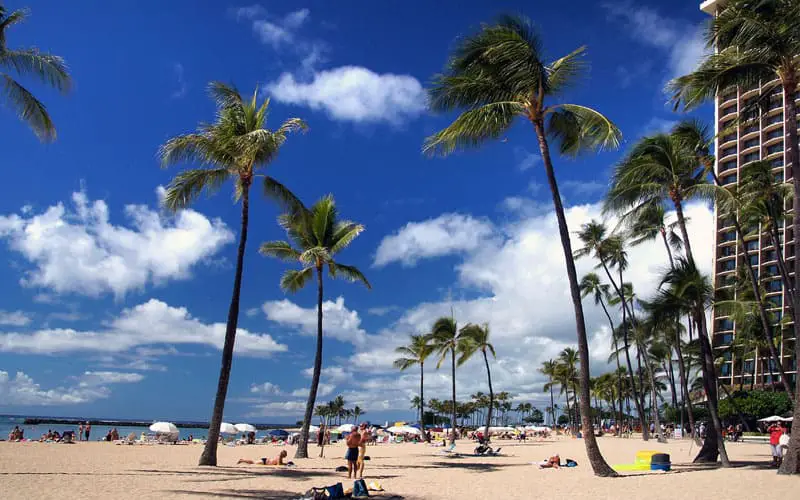 What Else To Do In Waikiki
If you like to combine snorkeling with some other activities, here's our Top 5 things to do.
Hike Diamond Head
About 3 miles away from Waikiki, you could consider to hike the "Diamond Head" volcanic tuff cone. You can go there by car or by bus, even though some people prefer to walk.
The hike is not too difficult, however, towards the top you'll come across a good amount of stairs. Reaching the top takes about half an hour, and gives you a lovely view over Waikiki and it's beaches.
If you can, try to visit this hike in the morning. It's quite popular amongst tourists which means it can get crowded. If your condition is good, you can definitely enjoy this expedition.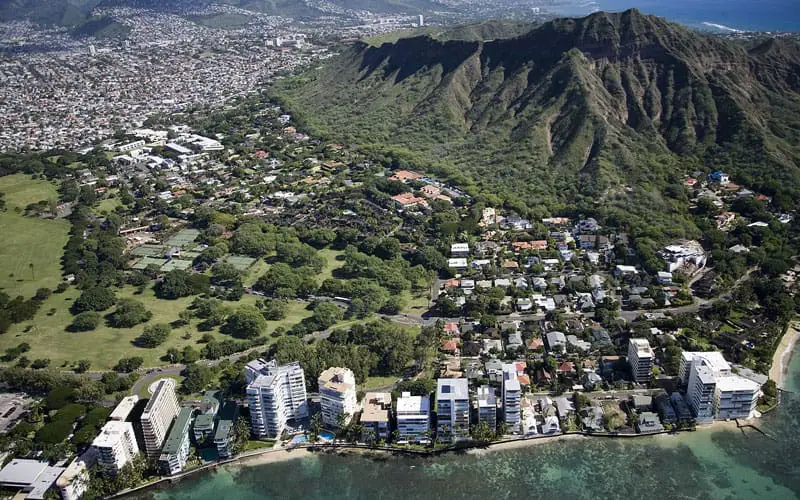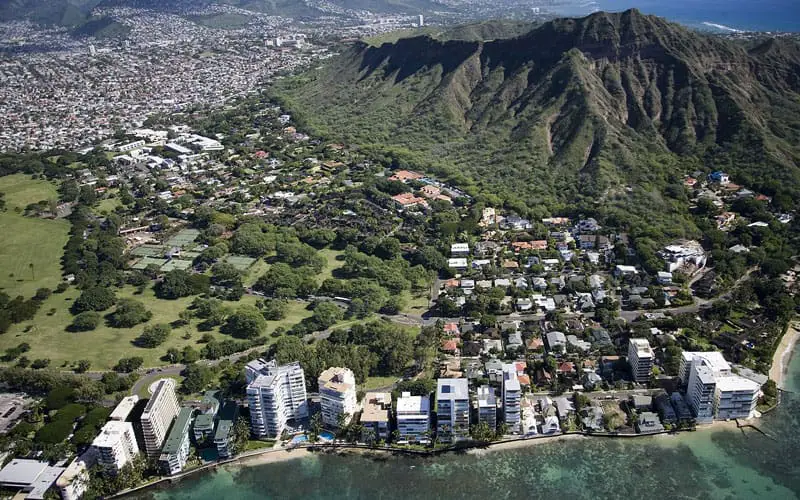 Kuhio Beach Hula Show
If it's your first time in Hawaii, maybe experiencing a traditional "Hula Show" will add to your adventure. This show in particular is located right on the beach and takes place during sunset. If you want to really feel Hawaii, this could do the trick.
The show is free, so you're probably not the only one there. In order to enjoy the hula dance to it's fullest, make sure to arrive early. I'd say 20 minutes or so before it starts. You can bring your own chair or sit on the grass.
If you want to give it a go, the show is only available on Tuesday, Thursday and Saturday. Usually it starts at either 6:00pm or 6:30pm. Make sure to do a little research or simply ask the locals.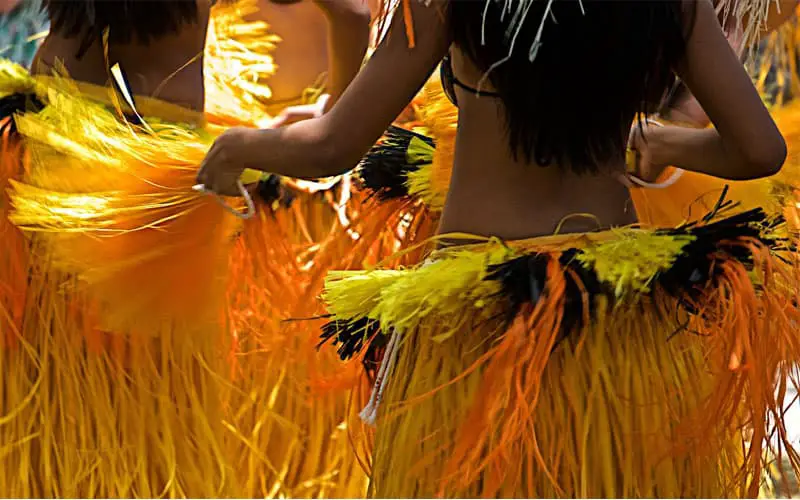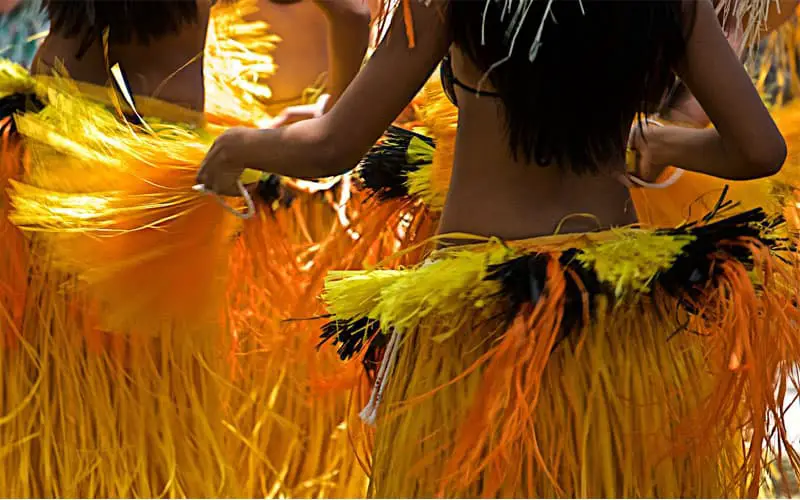 Fireworks Show
Friday is fireworks day. At 7:45 pm, the "Hilton Hawaiian Village Resort" we talked about earlier puts on a massive show in order to celebrate life. Make sure to arrive at least 15 minutes up front in order to find a comfortable place at the beach.
The show is quite massive and really worth your time. If you travel with kids, this should really cheer them up. Fireworks aren't a weekly thing in most areas, at least for us it's only once a year at New Years Eve. So why not combine your holiday with a light show up in the air?
If you can't make it to the beach, maybe you can still make it to the harbor. The harbor is located just to the north, really close, and offers a great spot to view the fireworks as well. Bring a drink, sit back, and enjoy the show.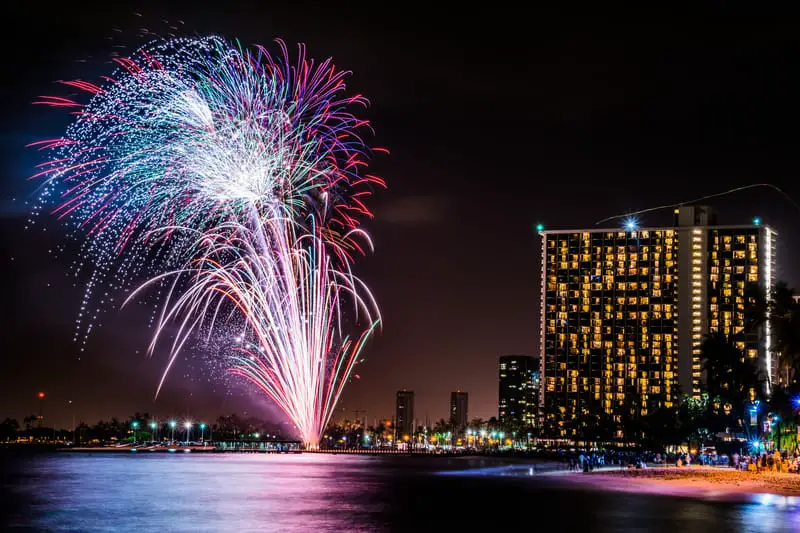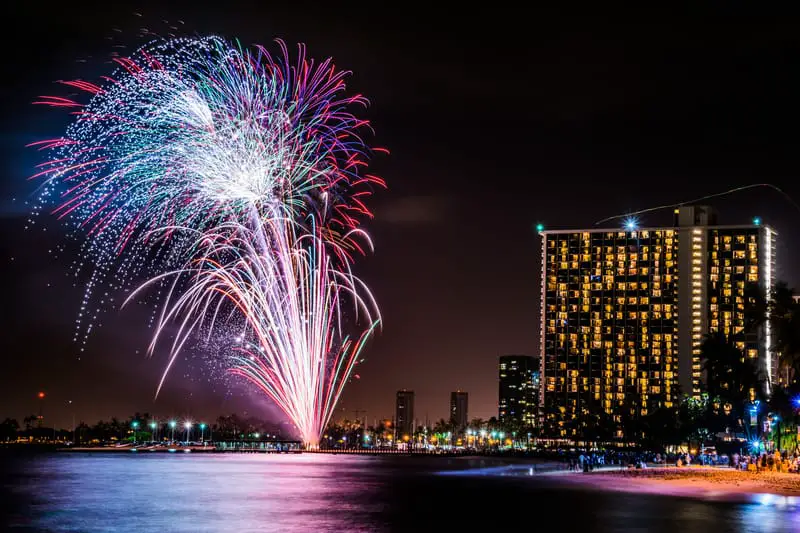 Shopping
If you want to go shopping at it's finest, we suggest you pay a visit to RHC and INTL Marketplace. Both places offer awesome shopping, luxury products and really cosy places to grab a bite.
RHC, also known as Royal Hawaiian Centre, offers a stage show every night at 6:00 pm which includes local dance and local music. Definitely worth a visit if you want to experience the traditions of the island.
Whether or not you plan to spend some money on souvenirs, the Royal Hawaiian Centre has it all. You can buy a whole lot of expensive clothes, or just a cheap souvenir for your relatives. In the end it's all about the fun that comes with exploring the shopping scene. You can just as well walk along the boulevards and find cool stuff there.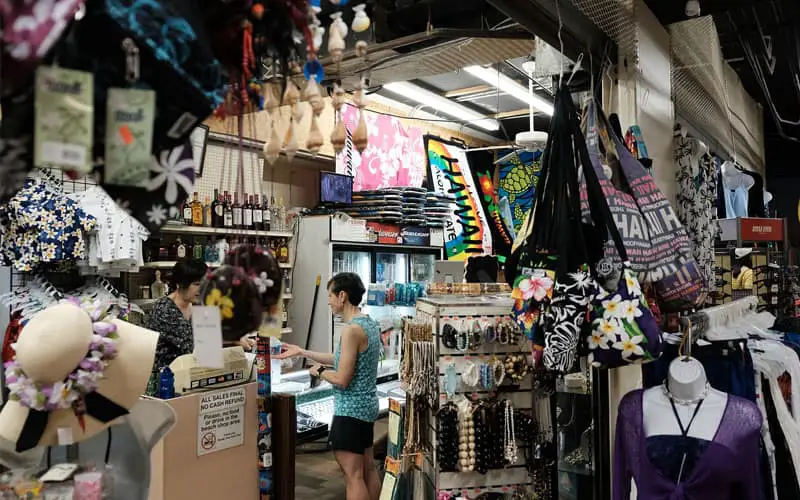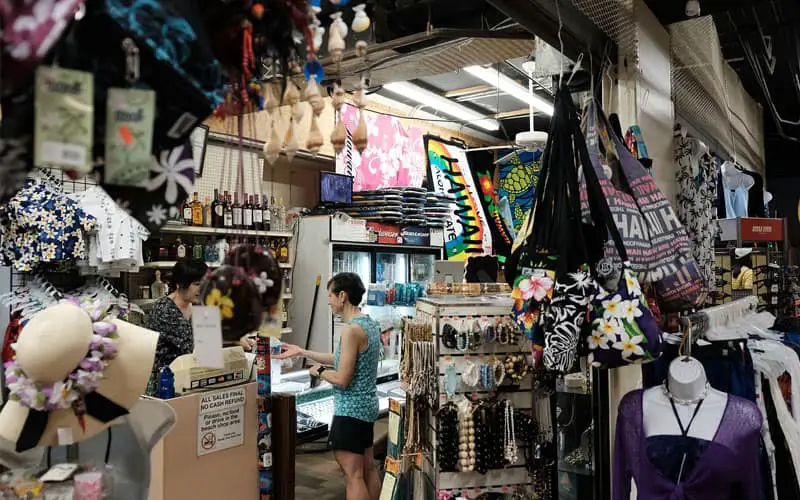 Waikiki Aquarium
Since this is a snorkeling website, how can we forget about the Waikiki Aquarium. Definitely worth a visit if you bring the whole family or if you simply look for some entertainment nearby.
Like we already mentioned, the aquarium is close to Sans Souci Beach. It's lovely for a mid-day away from the shore. Besides colorful fish like the famous "Nemo" movie species, expect to see a whole lot more, including beautiful corals.
They actually have a website which you can find here. We once wrote an article about black and white fish. How many of them can you spot in this aquarium? Jellyfish and sea horses are just the beginning, so make sure you bring your camera.
Tip: In case you have a GoPro, or in case you think about getting one, make sure to read our giant guide for snorkeling with a GoPro. We teach you everything you need to know, including camera settings and additional gear.
Snorkel Excursions
If you want to go on an excursion, we suggest you head on over to Hawaii Activities. The amount of excursions is quite big. You can go on a boat and snorkel in some of the most beautiful places, visit sea turtle habitats and even swim with wild dolphins.
Most cruises have everything on board in order to make your day a big success. Especially the dolphin cruise seems to be amazing. You can also join a whale watching expedition, which is really impressive.
Some of the best excursions include snorkeling in combination with watching dolphins. You can expect to also swim with sea turtles and a whole lot of yellowtail fish. Whatever you decide, it's probably going to be a day of big fun.
Final Thoughts
To tell the truth, Waikiki is lovely for snorkeling. In our opinion it's best to visit Waikiki if you intend to combine relaxation with underwater adventures. If you bring kids, it can really do the trick.
Queens Beach is absolutely the best place to snorkel since it offers a variety of fish species. Just make sure to snorkel a little away from the currents if the weather conditions allow you to. Lots of fish and corals to be discovered there.
Waikiki has a lot to offer besides exploring the marine life. The aquarium is a pretty cool place to visit if you travel with the whole family. The Hula show and the firework evening can be very entertaining for any family member as well. If you like hiking, maybe consider the Diamond Head in the early morning. You can still snorkel in the evening and make the best out of your day.