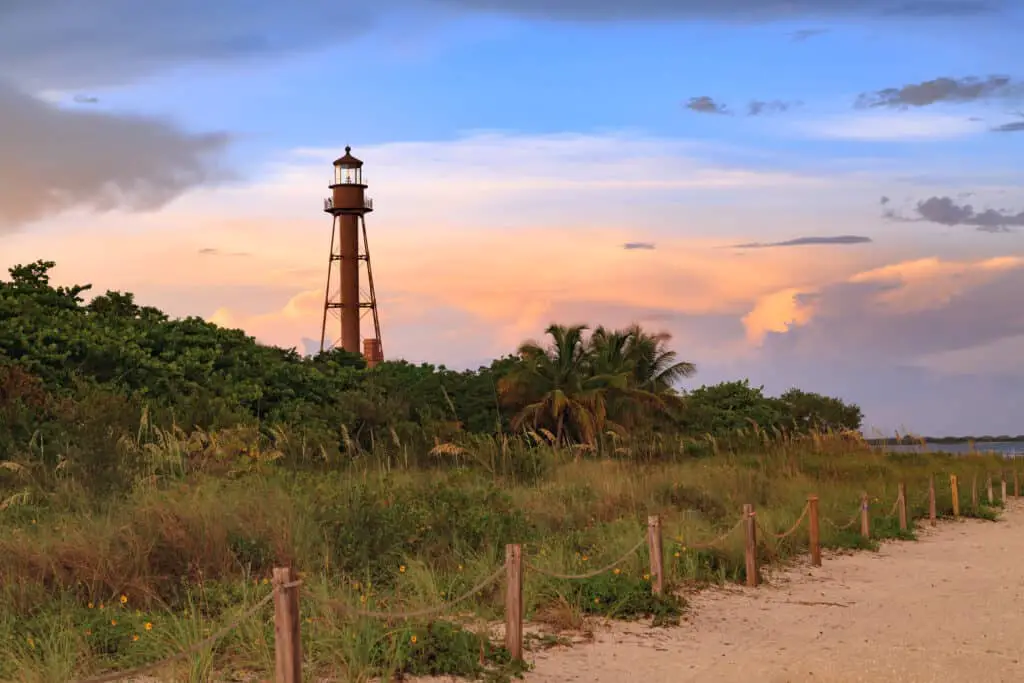 Sanibel Island is located in Lee County, Florida. Many people are attracted to the island because of it's shell beaches and impressive wildlife. The activity of snorkeling can therefore be combined with visiting a Wildlife Refuge. If you travel towards the south you'll find the Florida keys. In case that's where you're heading, feel free to also read our guide about snorkeling in Key Largo. If you're traveling all the way to Key West, it could be worth to visit Sombrero Beach since you're passing it anyways. For people heading towards the east coast of Florida, snorkeling on Peanut Island is definitely impressive.
Tip: If you're in a hurry, check out this short video to get a quick understanding of the area:
Our Top Locations
Bowman's Beach
Bowman's Beach is just a few miles away from Belton Johnson's Reef, a man-made (artificial) reef with a huge variety of fish species. The area is quite secluded so don't worry about skyscrapers or late night disco music. A few picnic tables are available in this pretty "chill" location. Here's a short video that provides a good impression:
Captiva Beach
Although the parking is somewhat limited and there are no permanent restrooms, this beach located just north of Sanibel Island is home to more than a dozen artificial reefs. Expect to observe barracuda, grouper, nurse sharks, amberjacks and moray eels. Again, a video explains it better:
Cayo Costa State Park
Cayo Costa is a barrier island just north of Sanibel Island. 9 miles of beautiful white sand and gorgeous blue water make this a stunning place to visit, even for beginners (on calm days). One of the main attractions for snorkelers are the stingrays, even though you need to keep a safe distance. Last but not least, you need to jump on a boat in order to visit the park.
Lighthouse Beach Park
With a functional 150 year old lighthouse and a great fishing pier situated along the coastline, this park is one of our favorites. There used to be a bridge connection with mainland Florida. Nowadays, the remains of that bridge resulted in a stunning artificial reef. One of the downsides are possible currents. Furthermore, tehse currents can become pretty wild. So check with the lifeguards if snorkeling is possible. Even a life vest or large fins won't do the trick under certain conditions!
Tip: If it helps, feel free to also read our guide about snorkeling in the morning vs snorkeling in the afternoon.
Climate
For a full climate chart feel free to visit the website of Time And Date.
August is usually the hottest month on Sanibel Island with an average temperature of around 84°F. However, it is also the wettest month. Sure, you can snorkel in the rain, but it's usually less fun.
The coldest month is January with an average temperature of around 64°F. In March you'll experience the most winds which aren't ideal for snorkeling. Winds often result in blurry water which makes swimming both hard and dangerous.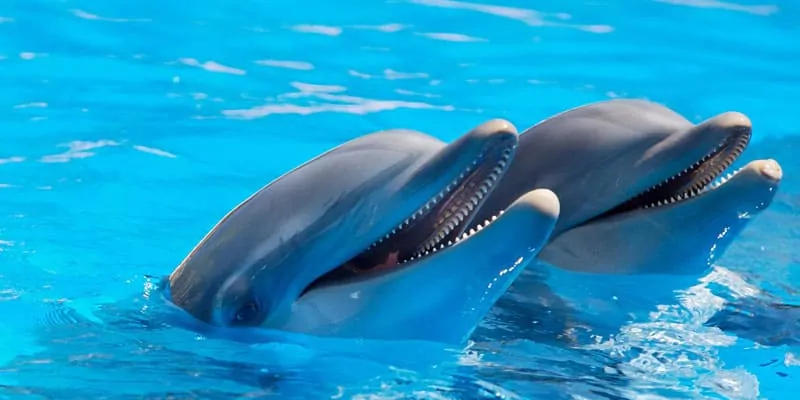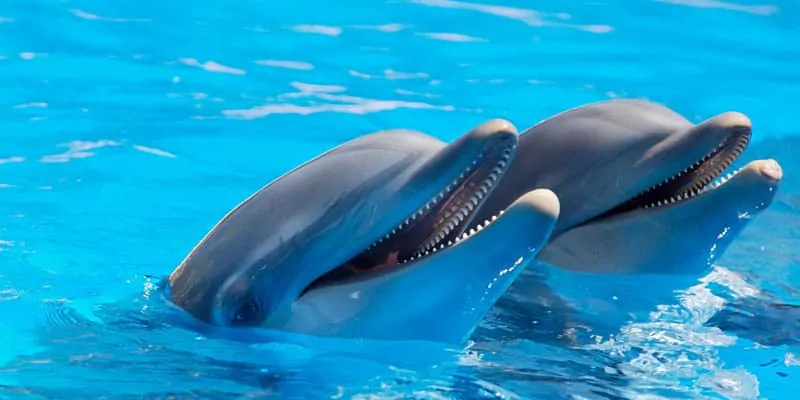 Final Thoughts
Sanibel Island is unique in its own way. The best snorkel spots require you to join a boat tour. A total of 7 public beaches allow you to spot various fish species like sea urchins, starfish and maybe even a stingray.
Final Tip: If you can, bring your camera. Our Giant Guide For Snorkeling With A GoPro is packed with loads of photography information.