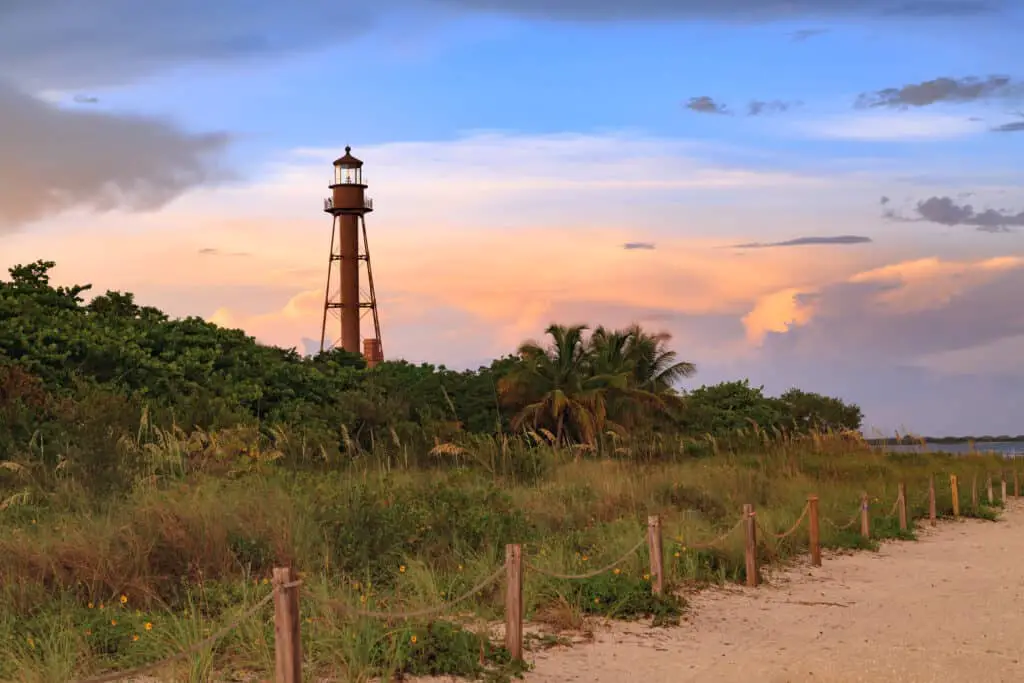 If you love snorkeling and have a trip to Sanibel Island planned, you should know that the area offers tons of opportunities for snorkeling. Although it's easy to find your own ideal spot, it's usually best to register for a tour. Let the professionals take you out to where they know you'll see tons of beautiful fish. Not only will they take you to the very best spot for snorkeling, but they'll take you out on an amazing boat filled with snacks and drinks. Furthermore, the guide will educate you on some of the lesser-known secrets of the island.
Sanibel Island is located in Lee County, Florida. Many people are attracted to the island because of it's shell beaches and impressive wildlife. The activity of snorkeling can therefore be combined with visiting a Wildlife Refuge. If you travel towards the south you'll find the Florida keys. In case that's where you're heading, feel free to read our guide about snorkeling in Key Largo. If you're traveling all the way to Key West, it could be worth to visit Sombrero Beach since you're passing it anyways. For people heading towards the east coast of Florida, snorkeling on Peanut Island is definitely impressive.
Why Snorkel On Sanibel Island?
Tip: If you're in a hurry, check out this short video to get a quick understanding of the area:
Off the crystal-clear waters of Sanibel Island, you'll see tons of species of fish that are certain to amaze you. They including not only bright-colored specimens that often travel in clans, but also animals such as stingrays, manatees, dolphins, among others. Keep in mind that the reefs in this area are man-made (also known as artificial reefs), which was done for the main purpose of restocking the area with fish. This is one of the reasons why it's a great snorkel area these days!
Just off the coast near where the Sanibel Island Lighthouse is located you'll find the Edison Reef, which is a must-see for anyone vacationing in the area. You can also visit the Belton Johnson Reef, which is located just five miles off Bowman's Beach. In fact, this reef is incredibly easy to find because of the yellow-and-white floating marker.
Sanibel Island is the perfect spot for snorkeling because there are lots of areas to enjoy the activity. They are easy to access and reasonably priced for the most part. Let's take a look at just some of the many places where you can snorkel on Sanibel Island.
Top Locations
Bowman's Beach
Bowman's Beach is just a few miles away from Belton Johnson's Reef, a man-made reef that is home to lots of fish and other marine wildlife. In fact, there are tons of species of fish and a few other marine wildlife to see while you're under the water. One of the things that makes the beach so special is how secluded it is. It's a bit off the beaten path, so to speak, and has no neon lights, hotels, or even street lights.
If you love to snorkel and are a bit of a tree-hugger at heart, Bowman's Beach offers lots of things you'll absolutely love. There are picknick tables available so it could be fun to bring some snacks. Here's a short video that provides a good impression:
Captiva Beach
Although the parking is somewhat limited and there are no permanent restrooms, this beach located just north of Sanibel Island is home to more than a dozen artificial reefs, which is extraordinary enough. When you snorkel here, you'll meet residents such as barracuda, grouper, nurse sharks, amberjacks, and moray eels. You'll likely also run into a few surprises while you're in the water, making this endeavor a once-in-a-lifetime experience.
Cayo Costa State Park
Cayo Costa is a barrier island just north of Sanibel Island. A total of nine miles of beautiful white sand and gorgeous blue water makes this a stunning place to visit. The park takes up most of the island, and the sparkling waters make for great snorkeling every time. Even better, the site is perfect for beginning snorkelers.
When you snorkel among the reefs, you get to see trout, whitebait, sheepsheads, and pompanos, among many other things. There are also stingrays in the water, so it's advised for you to be very careful while you're snorkeling. If you stay in water that is a minimum of four feet deep, however, you should be able to remain above them almost all of the time. Make sure to stay safe and don't take any risks in case you're uncertain. Remember, you snorkel at your own risk.
You can only get to the park by a ferry or boat, so you might want to consider chartering a boat or using an organized boating company to bring you there. The park also has a per-vehicle parking fee, so you should be aware of that before you go.
Lighthouse Beach Park
With a functional 150-year-old lighthouse and a great fishing pier situated along the coastline, this place offers a lot to the tourists. It used to have a bridge that connected to mainland Florida. Now, however, an artificial reef has formed from the ruins of that bridge, so you have to utilize other options to get there – namely, turn on Periwinkle Way on the eastern side of the island.
You'll see some amazing underwater wildlife when you go snorkeling here, and the amazing number of colorful seashells along the shoreline is certain to catch your attention. The only aspect you may want to pay attention to is the currents along the causeway, which are sometimes too rough to go swimming. Therefore, if you're going to go snorkeling in this area, you should definitely check with the authorities first to remain as safe as possible. Even a life vest or large fins won't do the trick under certain conditions!
Tip: If it helps, feel free to also read our guide about snorkeling in the morning vs snorkeling in the afternoon.
Specialized Tours
If you want additional information on tours that have guides to bring you to your snorkeling location and answer all of your questions, regardless of where you're going on Sanibel Island, below are a few of them you can start with.
Tip: In case you don't own your own equipment, find some helpful information in our article about buying vs renting snorkel gear.
Climate
For a full climate chart feel free to visit the website of Time And Date.
August is usually the hottest month on Sanibel Island with an average temperature of around 84°F. However, it is also the wettest month. Sure, you can snorkel in the rain, but it's usually less fun.
The coldest month is January with an average temperature of around 64°F. In March you'll experience the most winds which aren't ideal for snorkeling. Winds often result in blurry water which makes swimming both hard and dangerous.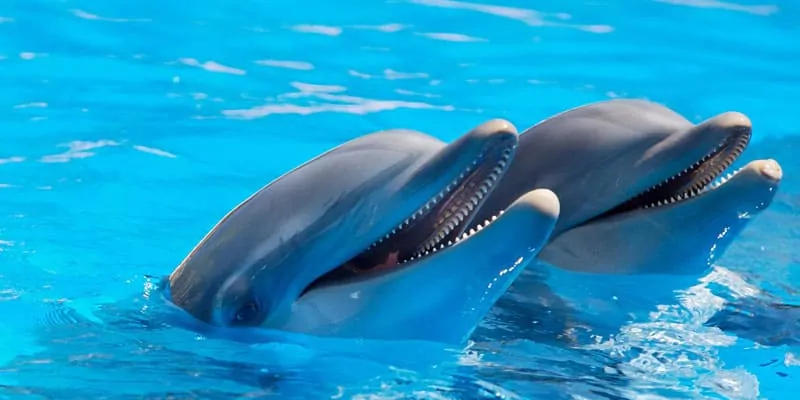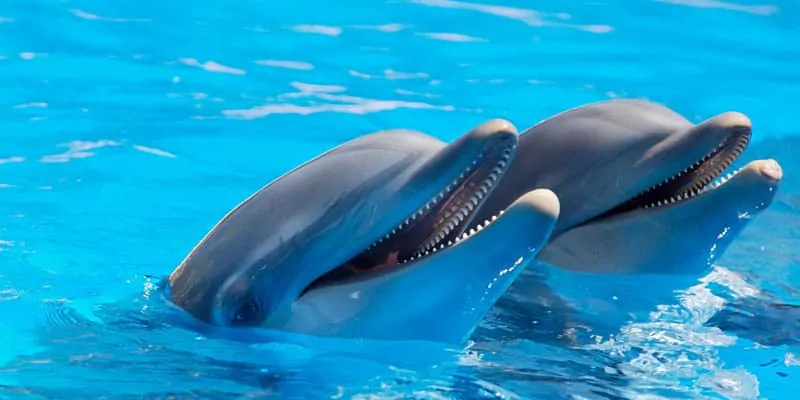 Final Thoughts
Sanibel Island is a very unique place to visit, and one you should add to your bucket list if lots of sand, water, and sun is what you 're looking for. If you're only interested in snorkeling, there are a couple of beaches and reefs to visit. Joining a tour is your best option. Not only because the guides know where to go, but also for your own safety.
Tip: If you experience motion sickness, joining a boat tour could be an unpleasant experience. Learn some tips and tricks in our article about snorkeling and seasickness.
The island certainly has it's fair share of beautiful underwater plants and animals, and with a total of seven public beaches, you'll certainly never lack for a place to go snorkeling. Sanibel is located roughly 20 miles southwest of Fort Myers, Florida, and it's home to more than 400 species of shells to enjoy (although it's smart to remember that it's illegal to take live shells off of the beach for your own personal use). One of our related articles covers snorkeling and the environment more in depth.
These seashells, however, are part of what makes Sanibel Island so unique. Because of the island's shape and location, tons of these shells cover the beach at any given time. When you're snorkeling, you'll see lots of them under the water as well. They are colorful and unique, and as long as you go with the empty shells, you can take as many of them home as you like.
In addition to all of these seashells, you can also enjoy sand dollars, sea urchins, starfish, and numerous other species of saltwater fish. In fact, this is one place you can stay at for a very long time and never get bored.
Final Tip: If you can, bring your camera. Our Giant Guide For Snorkeling With A GoPro is packed with loads of photography information.