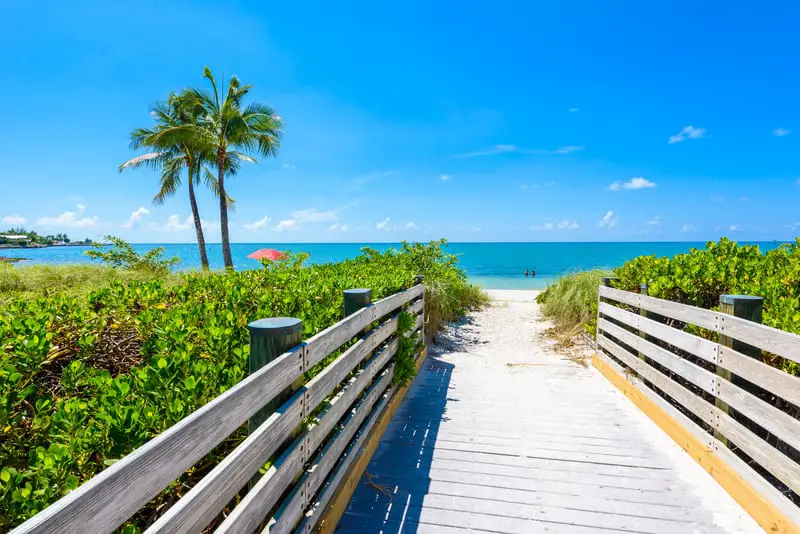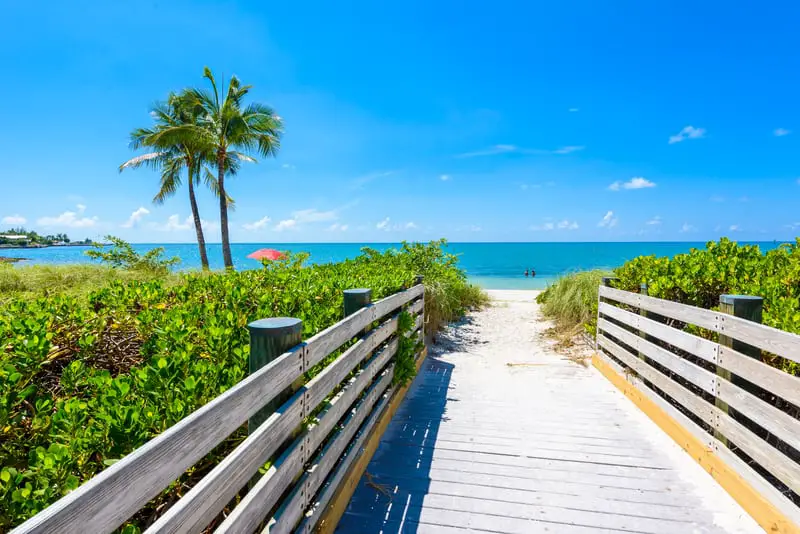 This article is part of our Top 9 Snorkel Spots In Florida.
Sombrero Beach in the Florida Keys is a great holiday destination, especially if you love water sports such as swimming and snorkeling. Not only is the beach itself gorgeous, but it has a beautiful park area that includes volleyball courts, picnic places, restrooms, and even showers.
One of the things that makes the beach so special is that it's a turtle-nesting beach. From April until October loggerhead turtles, among other types, visit the beach at night to lay their eggs. Although these nesting areas typically only take up 10% of the beach area, it's still good to be aware of them because the city is determined to preserve the nesting population.
Sombrero Beach vs Sombrero Reef
Sombrero Beach is officially located in the city of Marathon, Florida. In addition to diving and other water-based sports, you can also go snorkeling in the area if you like. Of course, the most delightful snorkeling venues are a few miles away in an area known as "Sombrero Reef". Although you can snorkel on Sombrero Beach, the water tends to be a bit murky most of the time. For this reason, most people choose Sombrero Reef instead. Another reason why snorkeling isn't the best on this beach is that the water tends to be a little too shallow.
In other words, if possible, try to visit Sombrero Reef for the ultimate snorkel experience.
More Information About Sombrero Reef
The Large Area
The reef is a mere 4 miles from Sombrero Beach, and there are many different companies that sponsor all types of snorkeling tours. Most of them provide daily trips to both Sombrero Reef and nearby Pirate's Cove, which is located on the Florida Bay. Sombrero Reef is part of the third largest coral reef in the world and therefore a very popular tourist attraction.
Possible Winds
There is one thing you need to be aware of when you wish to snorkel on Sombrero Reef: The area often experiences strong winds. In fact, most of the companies that sponsor these tours recommend that you call them in the morning prior to your excursion. Depending on when your excursion is scheduled, they'll be able to tell you whether or not your trip will take place on that specific day.
Biologically Diverse Ecosystem
Not only is this part of the barrier reef an amazing place to visit, it's a full 30 acres in size. It offers waters from 2 to 30 feet deep to enjoy. This water has thousands of tropical fish in it to delight snorkelers. Furthermore, the coral reefs are some of the most biologically diverse ecosystems on the planet. When it comes to the available species, they're second only to the tropical rain forests.
History
Of all the sites to see in the Florida Keys, Sombrero Reef is certainly one of the most amazing. There's even a lighthouse that still helps mariners navigate the Keys today. It was built before the Civil War, so if you'd like to tour a piece of history in between your snorkeling adventures while you're there, you have some great options.
Marine Life
Of course, most people come to Sombrero Reef for its underwater activities. Not only will you find tons of tropical fish species, but also underwater plant life, lobsters and even seahorses. It's shallow enough to accommodate snorkelers without being too shallow, which is why these companies don't usually allow scuba divers on their tours.
What else can you expect to see on one of these snorkel expeditions? More than you think! In fact, the underwater plants and animals are usually more than most people bargained for. A handful of the them include:
Green turtles
Hogfish
Moray eels
Nurse sharks
Parrot fish
Spiny lobsters
Sponges and coral
Most of the time you'll even be able to see an observant barracuda standing at the base of the lighthouse.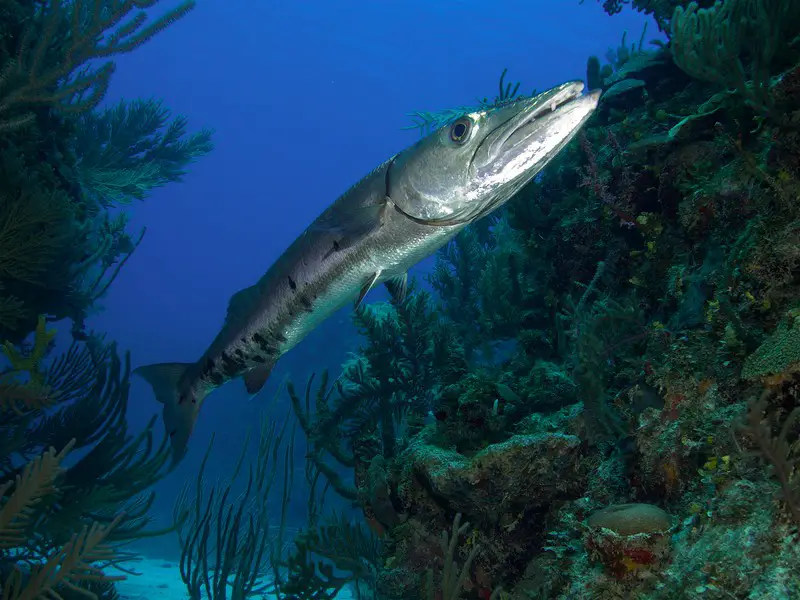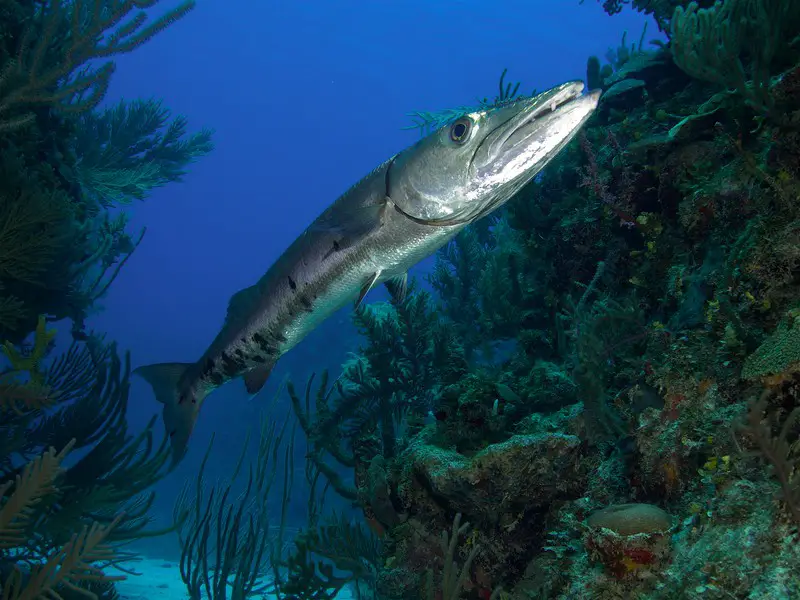 What To Expect From A Snorkel Expedition
Rules And Gear
Snorkel tours are generally about 3 hours long, and different companies have different rules for these trips. Some companies provide all the necessary, including the mask, the snorkel and the life vest. Maybe wearing snorkel fins is a good way to explore the area efficiently. Some don't allow full-face snorkel masks, and some have very specific "do's" and "don'ts" about what to wear (and other rules).
Tip: In case you're interested in a full face snorkel mask, this link will take you to our review page. It's packed with a lot of helpful information.
If you don't have equipment of your own, don't worry. Most snorkel companies will either include the rental of these items along with the cost of the tour, or lease them to you at a very reasonable price. For most of these companies, you also get the option to purchase the equipment if you think snorkeling is going to be a long-term hobby.
Tip: In case you're uncertain whether or not it's worth it to get your own equipment, feel free to read our article about buying vs renting snorkel gear.
Trips
Fortunately, most snorkel companies around Sombrero Beach and other areas in the Keys have great websites with all the details. They offer tours throughout the day and even have specialized tours for special occasions, including tours for private groups and extra-large parties. Their prices are also reasonable, with some starting at around $45 or less.
Where to Get Additional Information
If you'd like to check out some companies in Marathon near Sombrero Beach/Reef, these are some of our picks:
There are many other companies, of course, but the important thing to remember is that they will all take good care of you and make sure you have the time of your life.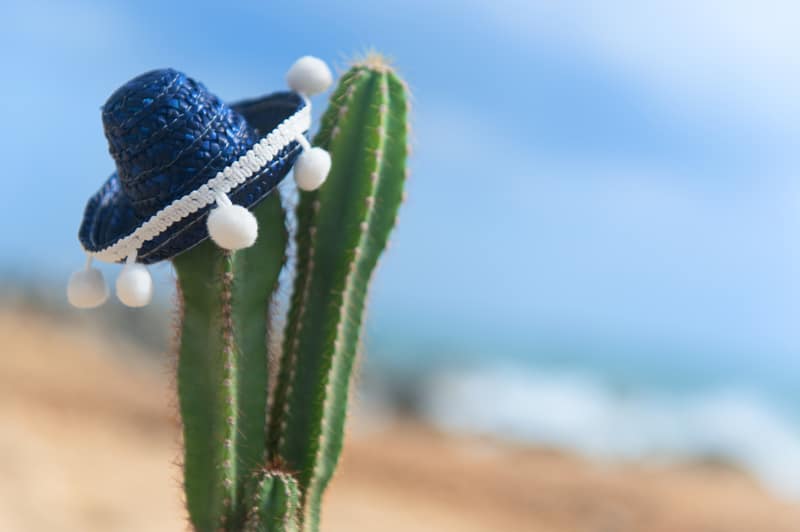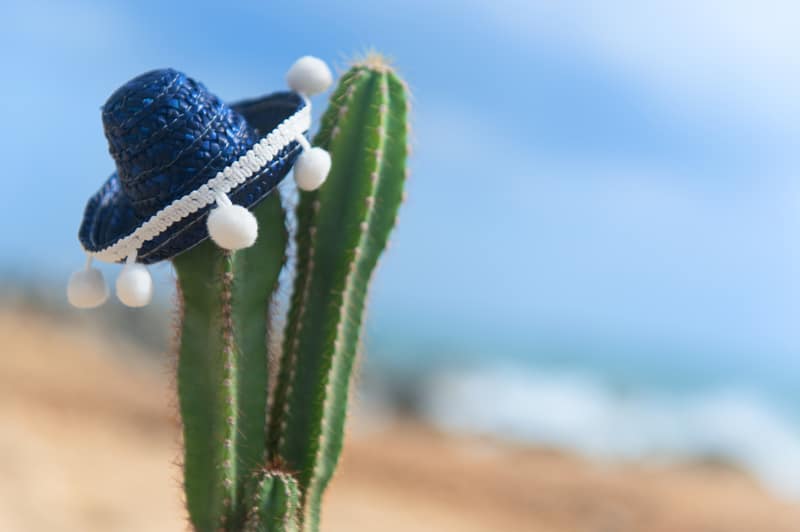 Final Thoughts
Snorkeling at Sombrero Beach is definitely possible, however, for the best underwater experience you should consider to visit the nearby Sombrero Reef.