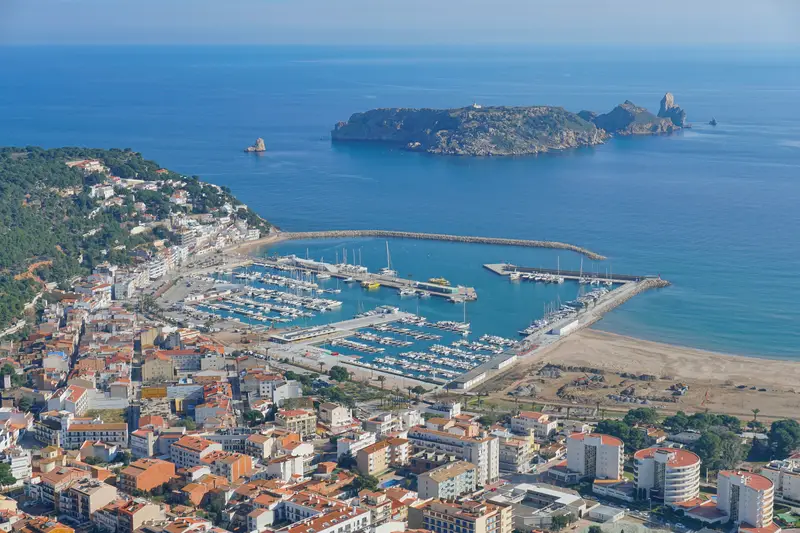 This article is part of our guide for snorkeling in Spain.
The Medes Islands (or Illes Medes) is a small archipelago of 7 islets in the Costa Brava area (northeastern Spain). You'll easily find the islands right offshore from a small town called L'Estartit. Snorkel tours depart from L'Estartit harbor and take you directly to the Medes Islands coastline.
FYI: It's not allowed to actually set foot on Medes Islands. In other words, you'll be snorkeling right off your boat. On the other hand, the crew knows exactly where snorkeling is best according to weather conditions.
Medes Islands is a protected marine reserve since 1983. A lot of effort has been put into the recovery of the islands, which means a healthy and growing marine life for snorkelers to observe. Meda Gran is the biggest island in the group. Its southwestern coast is where snorkeling is usually best (and where boat tours head out to).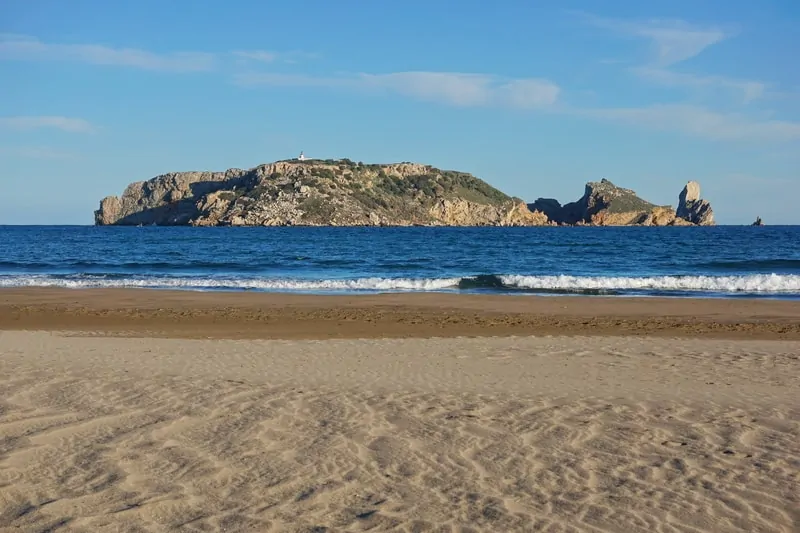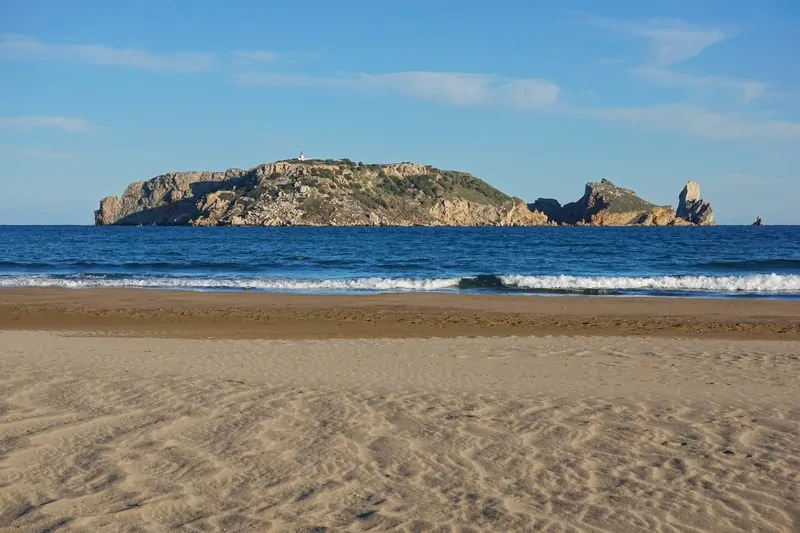 Snorkeling
In a nutshell, snorkeling is usually great in summer with perfect underwater visibility. However, you need to always check weather conditions because currents and rain are always a possibility.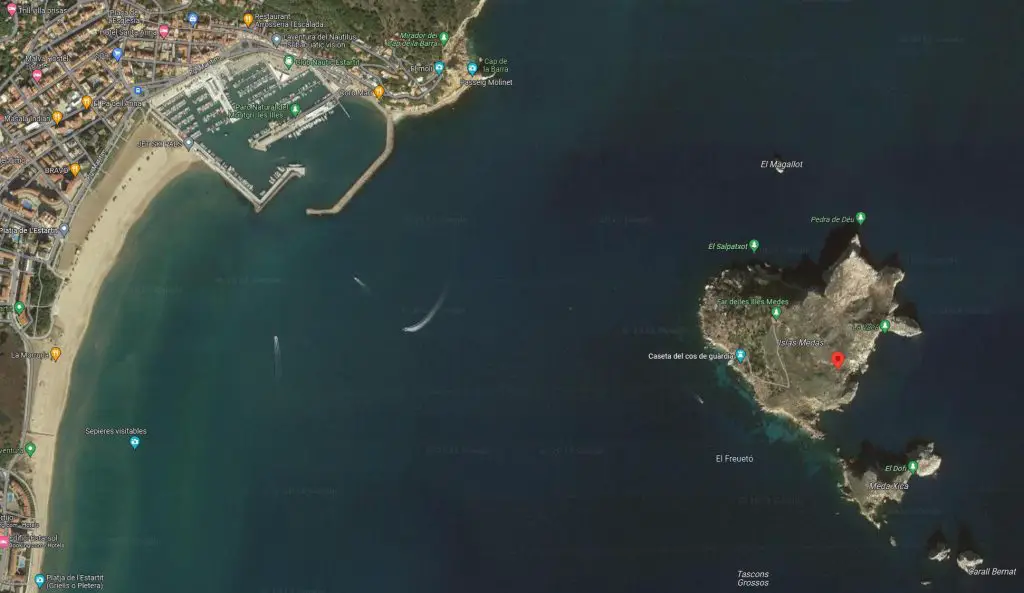 Boat Tours
Since you'll be snorkeling within a protected marine reserve, joining a boat tour with a personal guide makes everything so much easier. They even include wetsuits for snorkelers since the water can be a little cold at times. The boat ride itself takes less than 15 minutes and most boats allow you to snorkel for 1 or 2 hours. Xaloc Diving Center is one of many tour operators to consider.
Climate and Visibility
The Mediterranean climate in Medes Islands provides warm and sunny summer months, which is when snorkeling is best. July is the sunniest month and August has the highest average temperatures (of around 80°F). October is the wettest month. In other words, calm sunny days in summer are best for us snorkelers. More information about the climate can be found here.
Underwater visibility is usually great in summer. However, like we said, rainfall is possible which could make the water a little blurry. Especially the nearby river "Ter" which lies south of L'Estartit could release some silk into the Ocean which reduces visibility on rainy days.
If you snorkel directly off your boat, expect depths between 5 and 15 feet. On calm sunny days you'll find the visibility to be quite good (as you can see in the video below).
Marine Life
The Ocean floor consists of seagrass, rocks and some sandy areas. Corals aren't your main attraction in this spot. However, there are plenty of fascinating fish species to observe like dusky grouper, sea bass, barracuda, moray eels, damselfish, sea bream, mullets, wrasse and maybe even a sea horse.
L'Estartit
Besides snorkel excursions, L'Estartit is a surprisingly beautiful city with one of Costa Brava's longest sandy beaches. If you can, try to visit the weekly city market (every Thursday). Restaurants and bars, bike rentals, paddle boards and other water activities are all available. Remember, you're not allowed to set foot on Medes Islands so L'Estartit is where you'll probably end up for a drink or meal.
Helpful Tips
Keep in mind that joining a boat tour could result in motion sickness. You won't be the first and definitely not the last. If you're sensitive for moving in water, consider to read our guide about snorkeling and seasickness (with many tips and tricks).
Tours usually provide all the necessary snorkel gear. Make sure to bring enough sunscreen or clothes that protect your skin. Helpful tips and gear can be found in our article about UV protection for snorkelers.
Bring water, snacks and enough towels (at least one to dry yourself with and one to sit on). A backpack for snorkelers could be helpful, just keep an eye on your belongings.